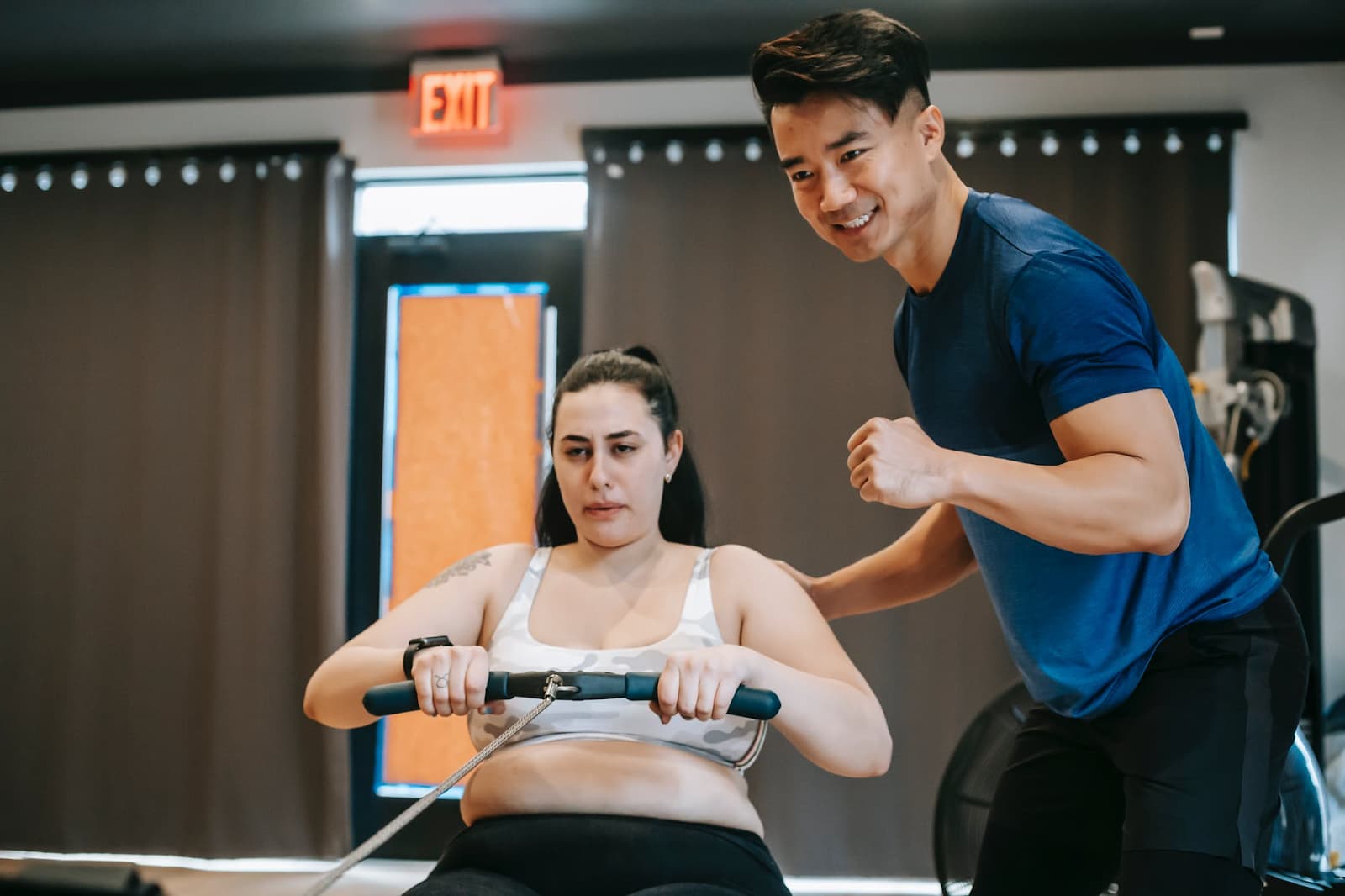 If you've ever looked into rowing – but don't want the hassle of getting your equipment out to a local lake or river – then your next best choice is on a stationary rowing machine. Minus not getting the benefit of soaking up some Vitamin D and breathing in the fresh air, rowing indoors on a machine can give you the same plethora of benefits as being on a body of water….without the hassle.
Rowing is a low-impact, full-body workout. Research shows that over 85% of the muscles within the body are utilized during rowing. While one might think that only the upper body gets a workout. But actually, the entire body works – from the glutes, calves, and quads to the upper back and abdominals–you are targeting everything. Aside from strengthening and toning so many different muscle groups, rowing also allows you to improve your cardiovascular foundation.
The intensity of rowing will be different for each person (and likewise, it's the perfect workout for everyone from beginner exercisers to elite athletes), so the impact on cardio endurance will vary. However, a study from Harvard Health shows that an individual that weighs 155 pounds could burn upwards of 300 calories during 30 minutes of vigorous rowing – almost as much as if you were using an elliptical!
With these excellent benefits, using a rowing machine is almost a no-brainer. But with so many on the market, how do you know which is best for you? Let's break down the Water Rower and the NordicTrack Rower – two popular and well-known brands, and you can decide for yourself which would be most ideal for your goals.
Water Rower
You may have seen a Water Rower in some boutique fitness centers, although they aren't as popular in a gym setting as a regular rower. A Water Rower is just that – a rowing machine that utilizes the power of water as resistance.
Ranging in price from $895 to $2500 (depending on the type of rower you want), these machines have a built-in water reservoir at the front of the device, which provides many benefits. Not only does the wheel design within the water provides resistance almost immediately (with a paddle that cups the water as you row) and giving you the sensation of actually rowing on water, but there tends to be less jerkiness while rowing giving you a smooth and pleasant ride.
With multiple choices of designs (ranging from two different types of metals to six different types of wood), you'll easily be able to find a color that complements your home as well – as this rowing machine is designed to be able to foldaway conveniently, with dolly wheels that make it simple to roll to your desired area with ease. There are adjustable footrests and a soft handle for a comfortable row.
NordicTrack Rower
NordicTrack has three different types of rowers to choose from; the RW600, RW700, and RW900. These rowers range in price from $999 to $1599 and include access to iFit for a month. This virtual training platform allows you to choose from multiple workout programs, interactive classes, and even virtual trainers that can help you stay on track to meet your goals.
These workouts are available to watch on a 22" high definition touchscreen, and the dual 2" speakers allow you to hear your trainer loud and clear. If you are utilizing the virtual trainers, they take the lead for you in regards to your workout intensity – this is because iFit allows the trainer to auto-adjust your resistance levels as you move through your workout! All you need to do is hop on and row.
NordicTrack rowers use manual air resistance, with up to 26 different levels of resistance to choose from. There is also the option of silent magnetic resistance, ensuring that you can workout hard – but with almost no sound – making it the perfect exercise machine for your home. With quick-adjust footrests and a comfortable handle, you are sure to get your desired level of workout.
Bottom Line
Whether you like the actual water aspect of resistance with the Water Rower or would like a more tech-savvy rower like one of the rowers from NordicTrack, you're sure to find a workout that fits your goals and specifications – now all you need to do is get on one, and start rowing!