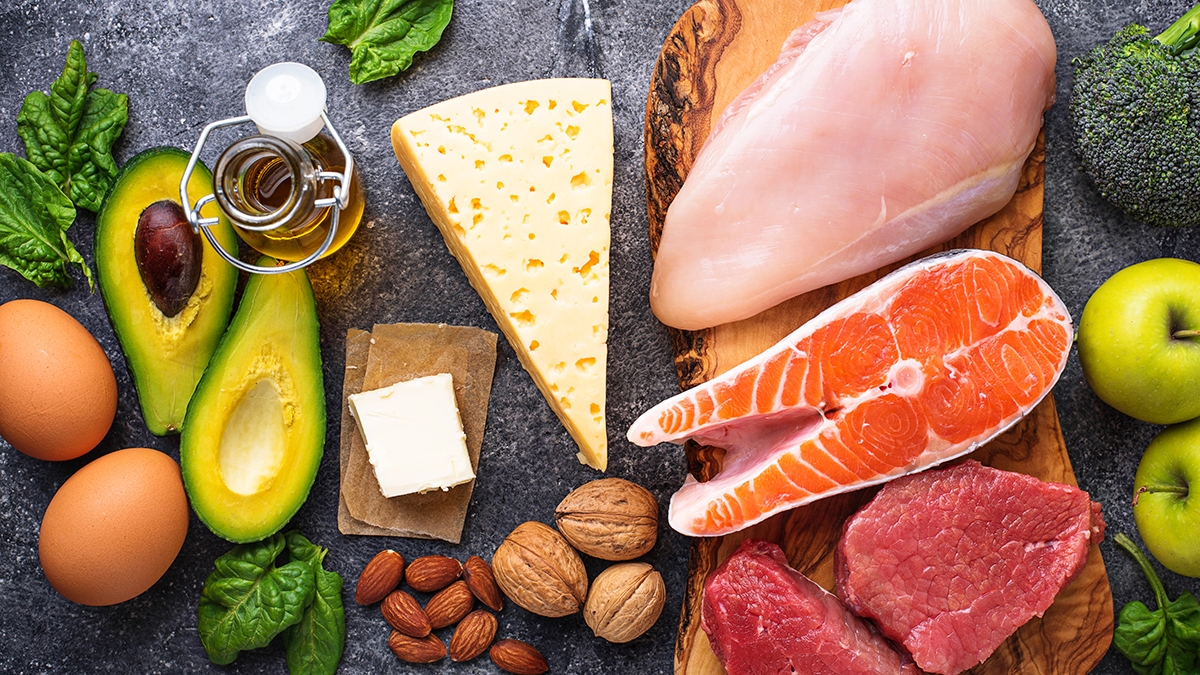 If you need to lose weight or just want to feel better, it's time to change the way you eat. With so many diets out there, however, it can to be hard to decide which is right for you.
Picking a plan starts with research. U.S. News and World Report releases a yearly Best Diet Overall list aimed at nudging you in the right direction. Let's take a look at 5 of their chart-topping diets.
First, though, consider that true health improvement comes from a combination of good eating and plenty of exercise. If your work and home responsibilities are keeping you from the gym, think about investing in a quality treadmill or other piece of home exercise equipment.
And now, with no further ado, here's our list of 10 popular diets in 2018.
The Mediterranean Diet
The Mediterranean Diet is not really a diet. It's a lifestyle.
It's about turning away from typical American eating habits—relying on sugar, saturated fat and processed foods—to embrace the culinary traditions of the regions surrounding the Mediterranean Sea.
Each of these countries—Algeria, Greece, Italy, Lebanon, Libya, Morocco, Spain, Syria and Turkey as well as coastal France —has a diet rich in fruits and vegetables, legumes, nuts and whole grains.
Mediterraneans also eschew butter in favor of olive oil, the kind Italians drizzle on just about anything, including pasta. If we are to believe the words of legendary beauty Sophia Loren, known for her trim figure as well as her curves, there's something to it. She always insisted that, "Everything you see I owe to spaghetti."
Along with encouraging weight loss, the Mediterranean Diet  can lower blood sugar, stave off inflammation and decrease the risk of:
Alzheimer's disease

Breast cancer

Depression

Heart attack
The Mediterranean Diet focuses on what you eat rather than how much, encouraging adherents to:
Eat mostly plant-based foods

Eat red meat only occasionally

Season foods with spices rather than salt

Cook with olive oil or canola oil

Enjoy lean proteins like fish and poultry

Drink red wine in moderation (optional)
You can increase the benefits of the Mediterranean Diet by changing your eating rhythm. Slowing down to savor meals with friends and family can help you tune into your bodies natural hunger and fullness cues.
Want to learn more? Browse online, where there are countless online resources including recipes and Mediterranean Diet meal plans.  
The DASH Diet
The DASH Diet, short for Dietary Approaches to Stop Hypertension,  was created with a specific aim: lowering blood pressure. Developed through research funded by the National Heart, Lung and Blood Institute, this diet can decrease your risk of catastrophic ailments including:
Heart disease

Kidney failure

Stroke
Like the Mediterranean Diet, DASH emphasizes plant-based foods. The DASH Diet, however, is marked by the daily consumption (2-3 servings ) of low-fat or fat-free dairy products. This eating regimen also has more specific recommendations limiting your intake of:
Eggs (4 per week)

Salt (2,300 mg per day or 1,500 mg for the low-sodium DASH diet)

Sweets (less than five servings a week)
Ready to DASH your way to better health? Download a free guide to lowering your blood pressure using DASH from the National Institutes of Health.
The MIND Diet
The MIND Diet stands for Mediterranean-DASH Intervention for Neurodegenerative Delay. It's a combination of  the Mediterranean and DASH diets created with the goal of warding off dementia, Alzheimer's disease and other age-related loss of brain function.
As in the two previous diets, adherents of the MIND diet eat mostly plant-based foods, cook and dress food with olive oil and choose moderate amounts of protein like fish. The MIND diet, however, champions specific foods support brain health like:
Beans

Berries

Leafy greens

Nuts

Fish

Wine (optional, in moderation)
This plan also recommends a reduced intake of red meat, sweets and dishes high in trans-fats such as fried foods.
You can find lots of information online regarding implementing the MIND Diet online. It's an eating plan that can bring a 35 to 50 percent reduction in the risk of developing Alzheimer's disease, according to a study of older adults. That making it a diet to truly "keep in mind."
The Flexitarian Diet
The Flexitarian Diet is based on the premise that you can lose weight and gain health by cutting out most of your meat intake. As the name implies, however, you're allowed to take a flexible approach, occasionally giving into carnivorous impulses.
The phrase flexitarian came into use more than 15 years ago. Dietician Dawn Jackson Blatner seized on the concept with her best-selling 2009 book "The Flexitarian Diet." She identifies three levels of flexitarianism:
Beginner (2 meatless days per week)

Advanced (3 to 4 meatless days per week)

Expert (5 meatless days per week)
When flexitarians eat meat, they do so consciously, engaging in portion control and taking into account environmental and ethical factors like how livestock is raised.
At the heart of the Flexitarian Diet is a meal plan consisting of three meals and two snacks, adding up to a daily intake of 1500 calories. If significant weight loss is your goal, you can further cut calories by cutting out snacking.
On her website, Ms. Jackson Blatner shares flexitarian recipes. She also shares some encouraging statistics: Flexitarians weigh an average of 15 percent less than regular meat-eaters and enjoy lower rates of heart disease, diabetes and cancer.  These benefits provide ample incentive to become more flexible.
Weight Watchers Diet
The Weight Watchers Diet is perennially popular, because it's based on an attractive proposition. You can eat anything you like—from lasagna to steak to Ben & Jerry's—in moderation.
People using Weight Watchers track their calorie intake through a system of points. The finite amount of points you are given to "spend" each day serves to limit your daily calorie intake. This mechanism is weighed in favor of healthy eating, because high-fiber foods carry less points than foods high in fat and sugar.
Founded in 1963 by homemaker Jean, Weight Watchers is known for providing dieters with plenty of support. The company provides help and encouragement in navigating the point system in one of three ways:
An online-only membership

An online membership with personal coaching via phone or messaging

An online membership with meetings, including weigh-ins.
There is also a "Weight Watchers" magazine, a website featuring many  Weight Watchers recipes  and an app to help digital-age dieters track their calorie intake and exercise levels.  
We've outlined five different diets with one common characteristic: they effectively tackle eating habits linked to weight gain and other health concerns.
Each of these eating plans will revolutionize your diet, whether you choose to act like a Mediterranean, DASH to the kitchen, eat MIND-fully or take a flexible approach.