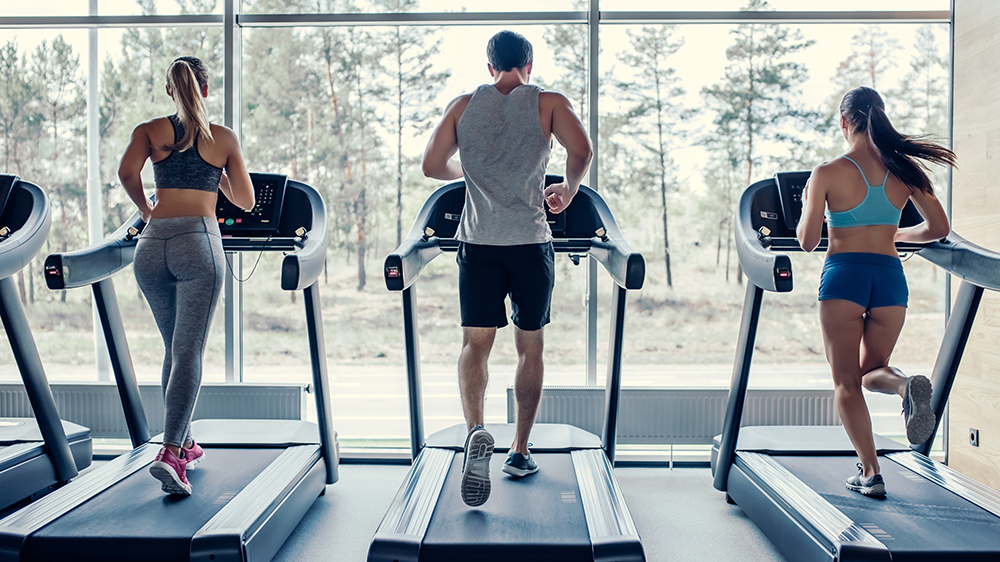 A expensive treadmill can be a hard purchase to make, especially when you see the charming prices of "gently used" treadmills for sale. But we can offer you 10 reasons why you should be considering a new treadmill and skip the used treadmill market entirely.
1. Used treadmills come with voided product warranties.
Purchasing a new treadmill means you will receive the protection of the treadmill seller's warranty. To be sure the manufacturer honors the warranty, we like to recommend buying directly through the treadmill manufacturer whenever possible. Most warranty inquiries will require the information of the original purchases.
Buying a used treadmill will void the previous owner's warranty as most treadmill warranties are non transferable. And while some third-party used treadmill dealers offer warranties, these typically have short protection terms.
2. Treadmill tech has changed dramatically in the last two years.
An excellent example of this is the NordicTrack X11i Incline Trainer treadmill. This high-end treadmill offers an unbeatable incline range which goes from -6% up to 40%, 10" HD touchscreen, and other top-of-the-line features. If it the treadmill is in "like new" condition, if it's just a few years old, it won't come with features like these. Besides the physical features and abilities of newer treadmills, their entertainment and training value has also dramatically improved. Many new models of popular treadmill brands are app-integrated, provide more detailed data tracking and storage, and come with a larger selection of pre-programmed work out options.
3. A home treadmill is a worthwhile investment in your personal health.
There are a number of reasons why owning a treadmill can benefit your personal health. So when comparing price tags between new and used, remember that an increased sale price will be handsomely rewarded when it comes to long-term health improvement.
You'll also receive a greater return on your investment when you consider the tech and training abilities that come with modern treadmills. With a higher price tag on new models, you often have more pre-programmed training options paired with a slew of updated structural and entertainment features.
Use our 2018 NordicTrack Promotion Codes to ease the burden of purchasing a new home treadmill.
4. Ensure the cleanliness of your home gym equipment.
There is something incredibly satisfying when you can peel the plastic off a brand-new treadmill and know you are the first person who will use it. That is not the case with a used treadmill.
Even if the used treadmill looks outwardly clean, you will have to check under the motor cover and between the treadmill belt and deck. Besides typical dust and grime, these areas can harbor insects such as cockroaches, bedbugs, spiders or small animal droppings. Also, if the treadmill has soft handlebar grips, just pass on that treadmill. No one wants second hand sweat and skin cells.   
5. Avoid common frustrations associated with buying used gym equipment.
Aside from the potential sanitary issues which come with used treadmills, there are other problems which you may encounter when buying a used treadmill.
After a few uses, your used treadmill starts to break down. It could be a funny clunking sound or a sticky running belt. This is a fairly common problem, especially when the previous owner hasn't thoroughly maintained their equipment.
The person selling the treadmill did not actually own it and the real owner is demanding the treadmill be returned.
You quickly find the treadmill is uncomfortable whether the running surface is too small, the deck is lacking in cushion, or the program selection isn't user friendly. Unfortunately, refunds are seldom available for craigslist transactions.
You can return a defective treadmill if you have purchased it from the manufacturer. You can also rely on a much longer lifespan of your treadmill when you know for sure who has been using it, and to what extent.  
6. Choose from the largest possible selection of current treadmill brands.
Looking for a used treadmill can be very limiting, as you only have the options of whatever treadmills are currently being discarded. Many used treadmills you find for sale come from obscure or unknown treadmill manufacturers or gyms that have gone out of business (or even worse, that have upgraded their equipment).
By choosing to buy a new treadmill, your options are unlimited. If you've been admiring your neighbors NordicTrack 1750, you can buy the same model with zero settling. High quality, well-known treadmill brands are not a common find on garage sale and refurbished equipment websites.
7. Skip the Uhaul and frustrating assembly.
More often than not, you will have to transport your fully built, used treadmill from the sellers location to your home. Hauling it up a flight of stairs? Good luck with that 300lb metal frame. It's true that buying a used treadmill allows you to forgo the assembly process. But today's treadmills are very simple to put together.
Ordering a treadmill direct from the manufacturer is so simple that in a matter of days, someone else will bring it straight to your front door. You can even arrange to have someone come in to your home and perform the entire assembly from start to finish.
8. Give yourself a much needed confidence boost.
Besides giving you a bit more inspiration to exercise, buying a new treadmill can feel great. You are investing in your health and fitness needs, and you deserve to enjoy a solid new treadmill. Choosing to buy a used treadmill can subliminally tell yourself that you only deserve a used treadmill because you'll probably give up on your goals eventually.
Tell that negative little voice to be quiet and know you do deserve the best – you will meet your goals.
9. Buy a treadmill with all the bells and whistles you care about.
Your used treadmill options will always be limited. Most of these used treadmills available for purchase are being sold and cleared out for a reason – they weren't that great to begin with. If you know you need certain elements in your home treadmill to perform better, then find a treadmill that can give you what you need. Whether it's a personal coach, a Netflix connection, or the right sized accessory tray, shopping around for a used treadmill will result in having to give up some of these things.
When you shop new treadmill selections, you can definitely find the right treadmill with everything you were looking for and perhaps a few bonus features you didn't know were available.
10. Manage your budget without losing control.
Purchasing a new treadmill, at a higher-than-desirable price point can seem impossible for certain budgets. But many companies offer affordable financing options, seasonal promotions, and discount coupons.
With NordicTrack Coupon, you can use one of our five coupon codes to reduce the price of treadmills already on sale. All while enjoying the excellent warranty protection offered by NordicTrack.