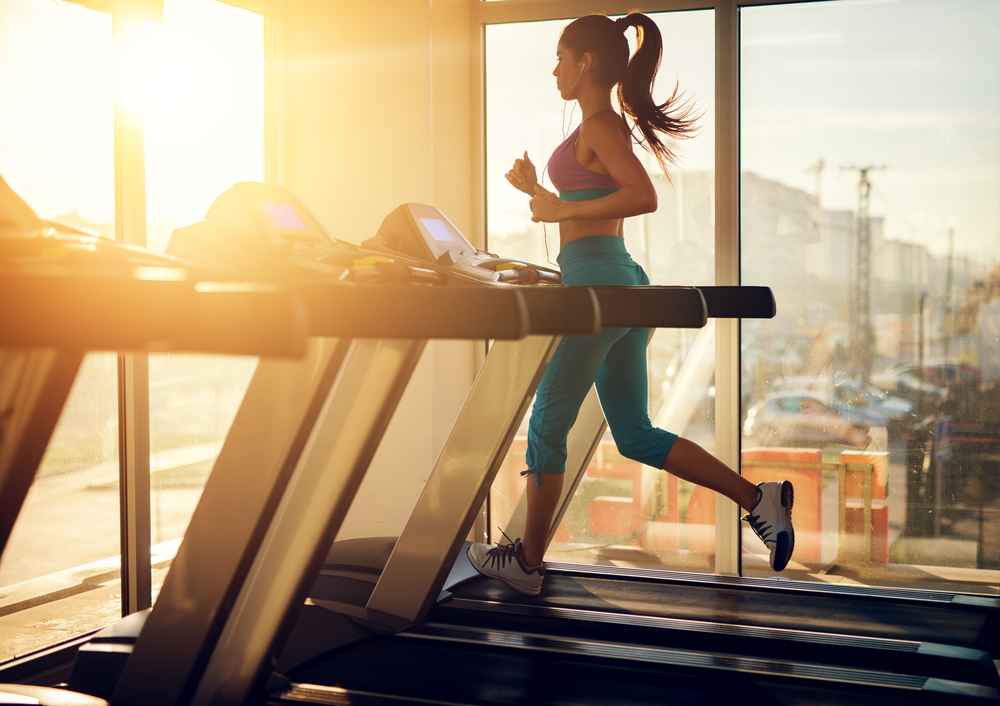 Using a treadmill can be one of the most effective ways to get yourself into shape. Not only can you tone up your legs, but you can use a variety of treadmill workouts to help sculpt your entire body.
To help you maximize the usefulness of your treadmill, here at NordicTrack Coupon, we have three different types of treadmill workouts to help you reach your fitness goals.
Choose HIIT For Fast, Intense Treadmill Fitness
One of the best ways to whip your body into shape without spending hours a day is to engage in high-intensity interval training (HIIT). Mixing high-intensity bursts of running with recovery intervals can help build up your muscles and keep your metabolism working long after you are done exercising. If this sounds like something you want, here is a HIIT workout you can try.
Time (minutes)
0-5:00
5:01-6:30
6:31-8:00
8:01-9:00
9:01-10:30
10:31-11:00
11:01-12:30
12:31-13:30
13:31-15:00
15:01-16:00
16:01-20:00
Pace (MPH)
3.5 (warm-up)
5.0
4.0
5.5
4
6
4
7
4
8
3.5 (cool-down)
A good treadmill for this kind of workout is the NordicTrack Commercial 1750, as it is a sturdily-built treadmill that can take a pounding during a HIIT workout.
Burn Calories Quicker With Incline Treadmill Workout
If you are looking to burn calories quickly, running is one of the most accessible types of workouts you can do. To help you maximize your exercise time on your treadmill, you should use the incline function.
By using the incline range, you can engage more of your muscles and target different leg muscle as you workout. This further activation of your muscles is what helps you burn calories faster when you are working out at an incline. Try this incline treadmill workout and see how it helps you burn more calories.
Time (minutes)
0-5:00
5:01-10:00
10:01-15:00
15:01-20:00
20:01-25:00
25:01-30:00

Pace (MPH)
3.5 (warm-up)
5
5.1
5.2
5
3.5 (cool-down)

Not all treadmills can reach ideal incline levels. If your current treadmill lacks the proper incline range, you may want to consider the NordicTrack Commercial X11i Incline Treadmill. With the excellent -6% to 40% incline range available on this treadmill, you can even do walking incline workouts and burn more calories than just walking or running alone.
Engage In Endurance Treadmill Workouts To Get Into Shape
Last, but certainly not least, engaging in endurance treadmill workouts can be a straightforward way to use your treadmill to get into better shape.
There is no defined distance attached to endurance treadmill training. Generally, you use the time elapsed to calculate an effective endurance workout, and you only need short warm-ups and cool-downs, as the workout itself is usually designed to only take 60-70% of your overall effort. A simple endurance workout would look like this:
Time (minutes)
0-3:00
3:01-30:00
30:01-33:00
Pace (MPH)
3.5 (warm-up)
5.0 or 5.5
3.5 (cool-down)
Use A NordicTrack Promo Code And Save On NordicTrack Treadmill
If you don't have a treadmill or your current one isn't up to helping you get into shape, you are in luck. We have a range of NordicTrack treadmill promo codes that you can use to bring home the perfect treadmill to help you reach your best level of fitness.
All you need to do is click on one of them, and you can easily receive a discount on your next NordicTrack treadmill.