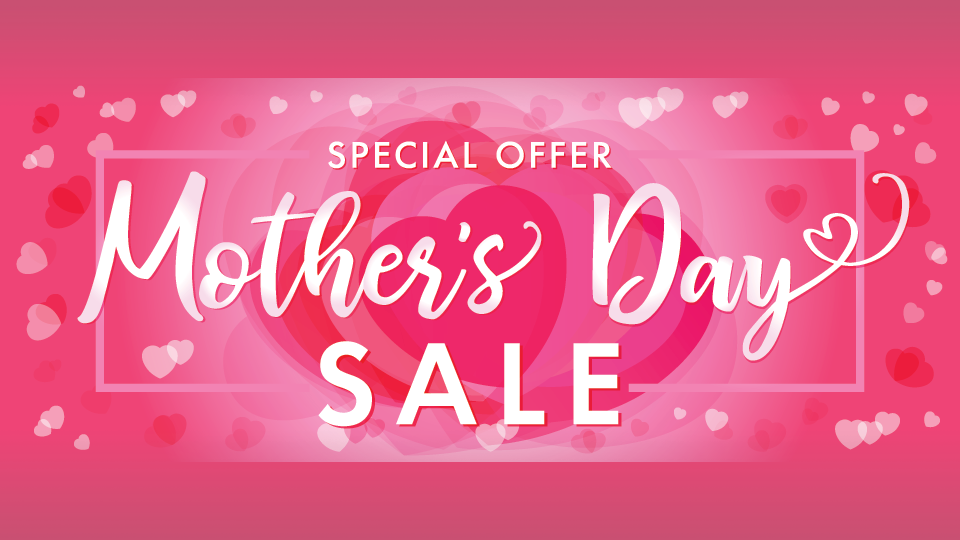 On NordicTrack Coupon, we offer five different coupons for you to save anywhere from $20 to $60 on your next treadmill purchase for your mom or the deserving mother-figure in your life. As the Mother's Day sale runs on NordicTrack, make sure you jump on this chance to make this Mother's Day special.
Our Coupons Work During NordicTrack Mother's Day Sale
While there is a special Mother's Day sale being held on the official NordicTrack store website, you can still use one of our NordicTrack discount coupons. These coupons can combine with your Mother's Day treadmill purchase without a problem.
Also, not only do our NordicTrack coupon work during the NordicTrack Mother's Day sale, but they also work during all other sales and specials run on the NordicTrack online store. This means you can always save big when you use a NordicTrack coupon code.
Treadmills Your Mom May Love To Receive
There are 11 excellent NordicTrack treadmills for you to choose from for your mom's Mother's Day present. Two in particular may appeal to the needs of a particular mom, which we have displayed below.
NordicTrack Treadmill Desk Platinum – This treadmill is perfect for busy moms who want to pack in some exercise as they work. Whether your mom works from home, is taking classes, or needs to keep busy while managing the family budget, this treadmill is an excellent pick.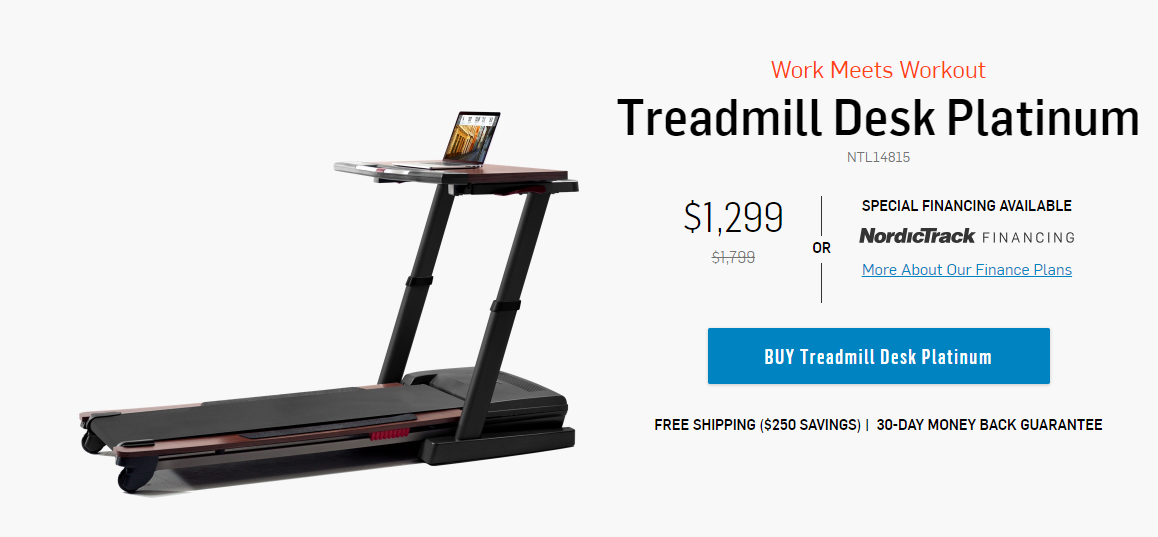 This treadmill desk is on sale for Mother's Day for $1,299. At its full retail price, the Treadmill Desk Platinum costs $1,799, so you will want to catch this deal then add our coupon to it.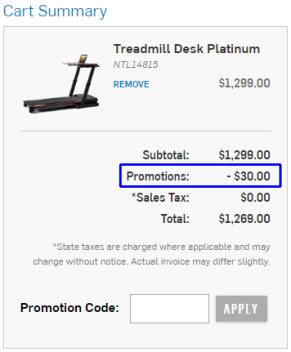 In the highlighted box, you can see that our $30 NordicTrack coupon has been applied to your purchase, without canceling out the Mother's Day deal.
NordicTrack X22i Incline Trainer – An incline trainer and treadmill all in one, the X22i is the treadmill for the moms looking to become fit fast. The unbeatable incline range will challenge anyone's fitness and can assist in fast weight loss as the incline level induces a greater calorie burn.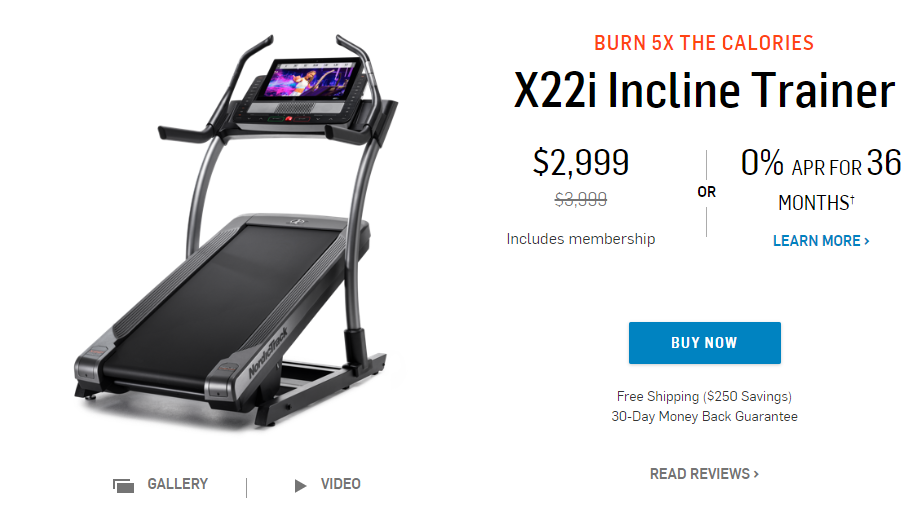 The NordicTrack Mother's Day sale has discounted the X22i from $3,999 all the way down to $2,999 for a short time. You can apply our $60 NordicTrack coupon to your purchase of this treadmill for an even greater discount.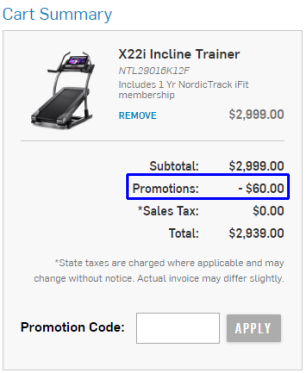 If you want to pick up the best Incline Trainer treadmill for your mother as a Mother's Day present, there is no time to waste.
Take Advantage Of Online Mother's Day Deals On NordicTrack
You'll need to be quick to jump on the NordicTrack Mother's Day sale. It ends on May 13th, which is Mother's Day. While you may not receive the machine in time for Mother's Day, you can show your mom that her treadmill is coming and take her out to brunch with the money you saved on your NordicTrack treadmill purchase.