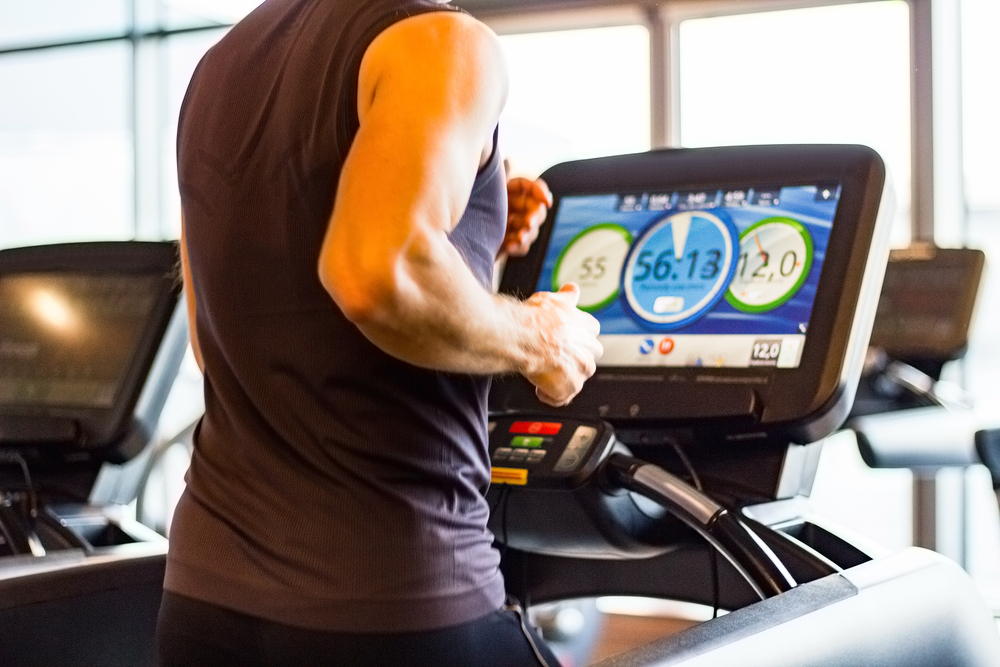 A quick way to turn a brand-new treadmill into a bulky coat rack is to pick up an overly complicated treadmill. If you want a treadmill where you don't need a user manual and YouTube videos to tell you how to use it, check out these five, easy-to-use treadmills for beginners.
1. NordicTrack Commercial 1750 Has User-Friendly Interface
An all-around, easy-to-use treadmill that is great for the whole family is the NordicTrack Commercial 1750. It has an interactive touchscreen, which allows you to easily navigate the various exercise programs and workout data.
Also, instead of guessing if an exercise program is too hard for you, the Commercial 1750 has them organized by beginners, intermediate, and advanced difficulty. That way, you don't have to stick to only the manual program setting.
2. Horizon T101 Offers Basic Features For Ease-Of-Use
For those who are looking for a good walking treadmill, the Horizon T101 is a great option. It is lightweight with a simple console, allowing you to jump on and start working out without needing to fiddle with multiple controls.
One potential drawback is that this treadmill is really only built for walkers. You can do a limited amount of jogging on the T101, but we don't recommend it for much beyond that.
3. SOLE F63 Is Straightforward And Has High Weight Capacity
If you need a treadmill with a high weight capacity that is also easy-to-use, check out the SOLE F63. The F63 can accommodate a user who weighs up to 325 lbs and has a clean console that isn't cluttered with a million buttons.
For those people who need a high weight capacity treadmill, other SOLE treadmills can accommodate users who weigh up to 450 lbs and are just as easy to jump on and use.
4. ProForm Power 995i Is Affordable And Uncomplicated
Generally priced at $899, the ProForm Power 995i is a simple treadmill with plenty of power. Good for walkers and joggers, you can easily scroll through the built-in workout programs and access workout data quickly.
There are a few more buttons on the console of the Power 995i than on other treadmills we have recommended, but these are all well-labeled to cut down on any confusion.
5. NordicTrack X11i Has Easy Functions With Huge Incline
Mixing power and high calorie burning ability with ease-of-use, the NordicTrack X11i Incline Trainer should definitely make any treadmill consideration list you are compiling. Not only does this treadmill's touchscreen make it easy to jump on and start navigating the exercise programs but you can also enjoy the massive incline range of -6% to 40%.
Using the different incline settings is as easy as setting what speed you want to go. You can enjoy the smooth action while you radically increase your calorie burn.
If you decide to buy a NordicTrack treadmill, you can use one of our NordicTrack promo codes to help you save on your NordicTrack purchase.