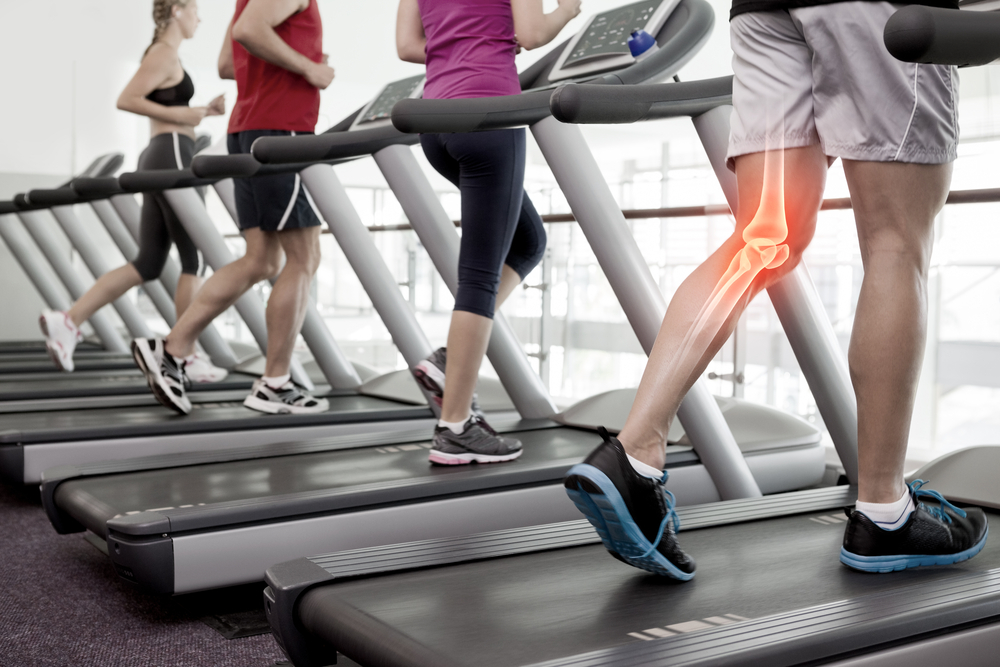 When you have bad knees, not just any old treadmill will work to protect your joints. If you don't want to buy an overpriced orthopedic treadmill, here at NordicTrack Coupon, we will provide you with discount coupons which will work on a couple of the five treadmill options that work for anyone with bad knees.
1. NordicTrack Commercial 1750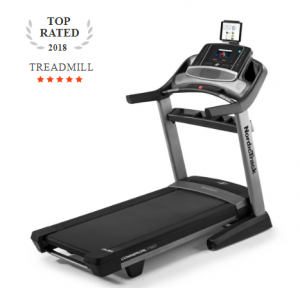 The NordicTrack Commercial 1750 treadmill has several features which can assist those with bad knees enjoy their treadmill training. It comes with Flex™ cushioning, which means you can adjust the level of cushioning on your treadmill. The deck is also quite flexible, which means less of the striking force from walking or running on the Commercial 1750 will be reverberated up to your knees.
You can also use the incline range of -3% to 15% to help you alleviate knee pain if it is building due to repetitive motion. Also, this treadmill is generally priced under $1,500 which price can also be lowered with the use of one of our NordicTrack promo codes.
2. ProForm Pro 9000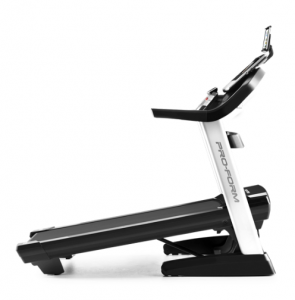 Often priced around $1,999, the ProForm Pro 9000 comes with ProShox cushioning to make things more comfortable on your joints. It also has a treadmill belt area of 22" wide by 60" long, giving you more room to move around and leaving your lower body feeling less restricted than your average treadmill. You also can have an incline range of -3% to 15% on the Pro 9000.
3. Life Fitness Club Series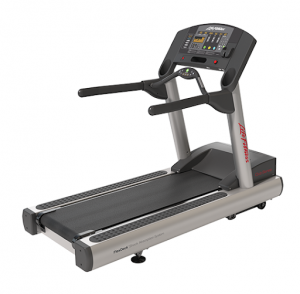 Along with its sturdy construction, the Life Fitness Club Series treadmill comes with FlexDeck technology and a shock absorption system with LifeSprings. This tech gives the Club Series deck a flexibility that its heavy-duty appearance doesn't indicate. Another significant feature is that the Club Series treadmill can accommodate a user who weighs up to 400 lbs.
One considerable drawback for the Club Series treadmill is its price tag, as it cost $5,499 at its base price. With add-ons, that price can be considerably higher.
4. NordicTrack X11i Incline Trainer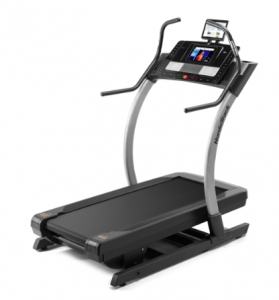 Perhaps one of the most comfortable treadmill from NordicTrack, the NordicTrack X11i Incline Trainer has an extremely well-cushioned deck, built with Reflex™ cushioning. Many satisfied users have left comments on NordicTrack and other consumer sites detailing how the X11i cushions their joints as they workout.
Often priced at $1,999, this treadmill also has a 22" wide by 60" long tread belt, and an incline range of -6% to 40% so you can burn calories faster without even picking up your pace.
5. Matrix TF30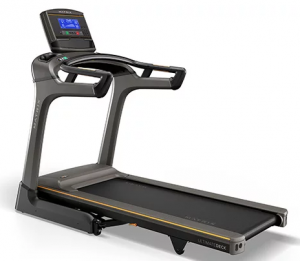 With its Ulitmate Deck™ System, the Matrix TF30 has a comfortable deck to workout on. It may not be the best if you are over 6'2", as the deck is only 55" long by 20" wide. Also, depending on what console you pair the TF30 with, it will cost between $2,499-$3,499. But aside from these potential drawbacks, the TF30 is a good option for someone with bad knees.
By using one of the above five treadmills, you can protect your knees while working toward your health and fitness goals. If you are most interested in one of the NordicTrack treadmills, be sure to use one of our NordicTrack promotion codes so you can save on a well-cushioned, high-quality treadmill.