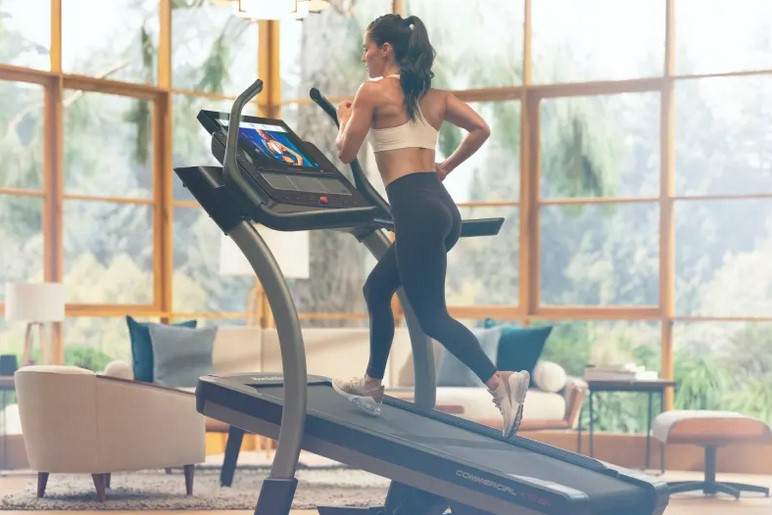 So, you've bought a new NordicTrack machine—hopefully with the help of one of our NordicTrack promo codes or coupons—and it is time to assemble. Whether you are putting together a NordicTrack treadmill, stationary bike, elliptical, or other machines, here are some important assembly tips to keep in mind as you assemble your equipment.
1. Read All The Directions BEFORE Starting Assembly
Okay, it is understandable to be excited when you receive your machine, and you want to start assembling immediately. Also, reading instructions is boring, right?
Well, even if instructions make for a dry read, it is critical that you read through the assembly directions completely before you start to put together your new NordicTrack equipment. That way, you can reduce the likelihood that you will miss a vital step and have a problem.
Also, by reading through all the directions, you can see if there are any other tools you may need or if you need another person to help you. It is easier to take care of gathering tools and another person before you start, rather than taking off mid-assembly.
2. Assemble Machine In The Room It Belongs
To make things easier on yourself, unpack your new fitness machine in the room where you will be using it. If there isn't enough room for unpacking and assembly, you can unpack it in another room, but try to keep the assembly in the room where the machine will usually be kept.
For instance, say you will be using your treadmill in your basement workout room. It is incredibly awkward to have to take a fully assembled treadmill from the living room where you assembled down the stairs to the basement. Skip the tough maneuvering and put together your machine where you want to use it.
3. Keep Track Of Parts And Tools
NordicTrack will send a packet of bolts, parts, and simple tools to help you assemble your new equipment. Due to how this packet is designed, it is easy to lose a bolt or other small part that rolls out once you have opened the packet. You might want to get a container to keep the parts and tools in as you build to ensure nothing goes rolling off.
4. Follow All Two-Person Recommendations
Most NordicTrack machines are best built with two people working together. Some of the smaller ones, like the NordicTrack RW200 rower, are small enough that you can potentially handle them on your own without additional help, but the treadmills and ellipticals should definitely be built with the help of a second person.
For instance, think about when you have to mount the console of your machine. Depending on your machine, the console will weigh 15-25 pounds. Combine that with the awkward size, and you will definitely need help to safely and gently install your console.
5. Watch Out For Wires
There are wires running from your equipment console to the main body of the machine. These wires will need to be connected if you want your machine console to work properly. However, it can be easy to trap these wires while putting on your console if you aren't careful.
Work with a partner to position the console above the body of the machine, and be sure that everything is connected before gently placing the console. If you feel resistance or hear something catch, don't push and look to see if a wire has become trapped.
6. Don't Over-Tighten Bolts
You do want the machine bolts to be secure and tight, but over-tightening can strip the bolts. Stripping your bolts is an issue because no matter how tight you make them, the bolts will loosen over time and with use. However, you won't be able to tighten them again if they are stripped.
Consider Springing For NordicTrack White-Glove Assembly
You can skip the hassle—and potential risks—of assembling your new NordicTrack machine when you decide to spring for white-glove assembly. With white-glove assembly, the machine is placed in the room of your choice, and professional builders put it together.
Even better, our NordicTrack discount codes still work if you decide to splurge a bit and treat yourself to hassle-free white-glove delivery. So, whether you choose to assemble your machine yourself or want professionals to put it together, don't forget to use our promo codes and save!