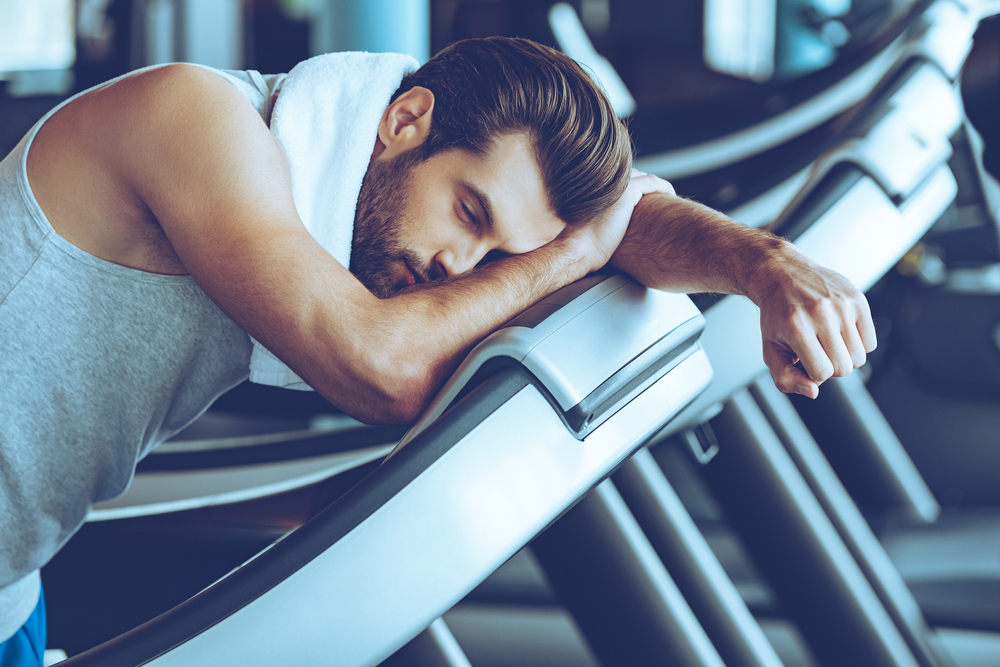 Most of us love to pick up discounted exercise equipment and believe that the act of securing the deal is enough to motivate them to work out. But no matter what treadmill deal you scored on your current machine, if you don't know how to stay motivated, that treadmill will sit in a corner of your home gathering dust.
1. Give Yourself Regular Treadmill Workout Goals
If you step onto your treadmill without a clear idea of what you want to accomplish, you are setting yourself up for failure. Treadmill training without a clear goal often means you may run a mile and run out of enthusiasm.
Instead, set a goal for your regular treadmill workouts. This goal-setting can take place by choosing to follow a running training schedule or simply setting a calorie burn goal for your workout. Whatever you choose, make sure you have a clear way to quantify if you reached the goal.
2. Mix It Up When Your Routine Is Feeling Stale
Plodding along at the same pace with no changes in your incline can be incredibly demotivational. Before you reach this point of boredom, try mixing up your workout. You can try doing a quick set of interval workouts or playing with the incline level, which pushes your legs and mind to engage more in your treadmill workout.
3. Reframe Negative Thoughts While Working Out
How we think can greatly affect our actions. If you are constantly thinking about how boring treadmill workouts are, it's pretty likely that you won't be finishing many workouts.
To avoid falling into this trap, start reframing negative thoughts you know commonly come to mind. Instead of thinking it's boring to run indoors, remind yourself why you bought a treadmill and how it helps make your fitness more accessible.
4. Pump Up A Treadmill Workout With Entertainment
One of the major benefits of a treadmill workout is the variety of entertainment you can enjoy while working out. When running outside, you need to be aware of your surroundings, and it is not always safe to be plugged into entertainment. On your treadmill, try out:
Catching up on Netflix shows
Podcasts
Music
Audiobooks
Also, if you have an iFit-capable treadmill, you can enjoy virtual running workouts. All NordicTrack treadmills are iFit Coach enabled, with most providing a free year access to this top-tier fitness program.
5. Check Your Form To Alleviate Discomfort
If you feel yourself becoming uncomfortable when you workout on your treadmill, check to see if your form is the issue. Many runners tend to slump forward and strike heavily while running, which can lead to injury even on a cushioned treadmill deck.
By periodically checking your postures and shaking out any poor form, you can make your treadmill workout far more comfortable.
6. Practice Visualization Techniques
To help you maintain your focus and motivation, you can practice visualization techniques as you workout on your treadmill. You can choose to visualize as if you are running in the race you are training for or even create a different scenario where you will be running.
Some popular running apps like Zombies, Run! play into this kind of visualization and can be helpful when it comes to treadmill workout motivation.
If your current treadmill just isn't the right fit for you and your motivated running, try one of our NordicTrack promotion codes to help you find the right machine for you.