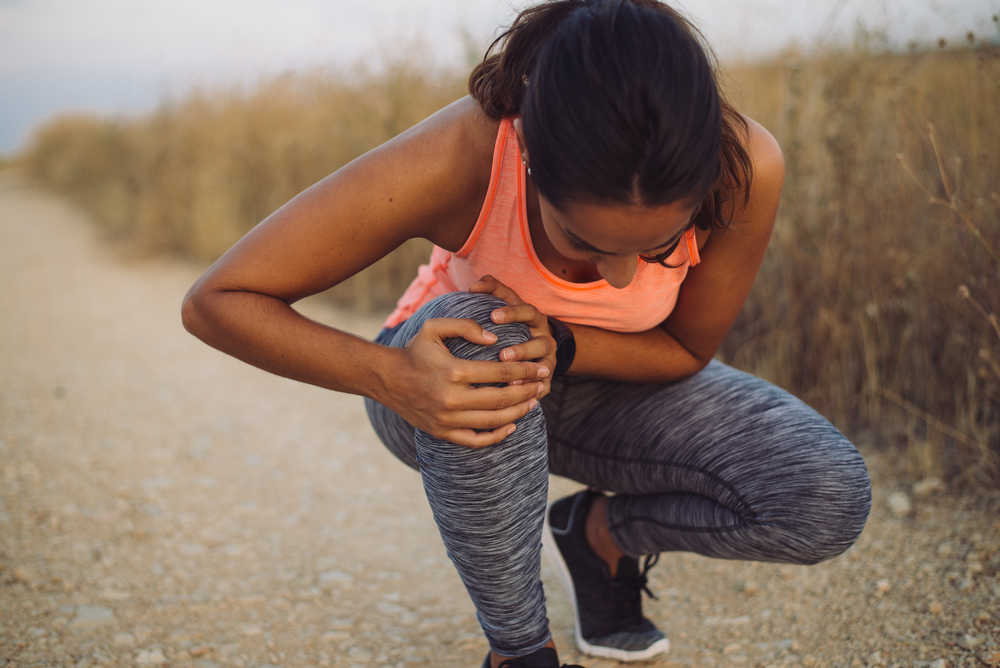 As a sport, running has a low barrier for entry and can be quickly addictive, thanks to the heady combination of endorphins, adrenalin, norephedrine, serotonin, and other helpful chemicals that are released by the body while running.
Unfortunately, while there are many benefits to running, if you ever visit a running forum, you will see countless people talking about their running injuries. Many of these injuries are due to overuse, and the seven most commonly mentioned running injuries are:
Shin Splints
Achilles Tendinitis
Runner's Knee
Sprained Ankle
Plantar Fasciitis
IT Band Syndrome
Stress Fractures
If you have been struggling with one of these injuries, then you may have already realized that it takes rest and careful recovery to get back on your feet and out the door again. To help you, our running experts here at NordicTrack Coupon have some advice that can help you recover from these common running injuries.
Shin Splints
Medial tibial stress syndrome—more commonly known as shin splints—is a highly universal running injury that most runners have struggled with at one point in their running journey. This issue is identified by the pain it causes along your shin, sometimes on the interior side of your shin bone. In some cases, there can be some swelling in your lower legs.
Shin splints is a slow problem that becomes worse when not addressed. The repetitive stress of running continues to stress the connective tissues that keep your muscles securely attached to your shin bones. Without care and changes to your running routine, shin splints can become stress fractures, which is a far more serious issue and requires a longer recovery process.
To start addressing your shin splints, consider your current running schedule. Often, shin splints are caused by ramping up your running intensity too quickly, and your body isn't ready to support the greater demands. Drop your current running mileage down, and stick to a recovery run pace.
Along with making changes to how much you run, to help with your recovery, you should avoid running on hard surfaces like concrete and asphalt. Using a well-cushioned treadmill can take a good deal of your running impact off of your shins, and you can also supplement your treadmill running with using an outdoor track and trail running when possible.
Achilles Tendinitis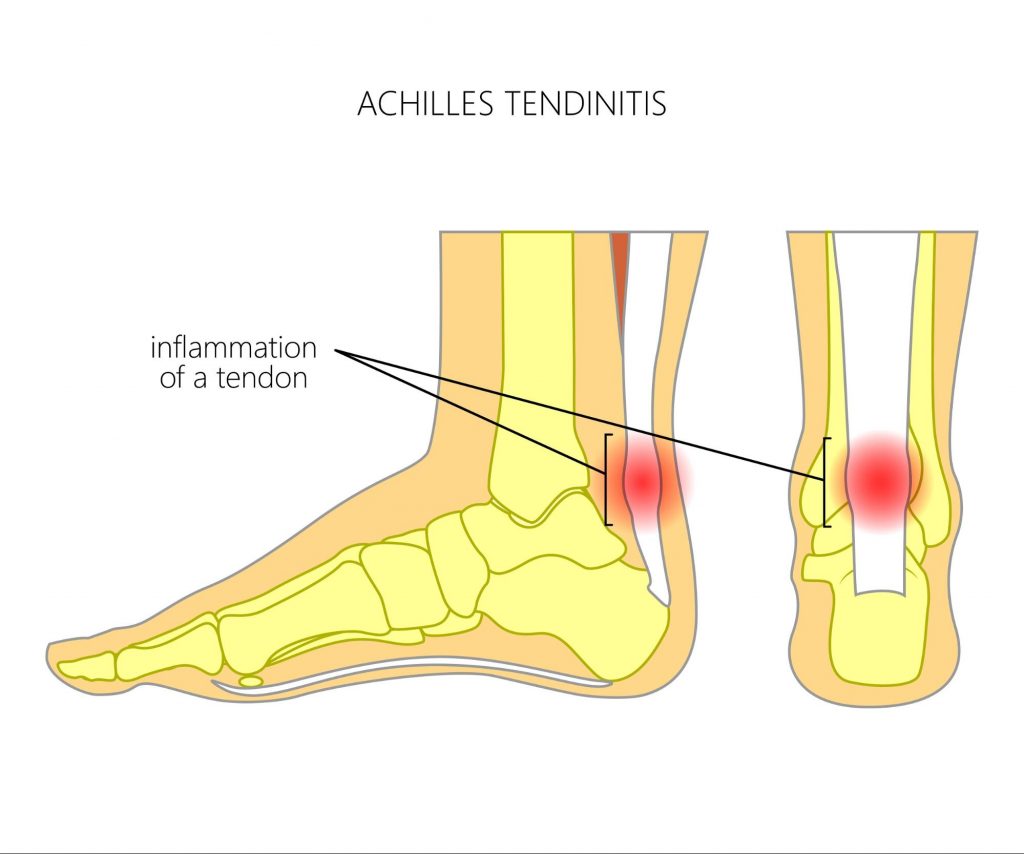 Your Achilles tendon connects your calf muscles to your heel, and if you start running farther and/or faster too quickly, the tendon can become inflamed and painful. The area on your lower leg can become very tender and stiff in the mornings if you are suffering from Achilles tendinitis.
The pain should signal to you that changes need to be made, or you may suffer from a more serious Achilles tendon rupture. You can ice the affected area and take over-the-counter pain relievers that have anti-inflammatory properties. That way, you can move normally and without pain.
Along with taking the above steps, you should reduce the speed of your running and cut back on your overall mileage. Also, like with plantar fasciitis, you will need to change your stride so that you land on your midfoot, rather than heel striking.
Runner's Knee
Patellofemoral pain syndrome—usually called runner's knee—is pain that develops at the front of your knee and is a common issue among runners. Overuse is often one of the main reasons behind runner's knee, and resting as well as icing your knee can help correct the issue.
However, if a couple of days of rest and ice don't correct your runner's knee, or it returns after a period of time, you may have other underlying issues that are triggering your problem. To help permanently address the issue, you may have to consider connecting issues.
For one thing, being overweight puts a great deal of pressure on your knees, as every pound of extra weight you have puts around four pounds of extra pressure onto your knees. So, say you are only 15 pounds overweight. That means there are 60 extra pounds of pressure on your knees! Even if you are a healthy weight, there are running calculators you can use to determine your ideal running weight.
Along with addressing any weight issues, you may need to correct muscles imbalances or weaknesses. Many runners are under the impression that their running has built up all their leg muscles—but running doesn't activate all of your leg muscles equally. Building up your quadriceps can help support your knee and remove some of the strain, though you should avoid exercises like squats as you recover.
Sprained Ankle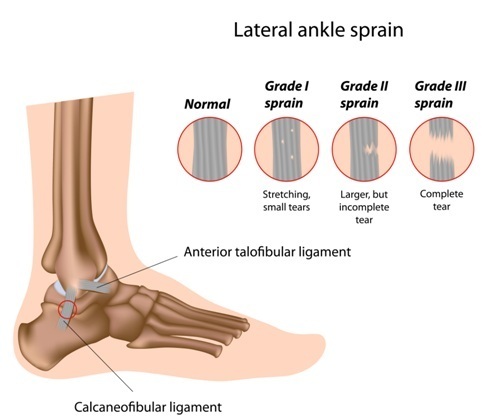 If you have a sprained ankle, no matter the level of the sprain, this runner injury is one of the ones that you should not exercise through. Instead, you will need to employ RICE—rest, ice, compress, elevate. Your ankle doesn't always have to be elevated, but be sure it is above the level of your heart while you sleep at night.
As for compression, you can opt for either using an elastic bandage or an ankle brace. Using a combination can be helpful, depending on how mobile you need to be. But to fully recover from your sprained ankle, you may need to take 1-4 weeks off of running to rest and ice your ankle.
When you—and hopefully your doctor—believe you are fit to begin exercising again, it may be best to do something other than running. Using an elliptical to provide you with cardio without the impact and doing range of motion exercises can help build up your endurance and ankle mobility. When you are ready to jump back into running, be sure to take a solid 10 minutes to do dynamic warm-up exercises to get your body ready to run.
Plantar Fasciitis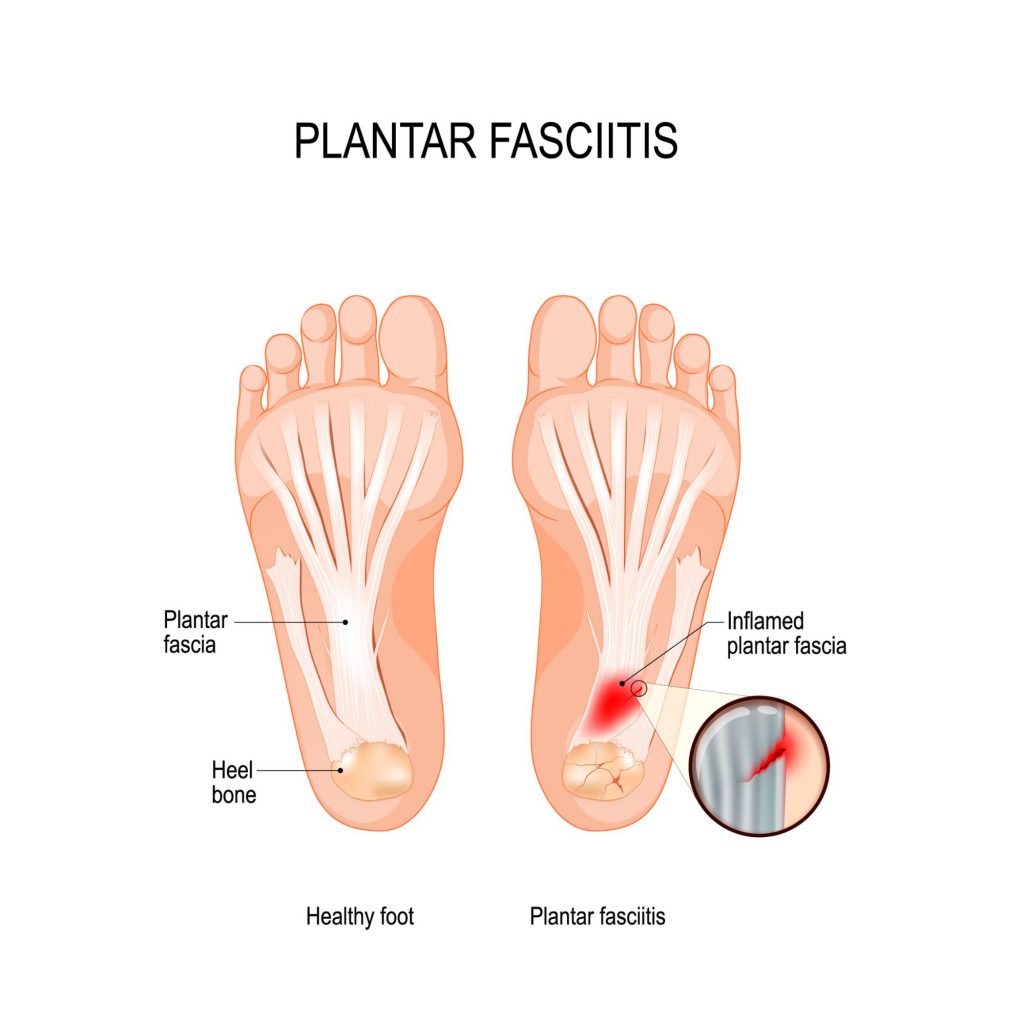 This condition has fairly distinct symptoms, manifesting as pain near the heel of your foot, which is usually at its worse when you first wake up. As you walk around, generally the pain will ease, though it can be re-triggered by sitting for long stretches and getting up, or by standing too long.
Many runners tend to ignore plantar fasciitis, as this injury isn't as painful while running. However, as the plantar fascia—a band of tissue that connects your toes to your heel—becomes inflamed and irritated by your running, the pain of your plantar fasciitis will be more pronounced after exercising.
To help you recover from plantar fasciitis, you will need to take several steps. For one thing, you may need to wear over-the-counter orthotics in your regular shoes and skip wearing unsupportive shoes. We don't recommend orthotics in your running shoes, as they can rub against your feet and cause blisters. You should also keep supportive shoes on and avoid being barefoot.
Along with providing your feet with the support they need, you can use a frozen water bottle as a foot roller and actively ice and roll out the strain of your foot after running. The frozen bottle can help reduce the inflammation that running triggers.
Also, to help ensure that the plantar fasciitis doesn't come back, you will need to address your running striking pattern. Many runners are naturally heel strikers, which means your heel is the first part of your foot that makes contact with the ground. This pattern of striking can trigger the inflammation and tearing in your plantar fascia. To prevent it from happening, you will need to work on training yourself to strike with either your forefoot or midfoot, though the closer you can strike to your midfoot, the better.
IT Band Syndrome
Connecting your hip to your shinbone just below your knee is the iliotibial band, a thick group of tissue that can become painfully tight and cause friction around the knee or the top of your hip. Among runners, often IT band syndrome is caused by overpronation, where they strike on the outer edge of their feet which then roll inward and the runners' toe-off from the inside of the foot.
There are IT band stretches you can do to help loosen up your muscles, as well as adding foam rolling to your running aftercare routine. But on top of these things, you will need to work on your overpronation and practice striking the ground neutrally. A stability shoe can assist in this endeavor, keeping you from rolling inward as you work on your natural stride.
Stress Fractures
If you ignore some of the above issues, there is a high potential that you can develop stress fractures as a runner. These fractures can start out very small and are called hairline fractures. However, left untreated, stress fractures can develop into compound fractures and complete breaks.
Runners, in particular, are prone to developing stress fractures in their feet and shins, with the repeated high-impact that comes with running. This fracture placement can make recovery difficult, as it generally isn't possible to just stop walking around. But after your fractures have healed, you don't want to jump right back into running, as it can cause your fractures to reappear.
Instead, opt to do low-impact cardio to help keep your stamina and endurance up. Using something like an exercise bike or an elliptical are good options, as well as swimming.
To assist with you with your recovery process, you can bring home low-impact exercise equipment and well-cushioned treadmills, all at a discount price thanks to our NordicTrack promotion codes. You can stack the promotion code onto even a sale price, helping you to bring home the equipment you need for running recovery at a lower price than you could expect anywhere else.