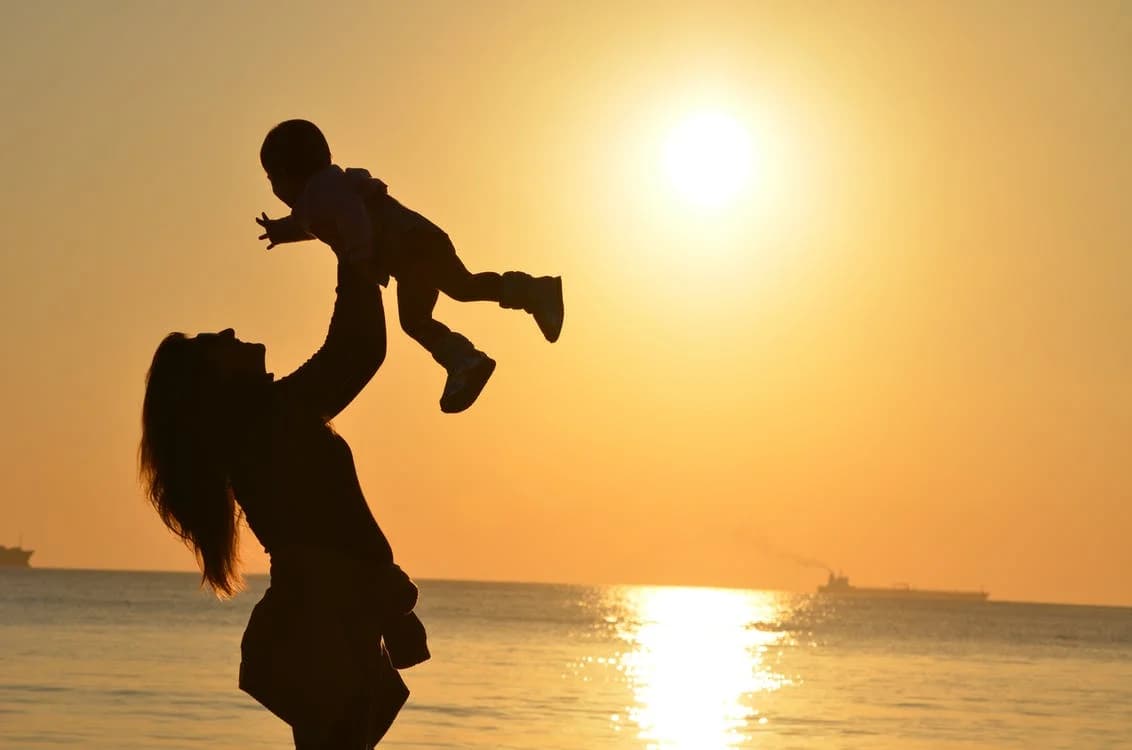 Congratulations on your new arrival! Becoming a mom is a life-changing experience, and it's essential to take the time to care for yourself. After giving birth, it can be tough to know where to start when getting back into shape. We've put together this post with the top 7 postpartum fitness tips for new moms.
Read on for all the fitness information you need to get active after giving birth!
Take Time for Grace and Self-care
After nine months of carrying and nourishing a baby, your body has changed significantly. For many women, it's only natural to feel anxious about getting back into shape after giving birth. However, try your best to allow your body a period of rest. Save your energy for healing and bonding with your baby in those first few precious weeks.
Stay Tuned Into Your Body's Needs
Many women wonder when is the right time to start exercise after giving birth. The answer is that it depends on how you're feeling. For example, if you had a Cesarean section, you'll likely need more time to recover before beginning an exercise routine. However, most women can start moderate activity four to six weeks postpartum if they feel up to it.
Start Slow and Build Up Gradually
You probably won't be able to jump right back into your old exercise routine, and that's okay! Instead of putting pressure on yourself to perform at pre-pregnancy levels, start with lower-intensity activities and gradually increase the intensity and duration as you feel ready. Walking on a treadmill or outside is a great way to ease back into fitness after giving birth.
Use These Benchmarks to Decide Where to Start
A few primary symptoms and physical signs will help you determine whether you are ready to progress or need to take a step back and rest. These include:
Bleeding: While some bleeding is expected in the first 6-8 weeks, a significant increase with exercise means you're pushing yourself too hard.
Pain: Experiencing pain with postpartum exercise can come from many different places—for example, the lower back, pelvis, abs, healing vaginal tears, etc. Modify or stop if you notice increased pain or discomfort, particularly in the first six weeks after birth.
Fatigue: When you are exhausted, there is a higher chance of injury with activity. Prioritize rest if you notice you are getting overly tired with your fitness routine.
Abdominal coning: If you notice your abdominals are coning or doming in the center with an exercise, your body isn't quite ready for it. The abs are significantly stretched during pregnancy and need time to heal. If the abdominal wall experiences separation (known as diastasis recti), it's important to reduce strain on the abs while they heal to prevent further separation and injury.
Get Assessed by a Pelvic Floor Specialist
If you experience incontinence, pelvic pain, or other widespread postpartum symptoms of your pelvic floor, it's best to seek professional help. These issues can often be resolved with the help of a specially trained physiotherapist who specializes in women's health and the pelvic floor.
They can give you personalized recommendations based on your individual needs and help you get back to the activities you love without pain or discomfort.
Start with These Basic Exercises
Once you have the all-clear from your doctor or pelvic floor physiotherapist, you can begin to add some basic exercises into your routine. Here are a few of our favorites:
Pelvic tilts: These help to strengthen the deep abdominal muscles and ease lower back pain.
Kegels: Kegels are fabulous for strengthening the pelvic floor muscles and can be done anywhere.
Glute bridges: Glute bridges work the glutes, hamstrings, and lower back and can help restore core strength.
Side-lying leg lifts: This tones the inner and outer thighs and the hips.
Planks: Planks are a great way to work the deep abdominal muscles without putting pressure on the pelvic floor. Typically, you'll have to modify using the wall or your knees to start and build.
Schedule Time for Exercise Into Your Day
Exercise isn't just good for your physical health; it's also great for mental health. It can be helpful to have some time to focus on yourself. Exercise can provide that much-needed outlet. So make sure to schedule some time consistently.
You've Got This!
When you're ready, exercise is an integral part of postpartum recovery. If you're looking for more specific guidance, plenty of great resources are available. Many postpartum fitness programs can be done in a home gym or commercial gym, and many personal trainers now specialize in postpartum fitness. And remember, every little bit counts! So even if you can only fit in a few minutes here and there, it's still worth it.
Congratulations on your new arrival, and best of luck on your postpartum fitness journey!