Nordictrack makes great treadmills, so the short answer is "yes" — but let's go further! You'll often see NordicTrack machines making many of the "Top Treadmills" lists from popular review sites. But besides making a treadmill that looks good and works well, NordicTrack is doing a few things with their treadmills that few companies have caught up to.
NordicTrack Treadmills Are More Engaging
The iFit Coach library available on NordicTrack treadmills is filled with workout videos led by really good personal trainers. These trainers coach you through your entire workout. They narrate the entire video with really useful info, inspiring words, education, and more. They're able to capture your attention and keep you focused on the short workout at hand. This level of engagement is incredibly captivating and helps the time to fly by during your workout.
With the engagement and entertainment you get from the workout programs available on NordicTrack treadmills, boredom is much harder to come across. This makes it incredibly more likely that you'll come back to your treadmill time and time again for another workout.
NordicTrack Treadmills Are Durable
NordicTrack treadmills are made of quality components.
Heavy user ratings
steel frame construction
stabilizing crossbars
2-ply tread belts
Higher incline/decline abilities
Responsive HD Touchscreen displays
NordicTrack Treadmills Offer Better Warranty Coverage
NordicTrack offers some of the longest warranty coverage available for home treadmills. Most of their treadmills come with:
10-year frame warranty
3-year parts warranty
1-year labor warranty
Extended warranty coverage is also available through NordicTrack. Pricing for an extended warranty varies depending on the treadmill you purchase.
3 Year Extended Warranty — This warranty extends your mfr. warranty for three years. For example, if your mfr. warranty covers your motor for three years, this warranty will add three additional years for a total of 6 years. This same policy applies to parts, frame, and in-home labor.
3 Year Maintenance Service Plan — Beginning at the date of purchase, we will send a technician to your home for a fifteen-point maintenance check once per year for three years, upon your request.
NordicTrack's Best Home Treadmills
The X22i Incline Treadmill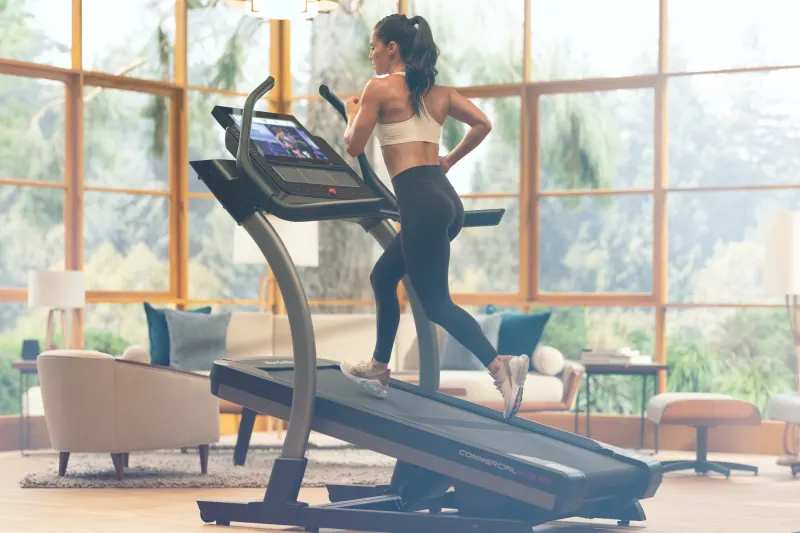 This treadmill has a massive display screen that provides excellent quality workout videos led by world-class personal trainers. The X22i has a 22 inch HD touchscreen display. It tilts forward and back to adjust for different users. Audio can be controlled via the touchscreen or keys on the console. The deck can be set to -6% decline, all the way up to a 40% incline. This is one of the best treadmills out there for incline/hill training.
The Commercial 1750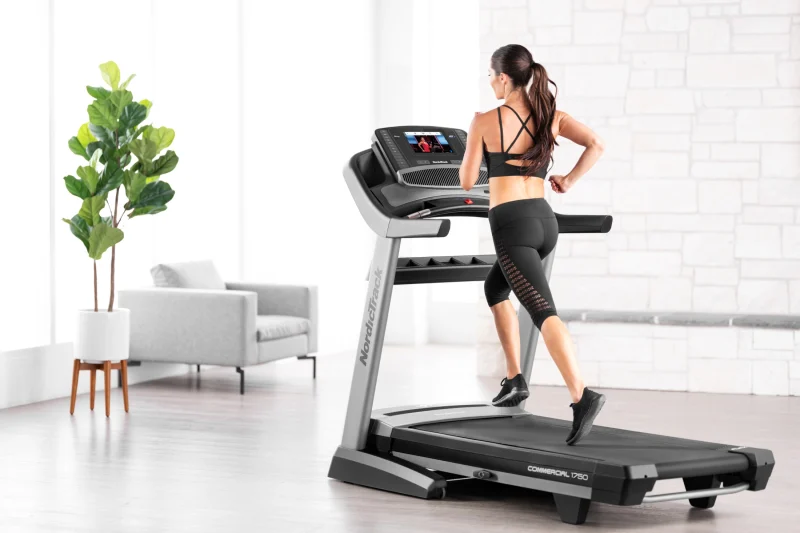 The Commercial 1750 has been a long-time consumer favorite. This treadmill is the most sold treadmill on the market today! It's a refreshing blend of quality v quantity. At this low price point, you still have extras like an HD touchscreen display, built-in speakers, and fans. The console is easy to navigate and gives you access to iFit Coach. This treadmill has an incline range of -3% to 15%.
The T 6.5 Si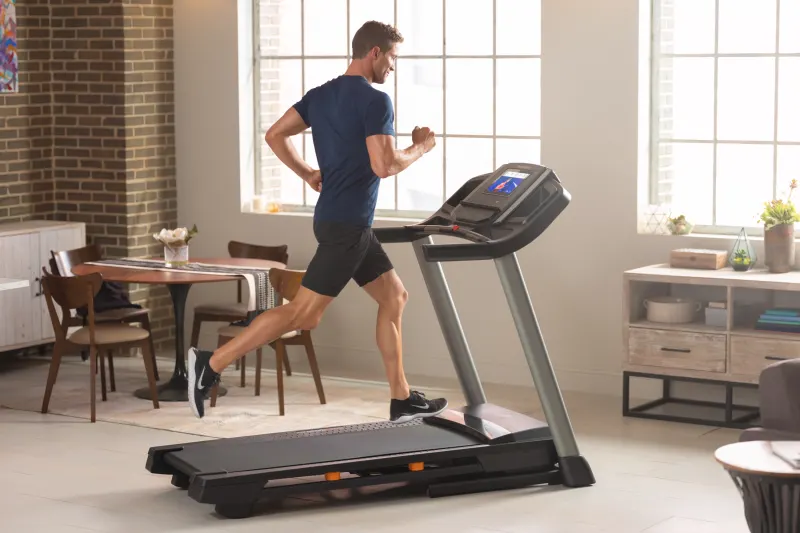 Currently NordicTrack's least expensive treadmill, the T 6.5 Si is a popular treadmill for its abundance of tech and comfort features at an affordable price for most households. This is a treadmill that is priced under $1000 and still offers many of the tech and advanced features you'll find on NordicTrack's high-end treadmills.
NordicTrack Makes Good Treadmills
NordicTrack has been and will continue to be the leader in home treadmill manufacturing. They've been making treadmills for a long time, crafting a machine that is super functional, reliable, easy to use, and comfortable. As they've perfected the home treadmill, they've caught on to growing trends in technology and fitness and apply these elements to their treadmills as well.
Should you choose to buy from NordicTrack, use our coupon to save an additional $25 to $60 on your purchase. By clicking the coupon banner, you'll be redirected to NordicTrack.com. Anything you add to your shopping cart will automatically see our promo code savings applied to the final purchase amount. It's really that simple!