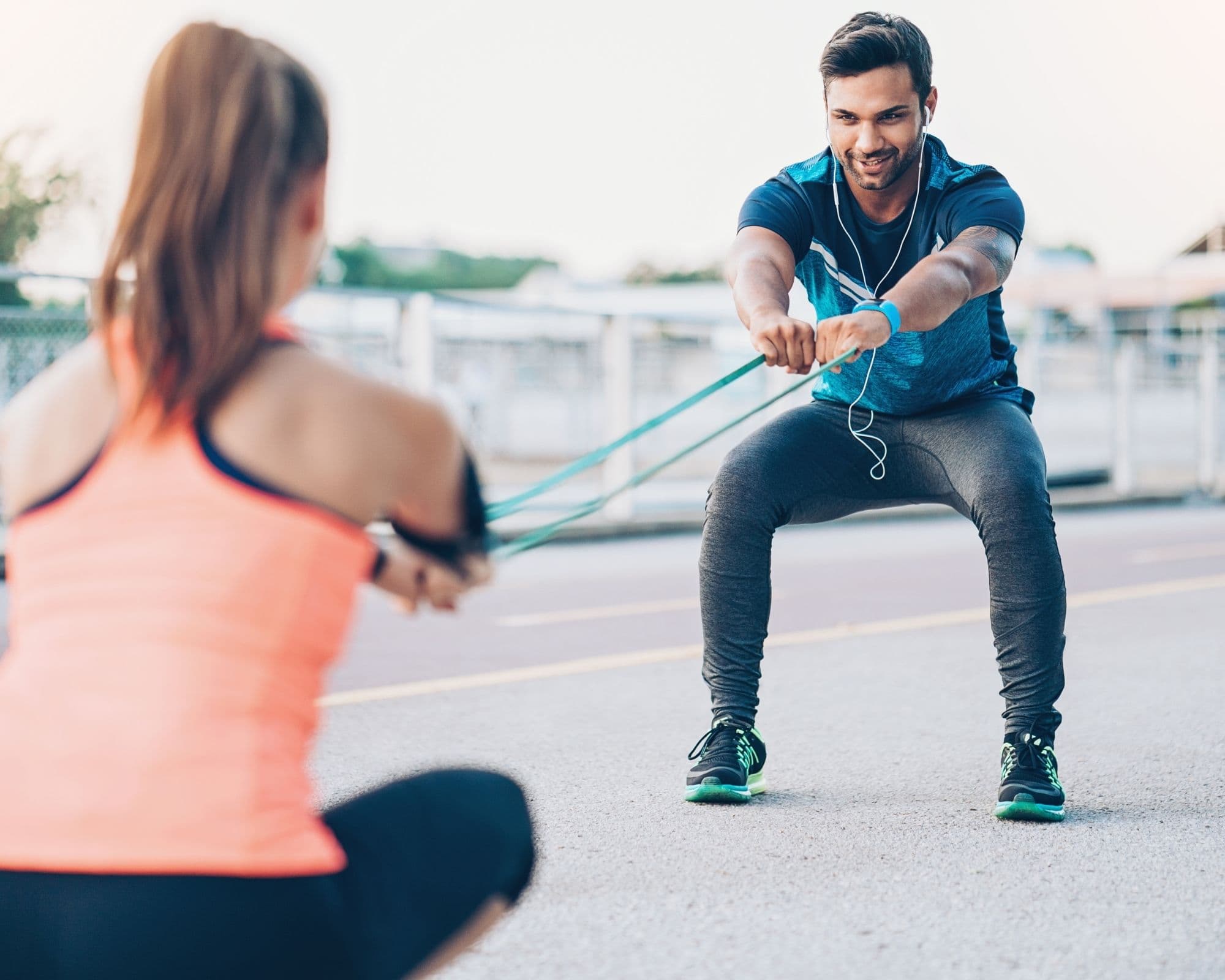 It's no secret that resistance bands are a great way to get in a good workout. They are affordable, easy to use, and can be done just about anywhere. But can you really get a good workout from using only resistance bands?
In this blog post, we will discuss the benefits of using resistance bands as well as potential drawbacks. We will also give you some tips on how to use them for the best possible workout.
The Benefits of Using Resistance Bands
There is evidence that resistance bands can offer similar benefits as dumbbells and weight machines, such as increased strength and muscle bulk, and slowing of muscle loss with aging. Resistance bands offer several benefits for those looking to get a good workout. These include:
Relatively inexpensive when compared to other fitness equipment such as dumbbells or weight machines
Versatile and can be used for a variety of exercises
Easy to use and transport, making them perfect for home workouts or while on the go (travel, parks, etc.)
A great addition to your other home gym accessories
Can provide an effective workout for all fitness levels
Add resistance to everyday moves with ease, such as walking or squatting
Some studies show that resistance bands are better at targeting stabilizing muscles that reduce the overall risk of injury
The Drawbacks of Using Resistance Bands
While resistance bands offer many benefits, there are also some potential drawbacks to using them. These include:
They can break or snap if not used properly or over-worn
They can be difficult to use for some exercises
You may need multiple bands of different resistances to get a full workout
Changing resistance levels depending on the position of the band (the tension may not be consistent between sets)
You may need to purchase additional accessories such as handles or door anchors
Tips for Maximizing Your Resistance Band Workouts
Here are some tips to help you get the most out of your resistance band workouts:
Choose a variety of high-quality bands, including straight and loop bands. This will help reduce the risk of breakage or snapping.
Wear comfortable clothing and shoes. This will help you move more freely and avoid injury.
Start with a lower resistance band and gradually increase the resistance (and repetitions) as you get stronger.
Focus on proper form. This will help target the muscles you want to work with and avoid injury.
Target a variety of muscle groups with your band throughout the week. Try for a goal of strengthening three times per week.
Mix up your workouts with other forms of exercise each week as well, such as cardio machines.
Do not overdo it. If you feel pain, stop the exercise and rest.
Try These Band Exercises
Not sure where to start? Try these band exercises first. (You can easily look any of these up online!):
Standing bicep curls
Bent over rows
Double shoulder external rotation
Tricep kickbacks
Lateral raises
Chest press
Squats
Donkey kicks
Standing hip abduction (outer thigh)
Monster walks
Lateral steps
And more… you can get as creative as you'd like. Try your favorite weight lifting moves with a resistance band, or swap those out for more functional daily movements (like lunges, squats, and walking). It's up to you!
Getting a Good Workout is Possible
So, can you really get a good workout from using only resistance bands? You should now know that the answer is yes! While there are some potential drawbacks to using them, the benefits far outweigh any negatives- especially if it keeps you active! There's a reason these have grown in popularity over the years and are a favorite among physical therapists.
If you are looking for an affordable, convenient, and effective way to work out, resistance bands are a great option. Just grab a few colors and resistance levels to get started!