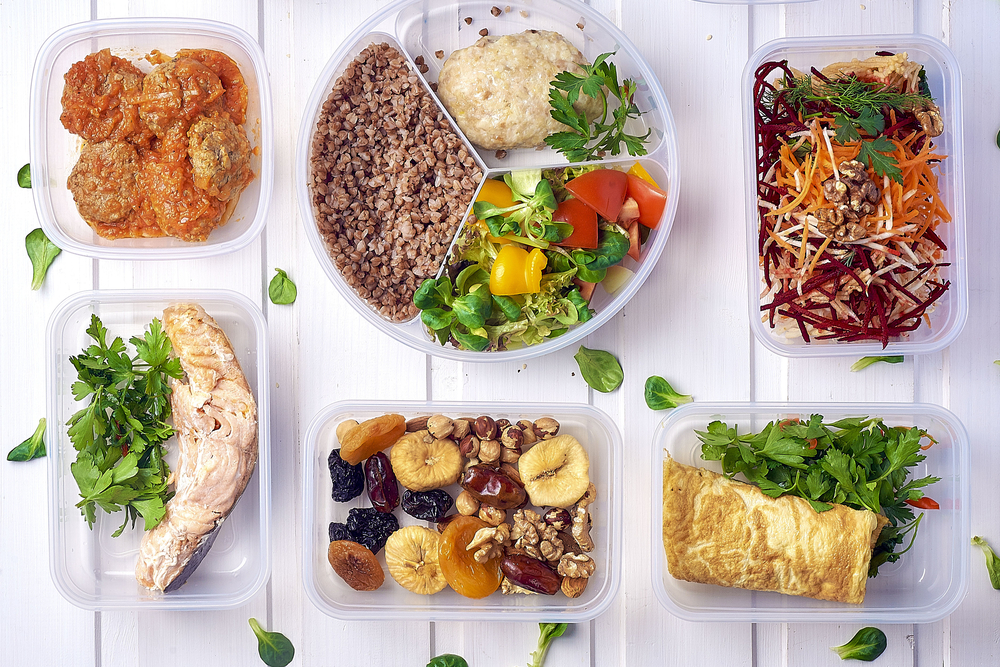 Even when using a top-notch NordicTrack discount, investing in a high-quality treadmill can leave you looking for ways to save money. One great way to do this is by meal planning cheap meals to ensure you save money and fuel yourself correctly for your treadmill workouts.
So, here are some of our favorite cheap and healthy meal plans which can help fuel any endurance workout.
Egg And Bell Peppers Breakfast Burritos
Breakfast may be an important meal, but many of us don't have the time to cook, sit and eat a healthy meal, leaving many people to rely on nutrient-poor cereal and sugary pastries to fill in. Instead of choosing breakfast options which leave you hungry and your wallet slimmer, try making these easy egg and bell pepper breakfast burritos. You'll need:
Tortillas
Canned black beans
Eggs
2-3 bell peppers (any color)
Salt and pepper
Hot sauce (optional)
To make about a week's worth of ready breakfast burritos, core and dice up your bell peppers before you put them in a large saucepan, using non-stick spray on the pan. Saute the bell peppers until they are tender, then add your eggs, scrambling the ingredients together and adding salt and pepper to taste.
Once they are cooked, remove them from the heat, then microwave your black beans in a microwave-safe bowl. Add the egg scramble and black beans to the tortillas, then wrap them up individually in plastic wrap. You can refrigerate them or even freeze them for later and add hot sauce to liven them up once you reheat the burritos.
To save a little more money over time, you can even make your own black beans in a slow cooker!
Spaghetti And Spinach With Homemade Marinara Sauce
Carbs are a runner's best friend, so mastering and making this spaghetti and spinach recipe part of your meal planning is an excellent choice. To make these, you'll need:
12 oz of spaghetti
1 bag of spinach
2 tbsp butter
1 large can of tomatoes
½ yellow onion
½ tsp garlic powder
1 tbsp season salt
Pepper to taste
In a medium pot, cook your spaghetti noodles while you put your canned tomatoes in a small pot. Dice up the onion and add it to the tomatoes, then add in the seasonings. Once the noodles are cooked and drained, melt the butter in a medium saucepan and add the spinach and noodles, cooking until the spinach wilts. Divide the food into containers and enjoy it for lunch or dinner for about a week.
Also, along with the healthy carbs you will enjoy in this meal, the spinach adds fiber, iron, and other essential nutrients to your meal.
Black Beans, Vegetable, And Rice
Combining a great balance of fiber, protein, and carbs, black beans, veggies, and rice is an easy meal to make in advance or put together quickly. All you need are:
Seasonal veggies
2 cups of uncooked rice
2 cans of black beans
Salt and pepper
Season salt
Crushed red pepper
Cook the rice on the stove top according to the package instructions. Chop and saute your veggies in a large saucepan, then add the black beans to heat them. Using the seasonings to your preferences, then ladle the black beans and veggies over the cooked rice. This filling meal is a great cheap staple you can add to any planned week.
If you pick up an inexpensive rice cooker, you can keep rice on hand and easily whip up this meal if you forget to cook it up in advance!
Broccoli And Bacon Quinoa
A flavorful and filling meal to add to your rotation is broccoli and bacon quinoa bowls. This three-ingredient meal just needs:
1 package of bacon
3-4 heads of broccoli
2 cups of quinoa
Start by cooking your quinoa according to the package instructions. Cook your bacon in a medium saucepan, then set them aside on paper towels to blot the grease. Roughly chop up the broccoli and saute it. You can saute the broccoli in the bacon grease for additional flavor. Split the quinoa up between your meal planning containers then layer the bacon and broccoli between the containers.
This simple meal is packed with nutrients to keep you full and energized for your next treadmill workout.
If your treadmill isn't quite up to what you need, you can use our NordicTrack promo codes and coupons to help you keep the savings going as you buy the perfect treadmill for all your health and fitness needs.