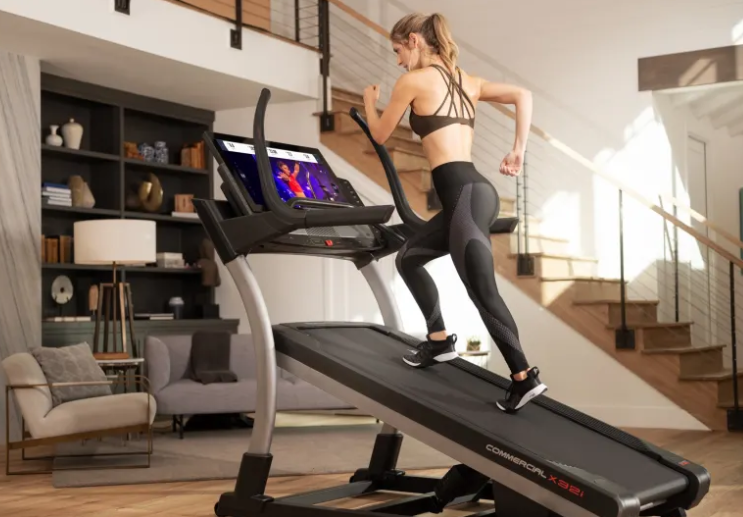 One of the most popular NordicTrack treadmills is the NordicTrack Incline Trainer treadmills. These treadmills have a lot going for them, from the incredible incline range that goes from -6% up to 40%, to the stunning touch screens that come with each incline trainer.
However, when you are considering purchasing an incline trainer treadmill, you may have found yourself looking for information on whether or not it can be folded up. In short, if you have asked if the NordicTrack Incline Trainer treadmills fold up, the answer is—no, they don't.
Why Don't NordicTrack Incline Trainers Fold Up?
You may be wondering why the NordicTrack Incline Trainer treadmills don't fold up. Well, let's consider the main factors.
Incline range – The incline range achieved by the NordicTrack Incline Trainer treadmills pretty much demands that the treadmill is unable to fold up. As all of these machines can decline down to -6% and incline up to 40%, the mechanism that allows this movement means the deck cannot fold.
Higher stability – With that level of incline, stability is a serious concern. While it may have been possible to make an incline treadmill fold, the stability of these machines is increased by the non-folding deck design.
Heavier deck – While the weight of the deck can be mitigated by the hydraulic lift system that NordicTrack has on other treadmills, the weight of the cushioned incline trainer treadmill decks means that it is much heavier and safer to leave unfolded.
But, just because incline trainers don't fold up doesn't mean you can't bring one home! If you really want the incline range and other exciting features of an incline trainer treadmill, there are ways to figure out how to add one to your home.
How To Plan For A Non-folding Treadmill
The first thing you should do is look at the measurements of the incline trainer that you are interested in bringing home. Once you have the measurements, look around your home where you can comfortably fit a large treadmill. Be sure to leave space to step off the back and side of the treadmill so that you have room to bail out if you stumble.
Once you are confident that you have the space for your new treadmill, measure again. While many people have fallen in love with their incline trainers, most have expressed surprise how large their incline trainer treadmill is once it was in their home. These commercial-grade treadmills are big, so you want to be sure you have space.
Lastly, you may want to consider white glove delivery. With white glove delivery, you can have your new incline trainer delivered to the room and exact spot you want it set up and have professionals put your incline trainer together. You can save yourself a lot of strain and stress with white glove delivery.
Excellent NordicTrack Treadmills That Do Fold Up
If non-folding treadmills are a deal-breaker for you, but you still want the quality of a commercial-grade NordicTrack treadmill, then you may want to check out the NordicTrack Commercial treadmill series. These treadmills are also high-quality and have incline ranges of -3% to 15%, as well as being packed with engaging NordicTrack tech.
Should you be looking for more affordably priced folding NordicTrack treadmills, look over the NordicTrack T series treadmills. Their incline range is more variable, but you still enjoy the high-quality construction that NordicTrack is known for, as well as a good deal of quality tech.
Whether you are looking to purchase a NordicTrack Incline Trainer treadmill or other NordicTrack machines, you can count on our NordicTrack promo codes to help you save!