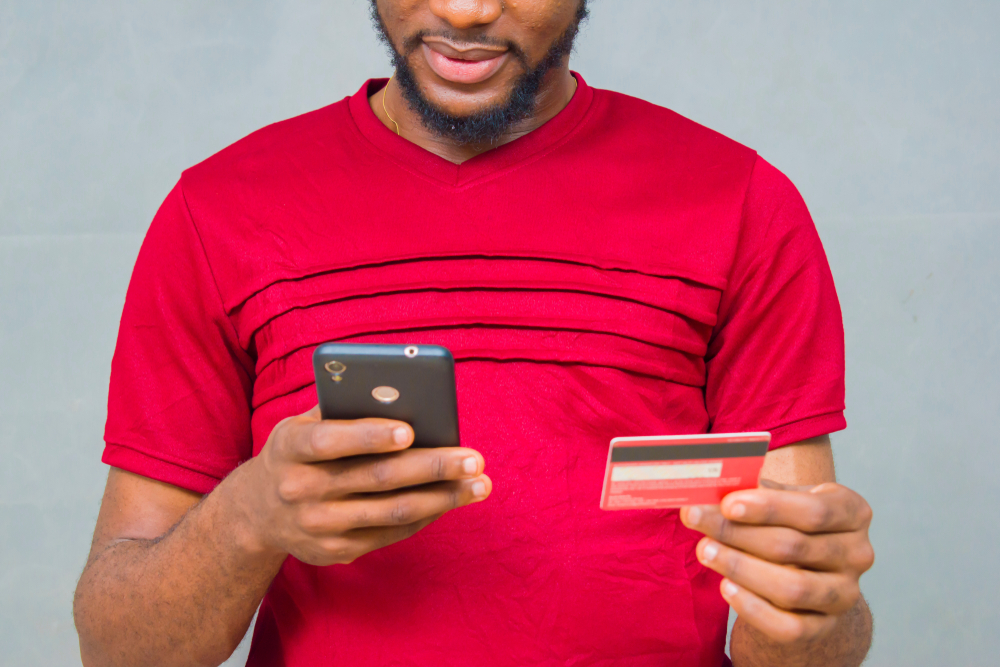 There is plenty of great fitness equipment you can pick up secondhand like free weights. But before you think to bring home a used treadmill while you're scouring eBay, NordicTrack Coupon is here to tell you that you may want to think twice.
Buying Used Can Cost More Than A New Treadmill In The Long Run
It may sound odd, but when it comes to buying a used treadmill, you may end up paying far more than you meant to in the long run. It can reach the point where it would have made more sense to buy a treadmill with a discount code rather than buying a dubious used treadmill on eBay.
Treadmill May Be More Worn Than Expected
One of the biggest marks against buying a used treadmill on eBay is the fact that you don't know how much the treadmill has really been used. It's not like treadmills come with odometers you can check to ensure that the treadmill isn't too used. Frankly, all a seller needs to do is carefully clean the treadmill for pictures and it is likely that they can pass off a very used treadmill as lightly used.
Not only does a worn down pose a problem for the longevity of your new-to-you treadmill, but it can be a hazard to you. Say the treadmill belt is more heavily used than you expected, and it tears a bit while you run. You can easily trip on that damaged part of the belt, leading to a dangerous fall. Also, there are plenty of parts defects that aren't visible until you bring the treadmill home, and unlike with a new treadmill, you usually have no recourse when you buy a lemon treadmill secondhand.
Major Treadmill Manufacturers Don't Transfer Warranties
Now, if you buy a new treadmill and it runs into a problem, all you need to is call in for a warranty repair. While some eBay sellers may tell you about the warranty that the treadmill came with when they bought and how there are still years left, this information is misleading.
Most major treadmill manufacturers will only honor a warranty if the treadmill is still with the original owner. So, even if you look for a NordicTrack treadmill, the excellent warranty conditions are only yours if you buy the treadmill new.
Move The Treadmill On Your Own
If you buy a new treadmill from NordicTrack, the machine is shipped to your home, with options to even have someone assemble it for you! Compare that to buying an eBay treadmill. If you buy it from a nearby city to saving on shipping, you still need a vehicle that can move the machine as well as some willing friends to help you muscle it into your home.
But if you buy an eBay treadmill and have it shipped to you, it will at best be left at your door. That means you need to maneuver a fully built treadmill through at least one doorway and through your home to where you want it set up. All of that is far more hassle and strain than buying a new machine.
Consider The eBay Shipping Costs For Treadmills
Shipping costs can add up significantly, making what was a good deal before a lot less appealing. Depending on where you are, the location of the seller, and the weight of the treadmill, you may have an unpleasant shipping cost surprise waiting for you.
In contrast, nearly all NordicTrack machines come with free shipping with few exceptions, which is far better than the likely $100+ shipping costs you will incur buying a used treadmill on eBay.
Even "New" On eBay Should Probably Be Skipped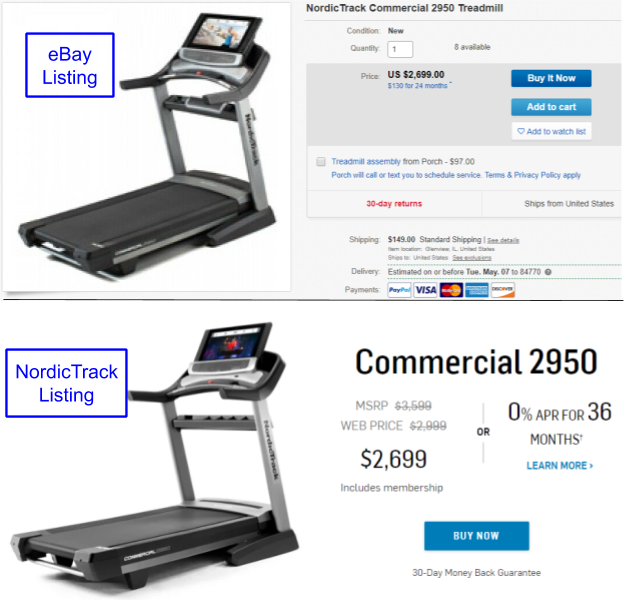 There are also people selling "new" treadmills on eBay. Unless the treadmill arrives in its packaging with factory film on the various parts, it is unlikely that these treadmills really are new. But either way, consider the two listings, one showing the Commercial 2950 treadmill on eBay and its listing on NordicTrack.
They are the same price, but the eBay one may not come with what you may expect. For one thing, when you buy directly through NordicTrack, you can be sure that the Commercial 2950 will have an honored warranty. Also, a Commercial 2950 purchased through NordicTrack comes with a free year subscription to iFit Coach, which adds hundreds of extra dollars of value.
Even better, you can use one of NordicTrack promo codes to buy new on NordicTrack, and it can discount the Commercial 2019 treadmill to a more affordable price than the eBay listing.
Use Our NordicTrack Coupons And Promo Codes Instead Of eBay
When you redeem one of our coupon codes, you are sure to have the best savings and value possible. So, don't bother with secondhand digging if you want a quality, affordable home treadmill—just grab a NordicTrack promo code!