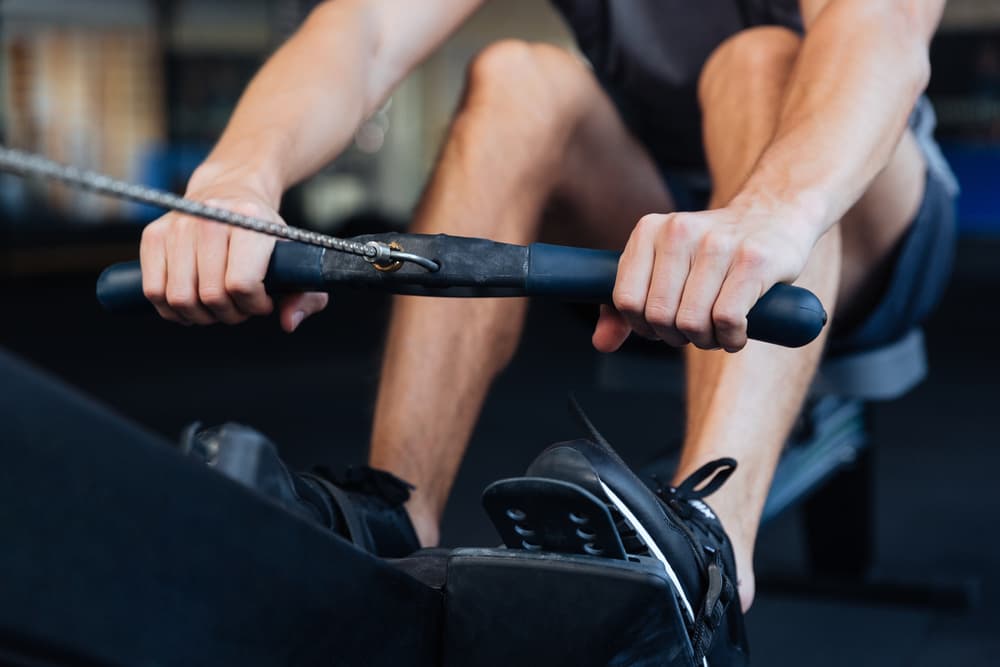 Getting your heart rate up regularly is an important part of any health and exercise routine. There are so many great options for cardiovascular health that it may leave you wondering which workout is best for you. While the treadmill and stationary bike are popular choices, there are two slightly less common choices that come with a ton of benefits too: the elliptical and the row machine. Today, we'll dive into the benefits of the rowing machine vs elliptical and how to choose the best machine for your fitness needs.
The Elliptical Specs
The elliptical is a fairly popular machine at the gym or for home purchase. There are many reasons that you might consider using an elliptical vs. rower regularly. Both options can be purchased online from Nordictrack or other reputable fitness equipment stores.
Benefits Of Using An Elliptical Machine
Some of the potential benefits of using an elliptical include:
Provides enough impact on the skeletal system for bone density health without straining the joints.
It is fairly simple to get started using without any professional guidance..
A low fall risk option for anyone with balance issues or trouble coordinating their legs.
A great full body gentle workout with most muscles being worked evenly.
Low impact for any spine or lower body joint pain.
Different program options to provide variety and minimize boredom.
Functional fitness benefits with carry over to walking and standing.
Cons Of Using An Elliptical
On the other hand, there are a few drawbacks to keep in mind when deciding if the elliptical is right for you. These include:
Some people feel intimidated to start using an elliptical if they've never used one before. However, usually one round of use will have them feeling well adjusted to the motion and stride required.
The biggest downfall of the elliptical is that some people simply don't enjoy using it.
Elliptical machines tend to be more expensive than your average rowing machine (average prices at $500 vs. $200)..
Rowing Machine Specs
There are a lot of great benefits to regular use of a rowing machine. It has gained popularity over the years at the gym and is a viable option for a home gym setup as well.
Pros Of Using A Rower
Want a workout machine that works completely different muscles than your average piece of equipment? Some of the biggest benefits include:
It provides functional fitness for body parts that are often neglected with daily activity and other workout options.
Rowing works commonly weak muscles in the back, shoulders and legs from too much sitting and slouching during the day.
A great option for someone suffering from chest, shoulder, or back pain by helping restore muscular balance and postural strength.
A rowing machine provides a slightly higher calorie burn than an elliptical workout.
A low impact workout for most of the body (except the arms and chest).
It is generally more affordable than an elliptical when purchasing for home.
Cons Of Rowing Machines
There are also a few drawbacks to keep in mind too. These include:
It is not a great choice for anyone with knee issues. If you suffer from knee pain, you may have trouble tolerating the deep knee flexion needed for proper rowing.
There is little variability for your rowing workouts since you can only adjust the resistance. No other programming is available.
Since it is lower impact than the elliptical, it has fewer bone health benefits.
Proper rowing form usually takes practice and possibly some professional guidance to avoid injury. Yet, once you learn proper technique the benefits are huge.
Elliptical vs Rowing Machine: Which One is Better?
Your preferences will help guide you to decide which option is best for you. Ultimately, you should choose the machine that you will enjoy the most and get the best consistent workouts using. A machine that you don't use won't obviously won't provide you any health benefits. If you go to a gym, you will most likely have the opportunity to use both machines to gain both of their benefits. If you are looking for one piece of equipment for home, choose the one that fits your goals, budget and overall fitness needs.
You can find great home options for either the elliptical or a rowing machine with Nordictrack coupons. It doesn't matter what benefits a machine brings if you don't use it consistently. Keep this in mind as you decide which piece of exercise equipment you would like to add to your fitness routine.