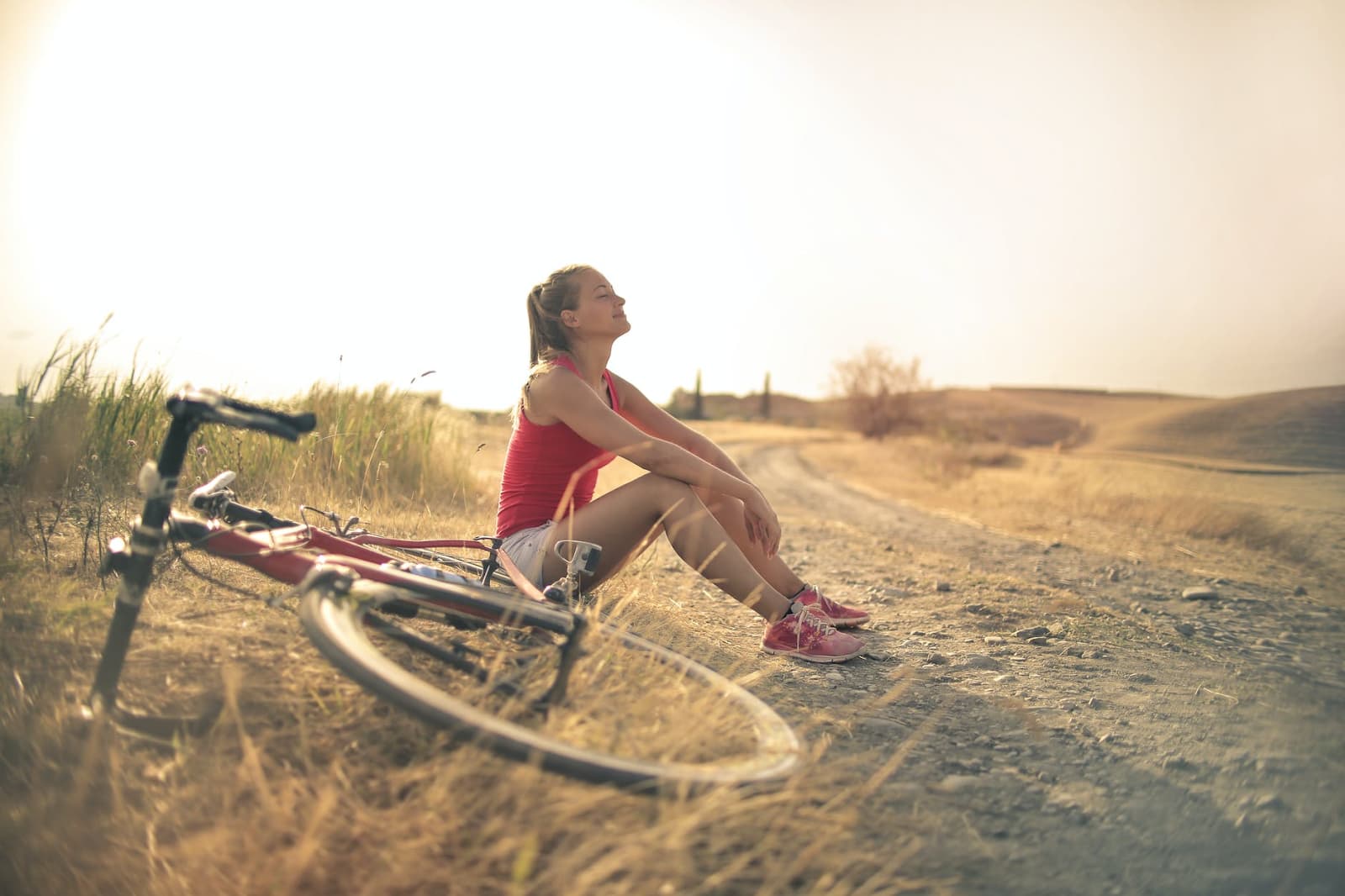 While biking and walking can provide a great workout and aid in overall health, many factors play a part in determining which is a better option. In this article, we will discuss the pros and cons of biking vs. walking so you can be sure to choose the best option for you.
Using an Exercise Bike vs Walking
There are many benefits of bike riding to get a great workout, including:
Low impact: Biking is one of the lowest impact workouts you can participate in since you are sitting in a saddle. It is a lower impact than walking. If you are recovering from an injury or have frequent joint pain while walking or jogging, riding a bike can provide a heart-pumping workout without damaging your knees, ankles, back, and hips.
Strength building: Riding an exercise bike engages many of the lower body, such as calves, quadriceps, hamstrings, glutes, and even abdominal and back muscles. As you climb hills and push through sprints, not only will it be a great cardiovascular workout, it also breaks down muscle fibers, which will strengthen them. If you are riding outside, interval training is even more prevalent as you ride through uneven terrain. These natural intervals create an excellent strength-building workout.
Efficient: One large pro of riding a bike is that you will spike your heart rate higher and faster than walking will. Therefore, you'll burn more calories in a shorter amount of time. If you're looking for an efficient workout that won't require hours per week, biking is the way to go.
There are just a few things to consider before deciding biking is for you, including:
Cost: You will likely need to purchase an exercise bike or at least join a gym that has stationary bikes if you choose to get your sweat on by biking. Therefore, you'll need to carve out some extra cash in your budget if you plan to go this route.
Risk of Injury: If you plan to ride a bike outdoors, you may be at a higher risk of falling or getting injured than merely walking outside. However, if you plan to use a stationary bike, your risk of injury is much lower than walking in general.
Walking as a Workout vs Using An Exercise Bike
The benefits of walking as a workout include:
No equipment needed: One of the pros of walking is that you don't need any equipment or extra costs. You can just get up and get outside whenever it is convenient. We think simplicity and convenience are essential things to consider when starting a new exercise routine so that you're more likely to stick with it long term.
Strengthening: Walking provides excellent strength building, as you rely on your entire body to push your bodyweight forward. Walking relies more heavily on your calves and glutes than biking since you are working to move your body forward. It also takes activation from your core, back, and arms to speed up or walk up hills.
Increased heart health: Walking at a brisk pace can create extra blood flow as it works to give your body the oxygen it needs, which forces your heart to work harder. Therefore, walking can be a great cardiovascular and sweaty activity.
Things to consider before determining if walking is the best exercise for you include:
Risk of injury: Like biking, there is a risk of injury when walking, such as tripping on uneven ground or having poor walking form, leading to injury. Because walking is a lower impact workout than running, it is common to engage in poor form, aggravating the back or knees. If you have joint or back pain, we suggest choosing a lower impact workout such as biking or elliptical.
Less efficient: Because you will cover less distance and go at a slower speed than biking, you will likely burn fewer calories in the same amount of time as biking. Therefore, if you are looking for a quick and efficient workout that burns more calories, biking is the better option.
So which should you do?
Biking and walking can both provide relatively low impact but effective workouts. It's important to consider your age, ability, and preferences before determining which exercise to participate in. We hope this article has helped you choose which is the best option for you. If you do not have physical limitations, we recommend trying both or switching between the two since both options aid in overall health.