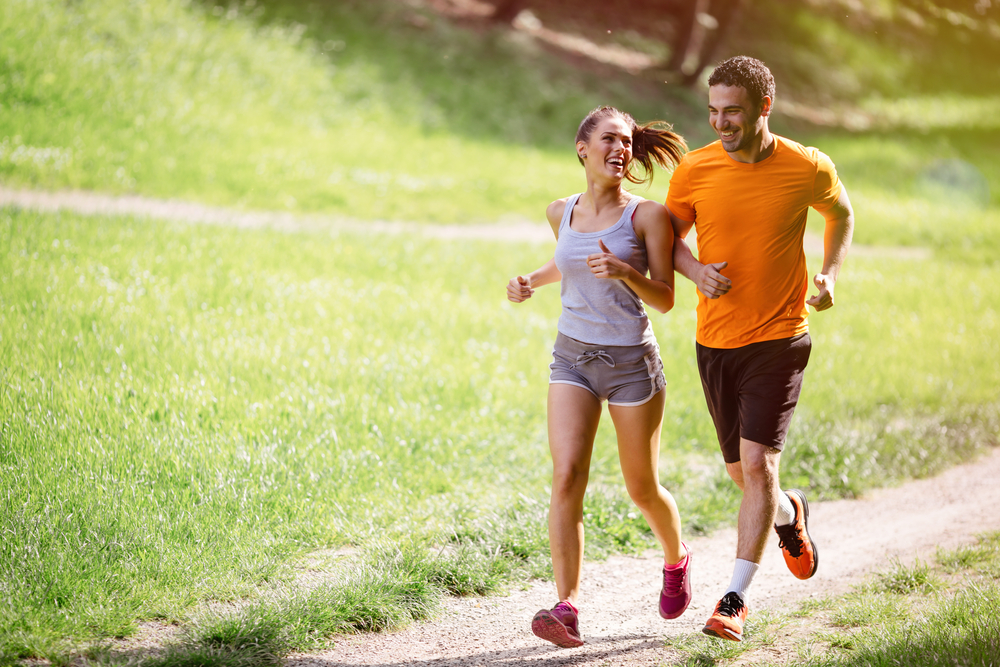 If you're a runner, you already know it's a great stress-buster. When you feel overwhelmed, you just put on your running shoes and pound the pavement or your treadmill deck. It can feel like you're stomping your problems into the ground. And before long, a sense of well-being kicks in that can drastically improve the quality of your day.
Running, however, has brain benefits that go far beyond basic mood-boosting. Regular running can reduce the symptoms of mental illnesses like depression and anxiety.
Running Can Diminish Your Symptoms of Depression
Surveys undertaken between 2011 to 2014 revealed that 13 percent of Americans aged 12 and older had taken an antidepressant medication during the previous week. Clearly, our nation is experiencing epidemic levels of depression.
Depression is considered highly treatable through therapy and, if needed, medication. Still, for many people, overcoming the symptoms of depression like apathy, hopelessness and fatigue can be a lifelong endeavor.
However, recent studies have provided us with good news. For those with mild-to-moderate depression, aerobic exercise can be as effective as medication when it comes to shoring up your mental state.
One of the reasons running and other cardio-intense exercise helps with depression is it causes us to release higher levels of endorphins. Endorphins have a sedative as well as an analgesic effect, meaning they reduce your perception of pain. These chemicals also spur a feeling of overall well-being.
The legendary runner's high has long been attributed to the endorphins produced by aerobic activity. New studies, however, indicate that the euphoria runners are chasing comes from another source, the endocannabinoids running spurs us to release.
Naturally produced by the body, these chemicals have the same effects as the cannabinoids found in marijuana. The production of endocannabinoids also causes the release of dopamine, a chemical that helps us be more motivated, focused, productive and engaged.
In a recent German experiment, scientists studied mice who showed signs of anxiety and found that after running on a wheel—thus producing endorphins and endocannabinoids—these restless rodents were more at ease.
The scientists then blocked endorphin production among one group of running mice and endocannabinoid production in another. The mice that had their endorphin production blocked but were allowed to naturally produce endocannabinoids still enjoyed a post-run chill factor.
Running Can Help Lessen Anxiety
This country isn't just experiencing a great depression when it comes to mental health. We are also living in a time of by stress, with anxiety disorders affecting just over 18 percent of the population.
Like people with depression, those with anxiety can have their spirit soothed and mood lifted by the chemicals released during running. There are also side effects of running that specifically help people who experience chronic worry and fear.
Aerobic exercise reduces the level of stress hormones like adrenaline and cortisol in our bloodstreams.
There is a correlation between chronic anxiety and inflammation and regular aerobic exercise helps reduce inflammation.
Tight muscles are associated with anxiety. Exercise can help by mechanically relaxing our muscles.
Not sleeping enough can exacerbate anxiety and depression. Aerobic exercise can help you nod off more easily and improve the quality of your sleep.
Running Lifestyle Has Countless Mental Health Benefits
If you have anxiety or depression, there are many reasons running can improve matters beyond the chemical reactions spurred by aerobic exercise. Runners:
Experience the satisfaction of setting and reaching goals.
Engage in self-care each time they run.
Are often exposed to the healing power of nature.
Get sunlight when they run outdoors, spurring the production of healthy vitamin D
If you are experiencing depression and/or anxiety, by all means, see a doctor, psychologist or therapist. Consider, however, heading to some less expected healing destinations.
You can pick up comfortable running shoes at your local sporting goods store. And, if you want to be able to run year-round—regardless of weather or the demands of work and family—look online to find a quality treadmill at a healthy discount.