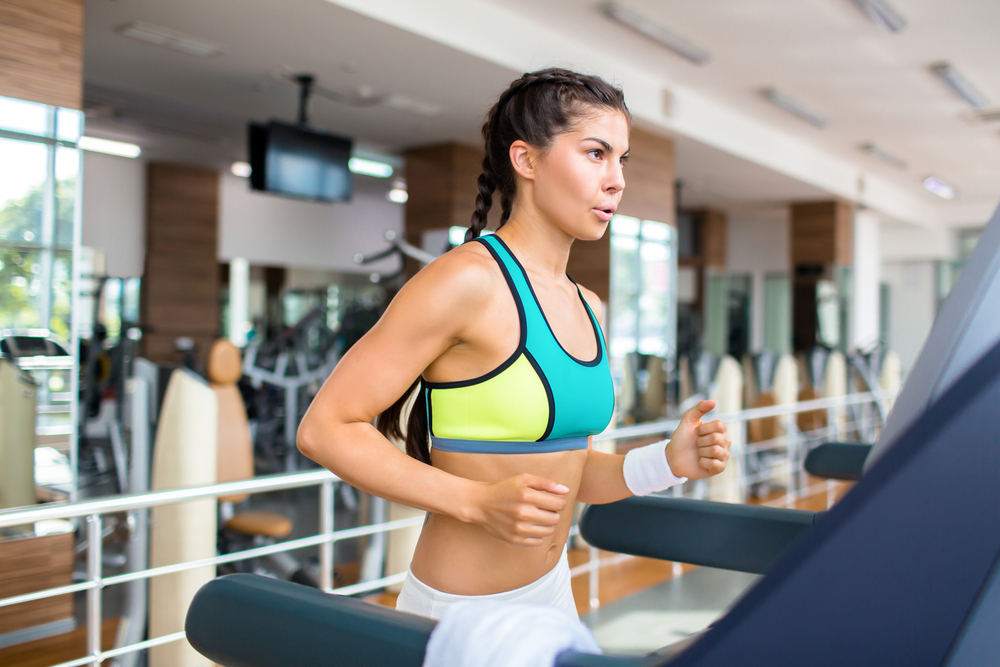 No matter how great a treadmill you have purchased, it is important to learn how to breathe efficiently when running. If you have been struggling with your breathing while using your treadmill, try these things and see how quickly your breathing improves.
Match Your Treadmill Pace To Your Breathing
Often, our breathing is like a governor on a car; if you can't breathe in enough oxygen, there is no going faster. So, an easy way to start managing your breathing is to slow your pace down.
It may seem counter-intuitive, especially if you want to improve your speed and distance, but by going slower, you will improve faster. Your body needs to adjust to the strain you are putting it under, and by slowing down until you can breathe easily, you'll be able to build your strength and endurance at a faster rate.
Asymmetric Breathing Can Help Avert Side-Stitches
Side-stitches are a common plague among runners. While it can indicate a lack of potassium, you can also fend off side-stitches by breathing asymmetrically.
Instead of matching your breathing to your footstrike, try and focus on a different pattern. Many endurance runners prefer to stretch out the intake of breath over 4 footstrikes and breathe out over 2 footstrikes, creating a 4:2 ratio. Next time you feel a cramp developing, start concentrating on your stride and when you are breathing out, and see if you can't stave off a side-stitch by practicing a 4:2 or 4:3 breathing ratio.
Clear Your Lungs As You Stride
Our bodies naturally default to breathing in, but we don't always exhale as deeply as needed. As the CO2 builds up, your heart rate increases, making it more difficult to maintain your current activity level.
Every so often as you are running on your treadmill, take a moment and push all the air out of your lungs. By clearing them of the built-up CO2, you will be able to lower your heart rate and keep pushing yourself.
Correct Your Running Posture
Your breathing can be significantly impeded by your posture. It is natural for runners to lean forward as they run and allow their arms to swing across their bodies. However, this kind of poor running form can cut you off from the oxygen you need to power your workout. To correct this:
Stay upright and keep your shoulders back.
Drop your arms to your sides occasionally and shake them loose.
Keep your hands slightly open, never in clenched fists.
Do not allow your arms to cross the middle of your body.
If you do all these things and realize it's your treadmill holding you back and not your breathing, you can use our NordicTrack promotion codes to pick up a top-notch treadmill at a discounted price.