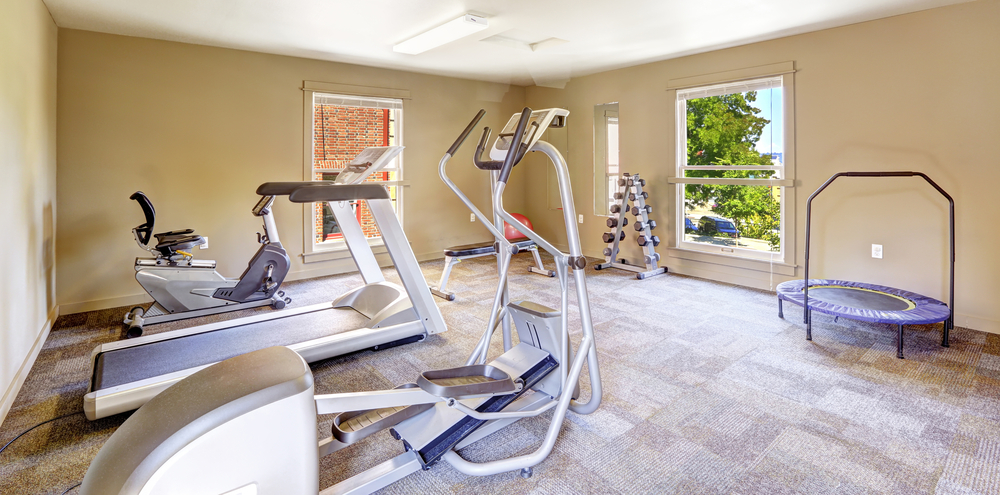 Setting up a home gym doesn't have to break the bank. To help you build your budget home gym, we will breakdown this process to the essential steps, from the use of top fitness coupon codes and careful secondhand purchases. With these steps, you can build up an effective gym that can help you reach your health and fitness goals.
Consider Your Top Fitness Priorities
There is a staggering amount of home gym equipment available. In fact, there is so much that is can be tough to know where to start. We like to recommend that people consider what their fitness goals are and work from there because what your top fitness goals are can help you decide where to start with your home gym purchases.
Say that your main goal is to lose weight quickly. While weightlifting can help you burn calories and build up your physique, buying a single piece of cardio equipment is more economical and will likely take up less space than a set of weights. So, depending on your main fitness goals, you should arrange your home gym purchases.
Know What Gym Equipment To Buy New
Some super thrifty people believe that everything can be and should be bought secondhand. But the reality is that some pieces of equipment should always be bought new and new doesn't have to mean prohibitively expensive.
For example, say you are interested in a NordicTrack treadmill. Some NordicTrack treadmills are quite expensive, but if you are building up a budget home gym, there are several affordable and excellent treadmills on NordicTrack for you to choose from. You may be tempted to find one of these treadmills for a cheaper price secondhand, but that would be a mistake.
Firstly, a NordicTrack equipment warranty is only good for the original buyer. So, the moment you load that treadmill into your vehicle, the warranty is gone. Secondly, an older NordicTrack may not have all the engaging fitness technology you wanted in a treadmill.
Most importantly, when it comes to buying a machine, you can never know how the previous owner treated their equipment. If the treatment was poor, you can expect a broken-down machine in little to no time. But with a new treadmill, you can be sure that your new home gym equipment is in top condition.
Workout Equipment To Find Secondhand
While we don't recommend you buy machines with moving parts secondhand, you may want to source all your weightlifting equipment from places like Craigslist, garage sales, LetGo, eBay, and other secondhand sources.
You will be able to tell right away if the weights you are interested in are in good enough condition for you to use. Also, a set of plates, dumbbells, and other weights will be far more affordable secondhand than if you buy new.
Always Use Coupons And Promo Code When Possible
If you are ready to start building up your home gym, be sure to grab one of our NordicTrack coupons or promo codes to ensure you save as you create the best budget gym for your needs.