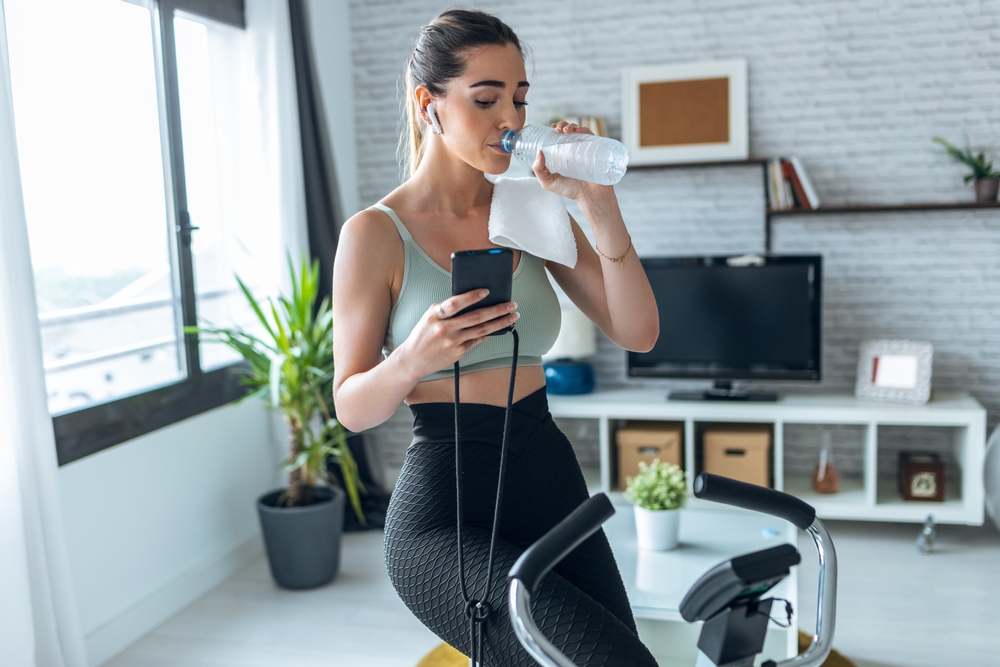 There are many different types of exercise bikes on the market these days. How do you know which one is right for you? What factors should you consider when making your purchase?
In this blog post, we will discuss the different types of exercise bikes available and what accessories you should consider before buying one. That way, you can find the best bike for your needs.
What Type of Bike Do You Want?
When it comes to stationary bikes, there are two different primary types: recumbent and upright. From there, upright bikes can range from models meant to simulate a competition to more comfortable models with more padding and promote a more upright position. Which one of these options is best for you depends on your preferences and fitness level.
Here are some things to consider to decide:
Do you want a more challenging workout, or do you want something more comfortable and easier on your back?
How much space do you have to store the bike? Upright bikes tend to take up less space than recumbent bikes.
If you also ride a bike outside, what style best assimilates with it?
What are your fitness goals? If you are looking to improve your cardiovascular health primarily, an upright bike might be a good choice.
Issues related to balance, joint pain, and low endurance make staying seated on a recumbent bike a great option.
Finally, what are your preferences? (Based on the bikes you've ridden or tried in the past.)
What Features Are Important to You?
Once you have a general idea of what style of bike you want for your home gym, it's now time to consider what features you want to be included. It will be essential to balance your budget and what helps you stay inspired and motivated.
Accessories and features to consider that can make your stationary rides more fun and comfortable include the following:
A water bottle holder
Speakers or Bluetooth capabilities to listen to music or watch TV while you bike
A holding station for a book, iPad, and forms of entertainment
A fan to keep you cool
Heart rate monitor to track your intensity and progress
Type of pedals (shoe cages vs. clip-ins for a smoother ride)
Type of resistance, ranging from friction-based front wheels to a smoother magnetic resistance
Adjustments features, including seat height, seat depth, pedal placement, and more
Built-in HD screen for programming options
Smart technology capable of connecting your bike to fitness apps
Any built-in fitness program and access that comes with the bike
Other Factors to Consider
Finally, of course, there are a few practical things to consider. These include:
Warranty. Look for exercise bikes with a good warranty. Most will come with some coverage against defects in materials or quality, but the warranty length and what is covered can vary greatly. Read the fine print before purchasing.
Shipping and Assembly. Is shipping free? It usually is, but it's best to double-check. Additionally, the assembly can be included, done with support, or provided at an additional cost.
Price is always an important consideration, and most bikes range from $200 to $2000. You will often get what you pay for, ranging from very basic to lots of bells and whistles. However, you can often find good deals on stationary bikes if you look around.
Before making your purchase, be sure to read reviews of the bike to make sure others have had a good experience with it.
Finding the Right Bike for You
Now that you know a little more about what to consider when buying an exercise bike for your home gym, it's time to find the best one for you. Do some research on the different types and features of bikes available and determine which ones are important to you. Once you have a good idea, it's time to make the investment and get riding toward your health and fitness goals!