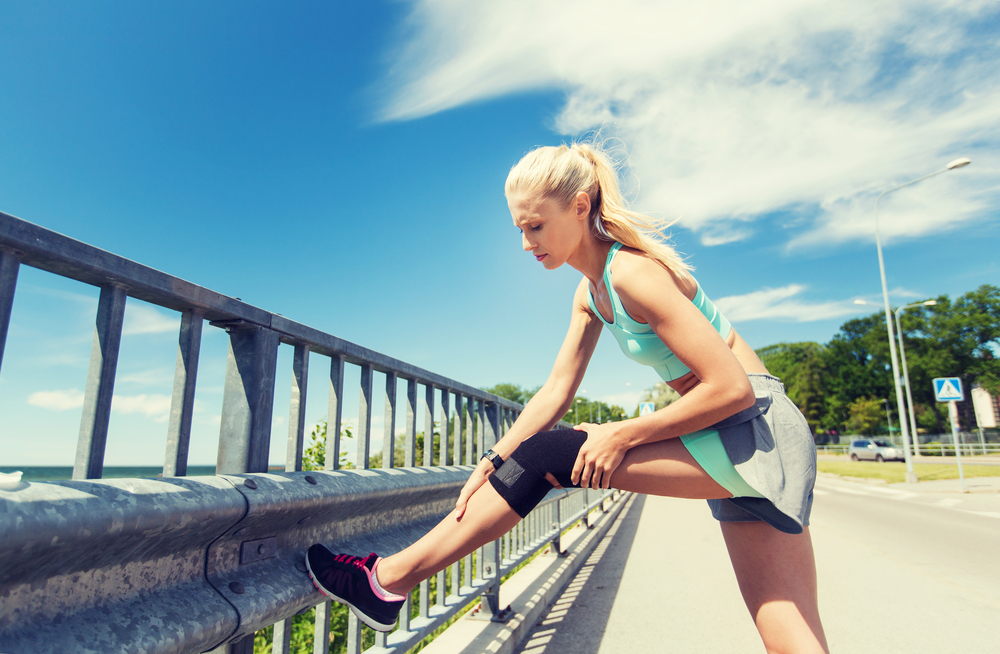 One of the frustrations of injury recovery is the impact it has on your overall fitness level. Many people try to push themselves too hard, too fast after an injury and end up hurting themselves even more. But, by using a treadmill correctly, you can support your injury recovery while still working out.
Whether you are a runner recovering from an injury or another type of athlete, NordicTrack Coupon is here to give you tips on how to use a treadmill as you heal up.
Treadmills Let You Be Active Safely
First, let's address while treadmills allow you to be more active during your recovery. Say that you are a runner, and you are recovering from shin splints. As shin splints are microtears in your shin bones and the connecting muscle tissue that occur from overuse, rest is naturally part of your recovery. However, shin splints also happen because you are running on hard surfaces.
Concrete and asphalt are not very forgiving, and while running on trails is great, you may not have time to dedicate to going out to trail run. Instead, a treadmill allows you to workout while offering you superior cushioning to protect your body as you recover and exercise.
Choose The Right Treadmill
Some physical therapists and athletic trainers will have anti-gravity treadmills to help reduce the load of your body to help you recover and exercise. However, since it isn't likely that you can get ahold of one of those treadmills, you should definitely look for one that comes with superior cushioning built into the deck. And when it comes to cushioning, no one beats NordicTrack treadmills.
There are different levels of cushioning—some of which are adjustable—on the NordicTrack treadmill series. The treadmill series with the highest level of cushioning is the Incline Trainer treadmills. If you have had a foot injury or one that is highly sensitive to hard impacts, then you may want to opt for the best cushioning possible.
Along with the cushioning on the treadmill, you will want one that comes with plenty of options for speed, incline, and exercise programs. Luckily, you get all that with NordicTrack treadmills.
Standard on most of their T series treadmills, they have a speed range of 0.5 to 12 MPH and an incline range of 0% to 12%. On the Commercial series treadmills, there is a speed range of 0.5 to 12 MPH and an incline range of -3% to 15%. Again, the standout series is the Incline Trainer treadmill series, which has a speed range of 0.5 to 12 MPH and an incline range of -6% to 40%, giving you plenty to work with as you recover.
You also have iFit Coach free for a year when you purchase a new NordicTrack treadmill. With this interactive personal training program, you have access to thousands of different workout programs that can help with your recovery.
Find Your New Normal
After an injury, it is a mistake to try to carry on like you did before the injury happened. By trying to do so, you are far more likely to slow your recovery process and potentially re-injure yourself.
Rather than trying to jump right back into your old routine, take about a week to find your new normal. Much like when you first started working out, it took a bit of time to determine what your baseline fitness was.
Depending on the severity of your injury, a week may not be necessary. However, if your injury included a bone fracture or muscle tear, then you should scale back your workouts to a third of your previous effort and work up from there.
Listen To Your Body's Signals
As you take your workouts slowly and rebuild your fitness, it is essential that you listen to your body's signals.
For instance, let's say that you are recovering from a stress fracture in your right foot, and using your treadmill and on mile two of three when your previously injured foot starts to ache. Many runners would be tempted to push through the pain, and if you hadn't been in recovery, it wouldn't be a bad idea.
There are a lot of aches and pain associated with any sport that you enjoy, and a certain amount of disregard is required. However, if you are recovering from an injury, and the recovering area starts to hurt, take that as a sign that you need to back down.
You can try and drop your running speed down to a brisk walk and see if that helps. However, if it does not, you would need to stop your workout and rest. While it can be frustrating to have to end exercising early, it is far worse to re-injury yourself and be restricted from exercising for even longer. So, be sure to listen to what your body has to say about your workouts.
Keep Medical Professionals In The Loop
As you recover and push to regain your fitness, it is best if you keep your medical professionals in the loop, from your primary care physician to the physical therapist you work with.
Depending on the severity of your injury, you may not have to visit with a medical professional often. But if you do need to go in for a checkup, it can help your doctor assess your progress if you update them on how your recovery treadmill workouts are going.
By doing these things, you should be able to utilize your treadmill to support your injury recovery and prevent any significant decay in your overall fitness level.