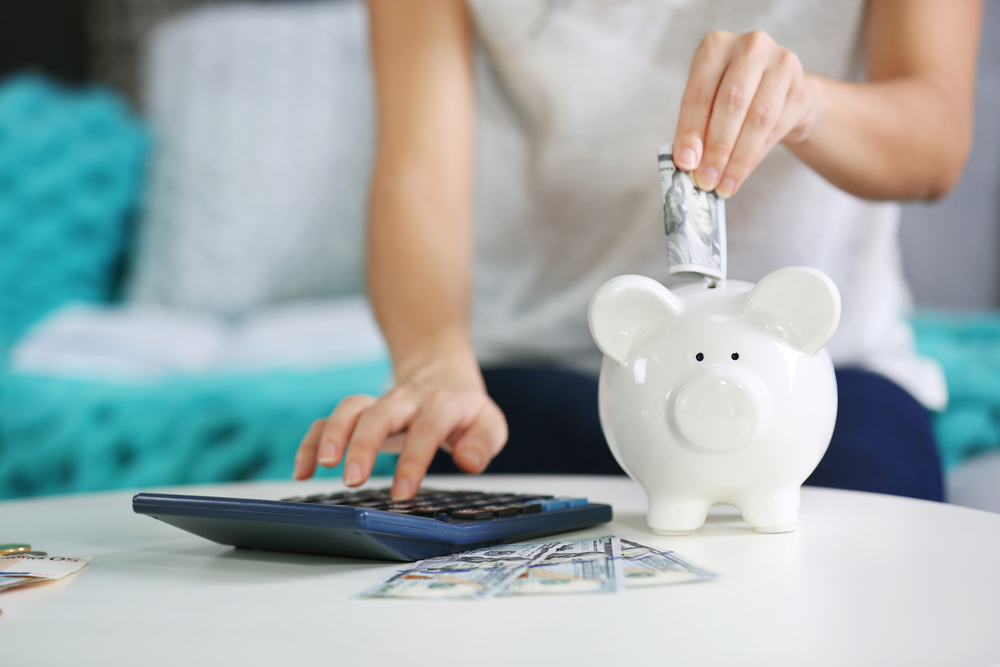 Your health and fitness is a worthwhile investment—after, your body is the only one you'll ever have so it's best to take care of it. But it is natural to want to save on NordicTrack's top-notch fitness equipment, even when you know it will help you reach your health and fitness goals.
Well, you're in luck! With our NordicTrack promo coupons, you can save money on the NordicTrack machine of your dream.
New In 2019 Big Ticket NordicTrack Equipment
If you haven't had a chance to check the NordicTrack website lately, you may be surprised by the exciting new equipment which is being unveiled. One of the most exciting new machines is the NordicTrack Commercial X32i Incline Trainer.
Currently priced at $4,299, this incline trainer is what you want if you are ready to commit to your health and fitness goals this year. With a stunning 32" high-definition touchscreen, incline range of -6% to 40%, and free year access to iFit Coach's excellent training programs makes this piece of cardio equipment a great investment in your future. You can even use it as a manual treadmill, thanks to the addition of sled grips and a push bar.
Other new additions to the NordicTrack equipment line are:
The T-series treadmills, which will be replacing the C-series treadmill line with their upgraded features.
NordicTrack Incline Trainers are shifting to commercial builds, rather than residential, adding even higher build quality.
Added to the Commercial Studio bike series is the Commercial S15i Studio Cycle.
For avid cross trainers, the Fusion series has been added to with the inclusion of the Fusion LT, which can be mounted to your wall to save space!
How To Use Our NordicTrack Promo Codes To Save
So, if you would like to add one of these larger NordicTrack purchases to your home, you can use one of our NordicTrack promo codes to help you save when you go to buy. All you really have to do when you go to buy one of the more expensive pieces from NordicTrack is click on the promo coupon which says "Takes $60 off any purchase of $1,999 or more" which will take you to NordicTrack.
From there, say you were to purchase the Commercial X32i. After you add it to your basket and go to check out, your cart summary should look like this: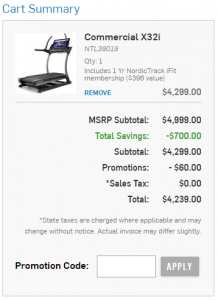 On the line labeled "Promotions" you can see that our coupon code has been correctly applied to your purchase to help you save!
Save On NordicTrack Online
There is one catch—our coupon codes only work online on the official NordicTrack website. So, once our coupons redirect you to NordicTrack, make sure to do your shopping there to reap the savings.