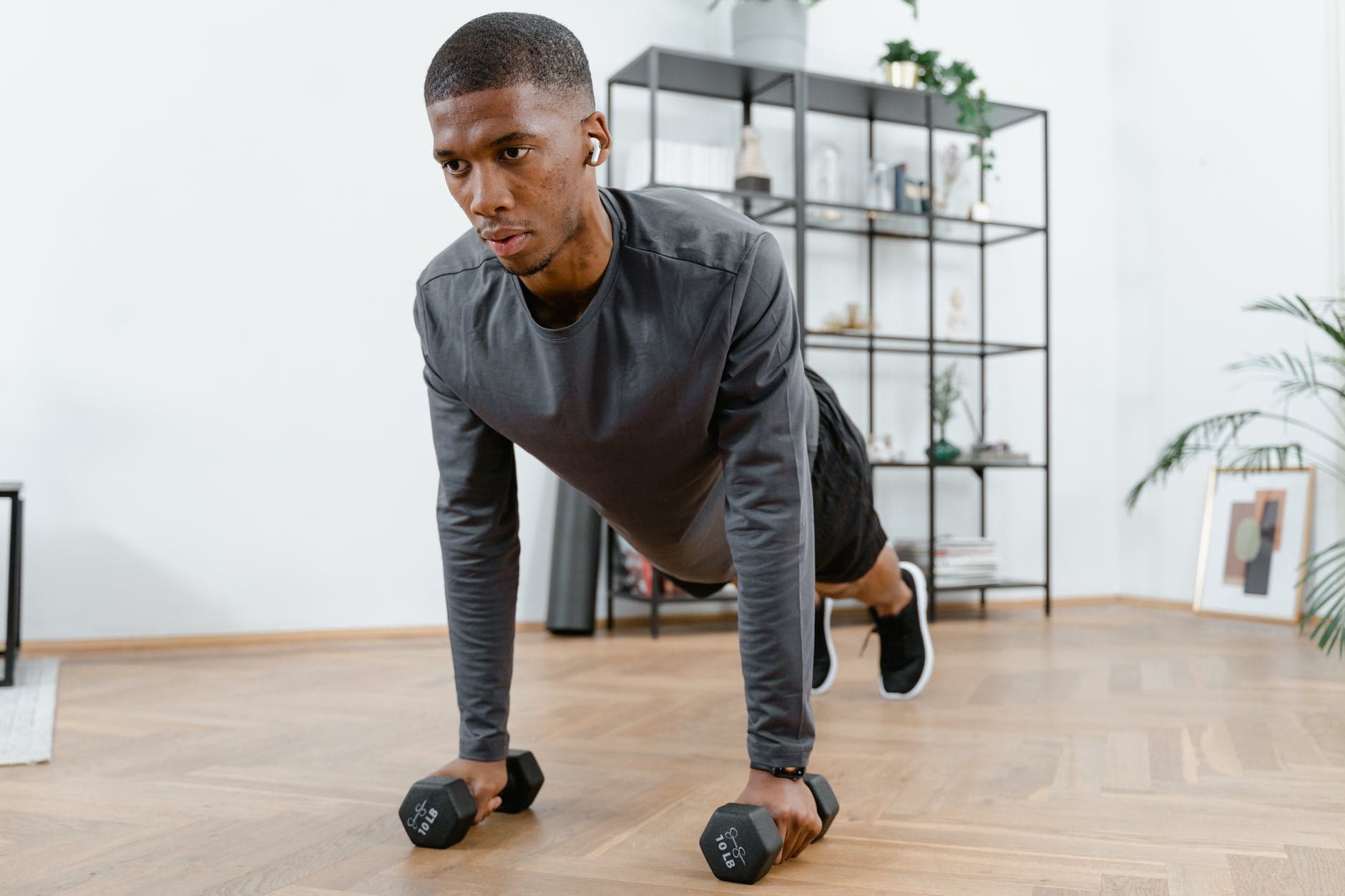 You don't need to go to the gym to get a complete workout. You can do so right at home with just a few pieces of equipment. Resistance bands and dumbbells are two of the most versatile tools you can use, and they can help you achieve all of your fitness goals.
Whether you are just starting or an experienced exerciser, read on for some great tips! This blog post will discuss how to use resistance bands and dumbbells for a complete home workout. We'll also provide recommendations on choosing the right equipment.
What is Considered a "Complete" Workout?
A well-rounded weekly workout routine should include exercises that target all of the major muscle groups in your body. This consists of the chest, back, shoulders, arms, abs, and legs. By targeting all of these areas, you'll not only improve your overall fitness level but also reduce your risk of injury.
Typically, it's best to alternate between major muscle groups throughout the week to give each area time to recover between workouts. Examples include doing arms one day and legs another (although some overlap is standard too).
The Components of a Weekly Workout Plan
There is no one perfect workout that you should do every day. Instead, it's essential to include a balance strength training, cardiovascular exercise, and stretching in your routine. Strength training helps to build muscle, cardiovascular exercise improves your heart health, and flexibility training keeps your body limber and reduces the risk of injuries. And there are a ton of ways to achieve these, sometimes even all at once!
How Can Resistance Bands & Dumbbells Help?
Both resistance bands and dumbbells can help you achieve a complete workout by providing resistance against which you can perform exercises. This resistance will help you build muscle and get stronger over time, which in turn improves your overall fitness level. If you are doing high repetition moves with little rest in between, you can also turn your strength workout into a cardio one too.
Choosing Resistance Bands and Dumbbells for Home Workouts
Since resistance bands come in various strengths, firstly, you will need to choose the right band. Since they are low cost, typically, it's best to have a few different strengths that you can alternate depending on the exercise- ranging from low to high resistance.
As far as dumbbells go, if you are just starting, it's best to go with a set with a weight range of about five to fifteen pounds. This will allow you to do most exercises comfortably and safely. As you get stronger, you can always add more weight or change to a heavier set of dumbbells. If you know you need more weight for home, you can buy an entire set or find specialized dumbbells that can be adjusted to exactly what you need.
What Exercises You Need
Below is a list of options you can do at home to get you started with a full-body workout. If you're not sure what one is, just Google it!
Chest: bench press, incline bench press, pec fly, weighted push-ups
Back: lat pulldown, seated row, bent over row, row fly
Shoulders: side raises, front raises, shoulder extension, external rotation, internal rotation
Arms: tricep extensions, bicep curls
Legs: squats, sidestepping, lunges, hip abduction, hip adduction
Ankles: calf raises, eversion, inversion, dorsiflexion, single-leg balance
Core: planks, bridges, bird dogs, plank reaches, plank rotation, seated twists
Additionally, you can add a little weight or resistance to your favorite workouts, such as a HIIT workout, to up the effort and sweat factor.
A Complete Workout Anywhere
Working out at home has so many advantages regarding budget and flexibility. Now that you know how to use resistance bands and dumbbells for a complete home workout, it's time to get started. With these two pieces of equipment, you'll be able to exercise practically anywhere at any time.