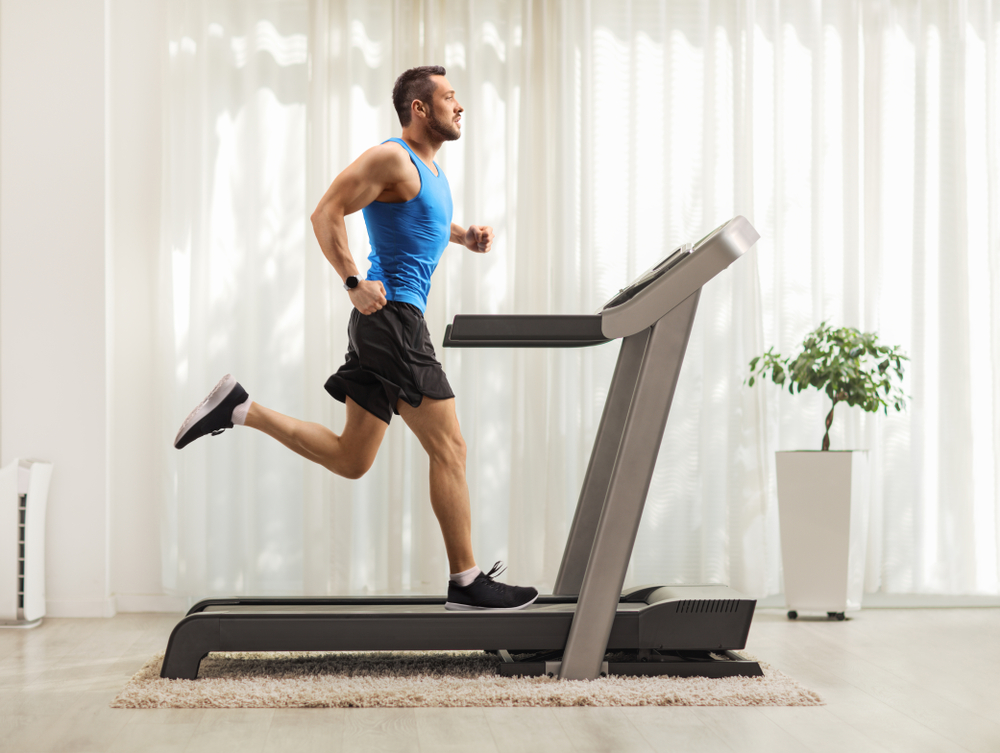 When it comes to breaking down the difference between incline trainers and treadmills, there is one obvious point to note – and that is the fact that incline trainers have a much greater incline range than a regular treadmill. Walking or running on a higher incline is going to have the advantage of a higher calorie burn, while a treadmill will offer simplicity and will tend to be a bit nicer to the wallet than an incline trainer. Whichever one you're leaning towards, there are pros and cons of each – so, with that being said, let's compare two different machines and you can decide which is best for you and your goals!
Pros And Cons Of Incline Treadmills
For this example, we will be looking a the NordicTrack X22i incline treadmill. This NordicTrack incline trainer has all you could want in a full deluxe package – not only are there over 16,000 iFit workouts to choose from on the interactive screen, but you can pick and choose from workouts like endurance training, speed work, and strengthening, just to name a few. This incline trainer also has access to Google Maps, so you can run as far as you want over all the different parts of the world. One of the biggest perks to this incline trainer is just that, though, the incline. With controls that reach up to 40% and speeds that go up to 12 mph, you won't be lacking for any hills with this trainer!
There is a decline option available as well, giving you the ability to train similarly to downhill running at a 6% grade. On the flip side, there is a paid membership to iFit in order to use all the fun features of the incline trainer, and there is a weight limit of 300 pounds – so if you're toeing the line there, you might notice it's a bit wobbly. Storage can be an issue with the incline trainer too, so you'll want to put it somewhere that won't be in your way in day to day living.
Pros And Cons Of Regular Treadmills
For this example, we will be looking at the NordicTrack Commercial 1750. The NordicTrack Commercial treadmill also has an interactive touchscreen, giving users the ability to access trainers and stream over 16,000 workouts to burn fat and tone muscles. Stat tracking is imperative for performance, and this treadmill does just that as part of it's membership perks. So why is this a top-rated treadmill? The incline doesn't go nearly as high as the NordicTrack X22i incline trainer – only reaching up to 15% incline, with no decline ability. However, speeds reach up to 12 mph, and runners can choose between running on a cushioned belt that is less impactful on joints, or turning off the cushion so that you can mimic running out on the road if needed.
There is a decline option that allows your to simulate going downhill at a 3% grade. If you're looking for a machine to log some high-quality miles, then this reliable treadmill has everything you need. The NordicTrack Commercial 1750 can also be used by walkers and runners alike, adapting to anyone in your family that wants a bit of exercise. Saving space is another bonus of this treadmill. This is a folding treadmill with hydraulic lifts help to raise the deck off the floor when not in use, so you've got more floor availability if needed!
Which Treadmill Style Is Best?
Both the incline trainer and treadmill have their pros and cons, and they're both highly reliable pieces of equipment that will allow you to track your miles, stay engaged, and achieve fabulous workouts. If you're looking for a bit more of a caloric burn and hill work, the incline trainer is your go-to…and if you're looking for the simplicity of logging your miles without all the incline, the treadmill is the way to go. Review your goals and decide which is best for you and your physical needs!