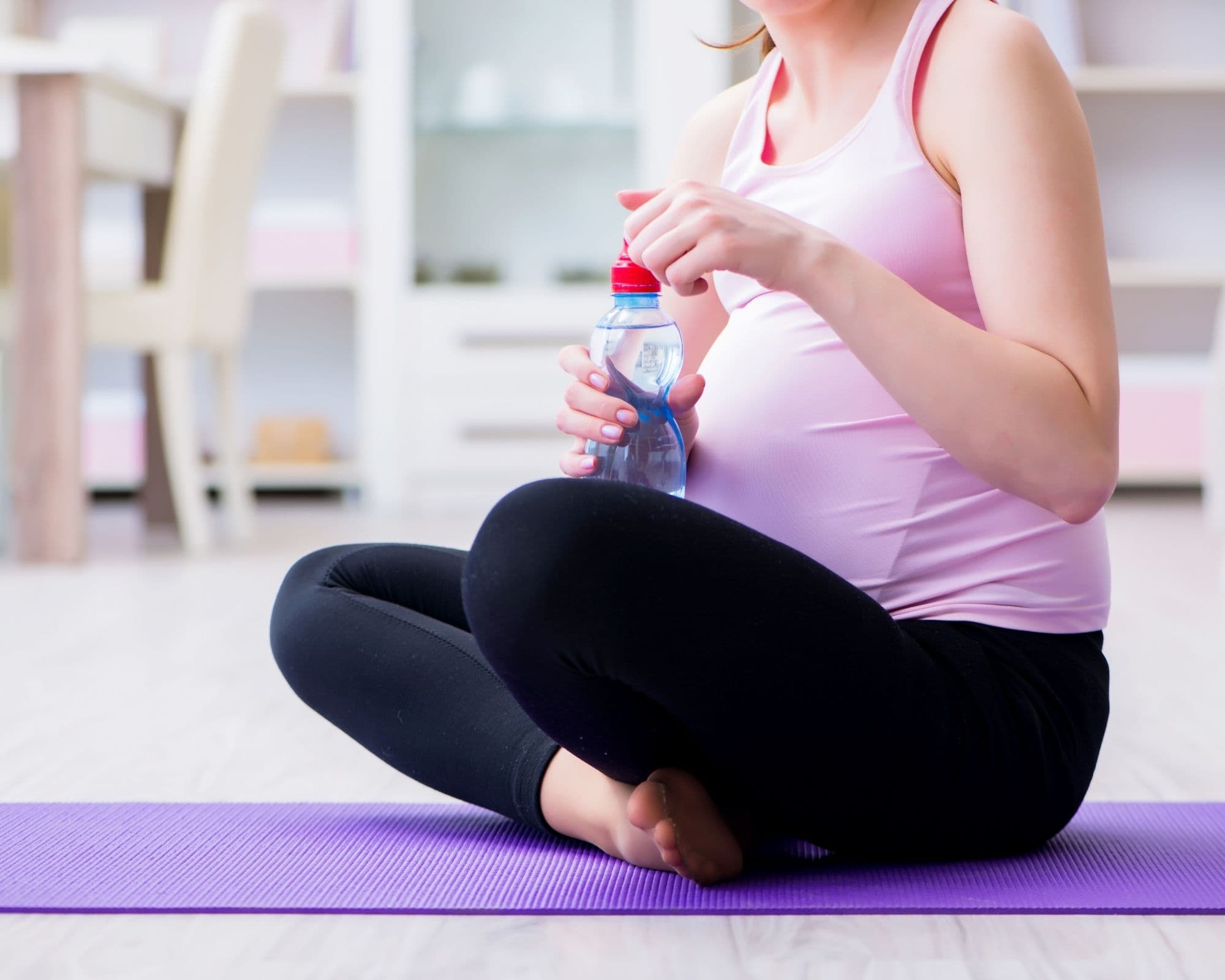 Pregnant women often have many questions about what they can and cannot do during pregnancy. This is especially true when it comes to exercise. Many women wonder if using cardio machines can be harmful to their babies. The short answer? No, in fact, it can be a great way to stay healthy during pregnancy!
In this blog post, we will explore the safety of cardio machines for pregnant women. Plus, provide tips on how to stay safe while working out during such a vulnerable and magical time.
What Exercise is Safe During Pregnancy?
The American College of Obstetricians and Gynecologists (ACOG) recommends that pregnant women get at least 150 minutes of moderate-intensity aerobic activity every week. This can include cardio machines, like the treadmill or elliptical, and other exercises such as swimming, walking, and even lifting weights. However, if you have never worked out before pregnancy, it is best to consult with your doctor before starting any new exercise routine.
That said, there are a few exercises that pregnant women should generally avoid. These include high-impact activities like running and jumping and activities that could result in a fall, such as horseback riding or skiing. It is also important to avoid contact sports, like soccer and basketball.
When to Avoid Exercise During Pregnancy
While exercise is generally safe throughout pregnancy, a few health-related issues will require abstaining or modifying any exercise program. These include:
Preeclampsia. High blood pressure and protein in the urine after 20 weeks of pregnancy.
Vaginal bleeding. Any amount of vaginal bleeding should be reported to your health care provider.
Placenta issues. Such as placenta previa (where it covers the cervix and inhibits normal delivery).
Risk of premature labor and delivery. Any labor that begins before 37 weeks gestation puts you and your baby at risk.

There are also some general guidelines to follow when working out during pregnancy. For example, you should always listen to your body and stop exercising if you feel lightheaded, have pain in your chest or abdomen, or have trouble breathing.
Tips for Exercising Safely
In general, it is best not to exceed your pre-pregnancy fitness level and routine. If you are pregnant and decide to use a cardio machine (at home or the gym) to get in your weekly exercise, here are some tips for staying safe:
Start slowly. If this is your first time using a cardio machine during pregnancy, start with a few minutes at a low intensity. As your body gets used to the activity, you can increase the duration and intensity.
Stay hydrated. Drink plenty of water before, during, and after your workout.
Avoid overheating. Pregnant women are more susceptible to heat-related illnesses, so staying cool while working out is essential. Be sure to drink plenty of fluids and take breaks if you feel too warm.
Use proper form. Make sure you are using the correct form when working out. Avoid bouncing or jerking motions, which can be both dangerous and injury-inducing for you and your baby.
Monitor your heart rate. Keep an eye on your heart rate to ensure you are not working too hard. If you start to feel lightheaded or short of breath, stop exercising and cool down.
Stay tuned in to your body. If anything feels off or you are concerned about falling due to balance issues, it's best to stop or modify that exercise to stay safe.
Incorporate pregnancy-safe stretching after your workout. This will help you cool down, avoid potential injuries, and simply feel great.
Staying Healthy While Baby Grows
Cardio machines are a great way for pregnant women to get in their daily exercise. Regular exercise has many tremendous benefits, such as labor preparation, optimizing weight gain, and pain management. Just be sure to start slowly, stay hydrated, and be kind to your body. If you have any concerns, always consult with your doctor.