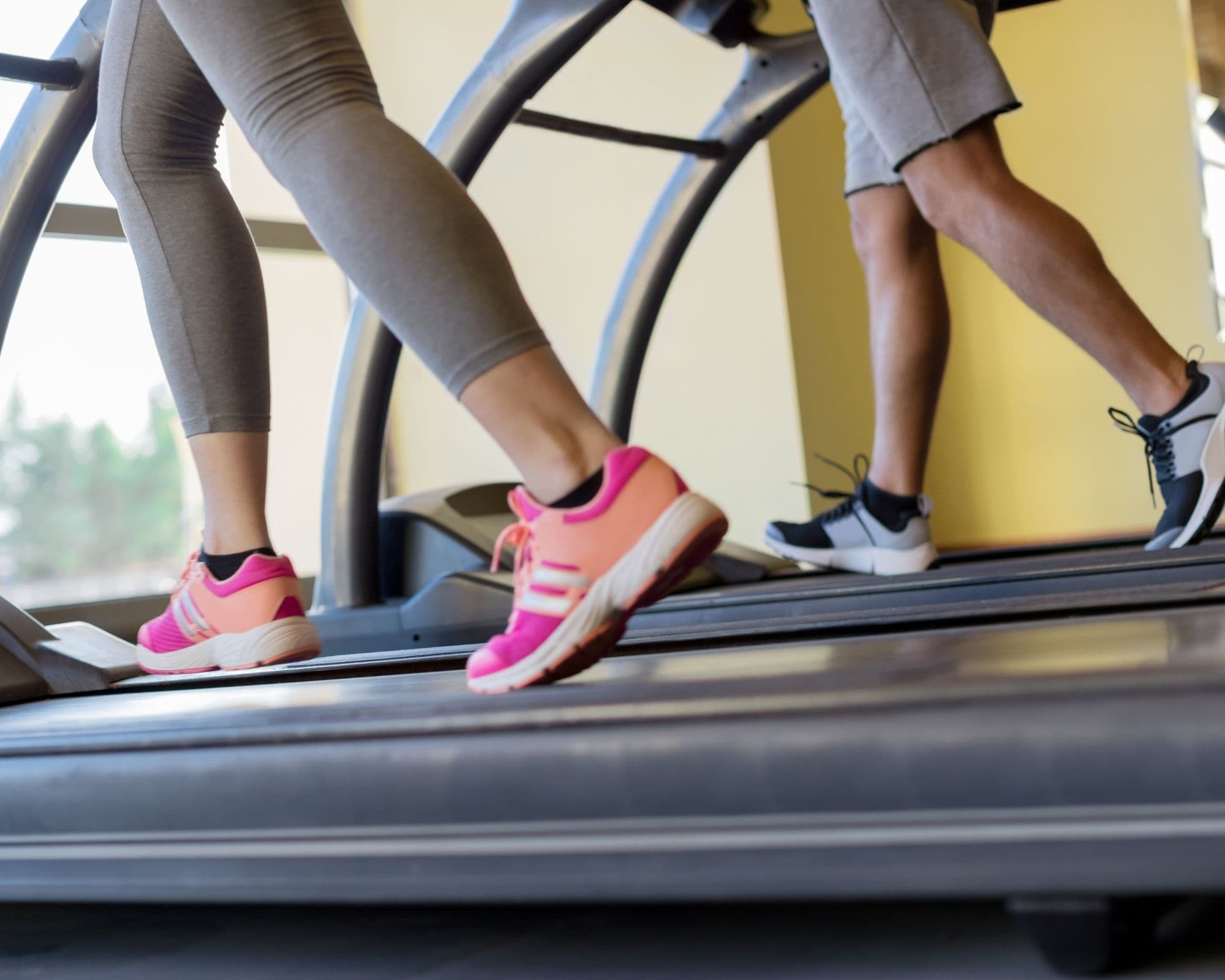 Both NordicTrack and Sole treadmill brands are well known for being industry leaders in reliable home workout and commercial equipment. For medium to heavy duty treadmills, there are two models that stand out from each of these brands: the NordicTrack 1750 and the Sole F85.
Which one is better? If you are in the market for purchasing a treadmill, this article will help you make a decision. We will dive into the details of each model to help you decide which one is best for you.
The NordicTrack 1750
The number of specifications that go into this treadmill model illustrate just how high quality this piece of equipment is for the right user. With a longer and wider running belt, the Nordictrack 1750 is great for runners, particularly taller ones. Some of it's top rated specs include an interactive 14 inch HD touchscreen that allows access to iFit and a decline setting that allows for downhill training. In fact, not many treadmills offer a decline making this option a huge advantage.
Other details to consider include the following:
Weight capacity: 300 lbs
Price: $1800+ (For the best price- use this coupon.)
Foldable (with easy fold technology)
Max speed 12 mph, 0-15% incline, 0-3% decline
Adjustable incline
Bluetooth enabled with built in speakers
Water bottle holder
Heart rate monitor
2 fans
Belt cushion technology to reduce impact
50 built in workout programs
Access to 1 free month of iFit with purchase
A commercial model that can be purchased for home
10 year motor warranty
The Sole F85
Designed specifically for working out at home, the sole F85 has a lot to offer its users as well. While it doesn't come with as many bells and whistles as the NordicTrack, it has great perks like a lifetime motor warranty and higher weight capacity. It is also ideal for taller users due to its longer and broader treadmill belt.
Additional details that this model offers include:
Weight capacity: 310 to 400 lbs
Price: $2,000+
Max speed 12 mph, 0-15% incline
Two cooling fans
Heart rate monitor
Bluetooth enabled with built-in speakers
Water bottle holder
Ten built-in workout programs
10 inch LCD screen
Foldable (easy fold technology)
Belt cushion technology for reducing joint impact
Comparing the Two Models: Which is Best?
When reviewing all the specs, it's easy to see that both models have a lot of the same high-quality advantages. However, as you start looking at all the pros that come with the Nordictrack 1750, it comes out as the ultimate winner.
Not only is it offered at a lower price point, but it also offers access to award-winning interactive programs that can boost your workout motivation for months (even years!) to come. The only reason that the Sole F85 might be a better option is if you want access to the amazing lifetime motor warranty or higher weight capacity. Overall, it's hard to go wrong with the NordicTrack 1750 when it offers iFit and decline options that make this piece of equipment more versatile for your workout needs.
Working Toward Your Health Goals
There is no absolute answer to which treadmill is right for you. The most significant deciding factor should be choosing the model that you feel comfortable with, which will keep you on track when working toward your fitness goals. For most people, that'll probably mean going with the trusted NordicTrack brand. Regardless of what you choose, it's most important to stay consistent, and you will crush your workout goals in no time.