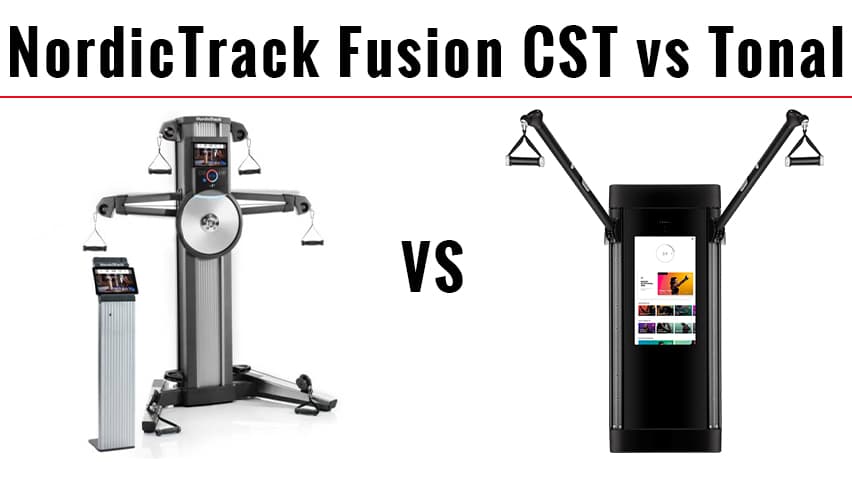 Many people are looking to incorporate strength training into their everyday routines. After all, not only does it help build and tone muscle, but strength training also helps increase metabolism, improve flexibility within joints, and strengthen bones. However, if we picture strength training, we typically think of a big gym full of weights, everything from barbells and dumbbells to kettlebells and medicine balls.
Even if you had the space and budget to utilize these pieces of equipment in your home, it could still be challenging to get every weight that you need for strengthening different body parts (i.e. you'd want more weight/resistance for your lower body, while your upper body will most likely be lighter weights). With that being the case, you'd end up with lots of different dumbbells and other pieces of strength training equipment laying around your house.
Thankfully, there's more practical solutions – and that's a home workout system that takes up a small footprint and is done digitally, with no dumbbell in sight! We're going to compare and contrast the NordicTrack Fusion CST and the Tonal, both of which are perfect for strengthening both lower and upper body – all with one machine.
Similarities Between Tonal & The NordicTrack Fusion CST
Both the Fusion CST and the Tonal are programmed for digital workouts; meaning that you can get a good sweat in, and not ever step foot out of your own house! These workouts can be done with or without a trainer, which you can find through iFit on the Fusion CST, or chosen through one of the hundreds of directed workouts on the Tonal. Resistance controls on both machines don't require any work from you to adjust; on the Fusion CST, the resistance can be automatically adjusted if needed, and the Tonal can sense if you're having difficulty with the weight that's set, so it can adjust automatically for you as well. Both machines have interactive touchscreens, with the Tonal measuring at 24" and the Fusion CST coming in at 10".
Differences Between The Home Workout Machines
The positioning of these machines in your home can make a difference as to which one would work better for you; the Tonal can be easily mounted on the wall (similar to a flatscreen TV), and the Fusion CST takes up a bit more space with its legs on the floor (although it is freestanding). Equipment-wise, you're able to add on accessories with the purchase of the Tonal – items like a rope, smart bar, bench, smart handles, etc., while some of those items are already included with the Fusion CST, such as squat pulleys and ankle straps.
Pros and Cons of Digital Machines
Although there are certainly benefits to utilizing machines like this outside of a typical gym setting, there can be some drawbacks as well. For one, form comes to mind. Having proper form is key in lifting properly and reducing your risk for injury, and it can be more difficult to lift correctly without a trainer front and center helping you out with the technique. The Tonal does have sensors that allow it to guide you on the proper form and range of motion of the movements, which can be helpful if you need a reminder on technique. Tracking progress is another factor to consider, which can be done with both machines. The Fusion CST and the Tonal are both efficient and effective machines for strengthening and toning the body, and even more so if you're short on space and time to get to the gym.
Just remember that a machine can't take the place of an actual human, so if you're needing help or having questions about form and technique, check in with your local fitness specialists so they can get you on track to meeting your goals!