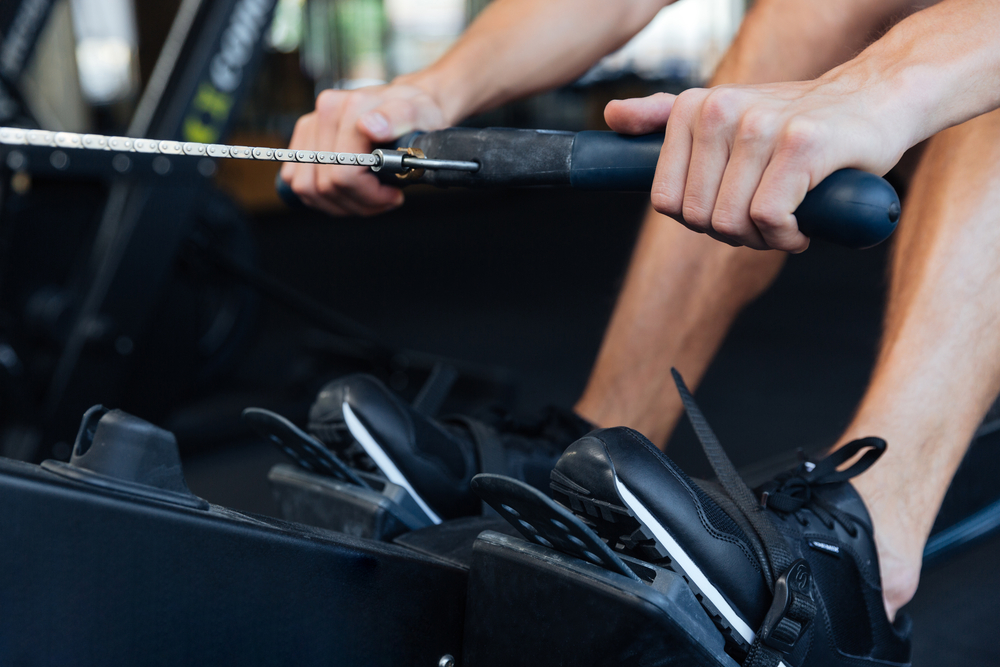 In the wake of at-home fitness equipment, the latest rowing machines models have taken the market by storm. Rowing has always been an excellent exercise with outstanding benefits like a whole-body low impact workout and unique back strengthening experience.
Rowing machines have always been available at local gyms, but now you can have a high-quality machine in your own home. If you are considering purchasing a rowing machine for your home workouts, this article will review two of the top choices available on the market.
The Birth of Smart Rowers
One of the most drastic changes in available home rowers in the past few years is the emergence of "smart rowers." With interactive workout experiences being the new norm for home workout equipment like treadmills and stationary bikes, it was only a matter of time before this technology was applied to a rowing machine.
Smart row machines come with interactive programs on a mounted HD screen designed to keep you fully engaged in your workouts, competing with other rowers, or even getting personalized training advice.
Some of the top reviewed rowing machines on the market include the Hydro Row, Ergatta, NordicTrack Rower, and Concept2 Model D. They all have their unique designs, benefits, and drawbacks. Today, we will dive into a comparison of two of the top-rated row machines on the market: the Ergatta and the NordicTrack Rower.
The Ergatta Rowing Machine Stats
First, let's review all the basic details of the Ergatta rowing machine. It comes with a price tag of $2,199 for the device (with the option of payments for around $100 a month). A purchase even comes with a free 30-day return if you are not satisfied, thankfully with return shipping at no cost to you. As far as a warranty goes, it comes with five years for the frame, two years on parts, and one year on the tablet itself.
What sets the Ergatta apart from all of its competitors is the form of resistance it uses: water. This makes for a smooth and natural feeling resistance that serious rowers love. Plus, it has a nice aesthetic look too.
Additionally, the 17.5" HD screen provides a one-of-a-kind competitive experience at $29/mo (or $290 per year). The program's focus is on providing some serious motivation by racing others in an immersive experience. The strategy behind the Ergatta training program is centered around creating a competitive "gaming" style workout.
The NordicTrack Rower Stats
Now it's time for all the NordicTrack Rower details. This machine is about $500 cheaper than the Ergatta, coming in at $1,599 with free shipping and a free 30 days of an iFit membership (or as low as $133 per month for 12 months). Additionally, NordicTrack offers the best warranty on the market with ten years on the frame, two years on parts, and one year on labor.
While the NordicTrack uses more basic controlled resistance levels, it is set apart from other options with its unique interactive experience. An iFit membership is free for the first 30 days (with purchase) and then $396 per year after that.
It offers live workouts, group events, and you can even get personalized recommendations for your rowing workouts. For this reason and the price point, this is what truly makes the NordicTrack Rower the best all-in-one option on the home fitness market (plus, you can get an even more significant discount with a NordicTrack promo code).
Which Rower is Right for Me?
If you are a serious rower that wants a water resistance experience and loves gaming-inspired competition, the Ergatta is a no-brainer. On the other hand, if you want the best online workouts on the market (not just rowing!) and access to personalized training, the Nordictrack is for you.
Ultimately, it all comes down to your budget and preferences. Simply choose the option that will keep you moving toward your fitness goals with consistency and clarity.
Take Your Fitness Goals to the Next Level
Whether you are a seasoned rowing veteran or just getting started, both of the row machine options reviewed above are great considerations. Either piece of equipment can elevate your workout experience and help you feel your absolute best, no matter what your fitness goals are at the moment.
Our top recommendation is the NordicTrack Rower for the best all-around features at a more affordable price point if you are still on the fence. With the right motivation, a row machine can be pivotal in your fitness journey.