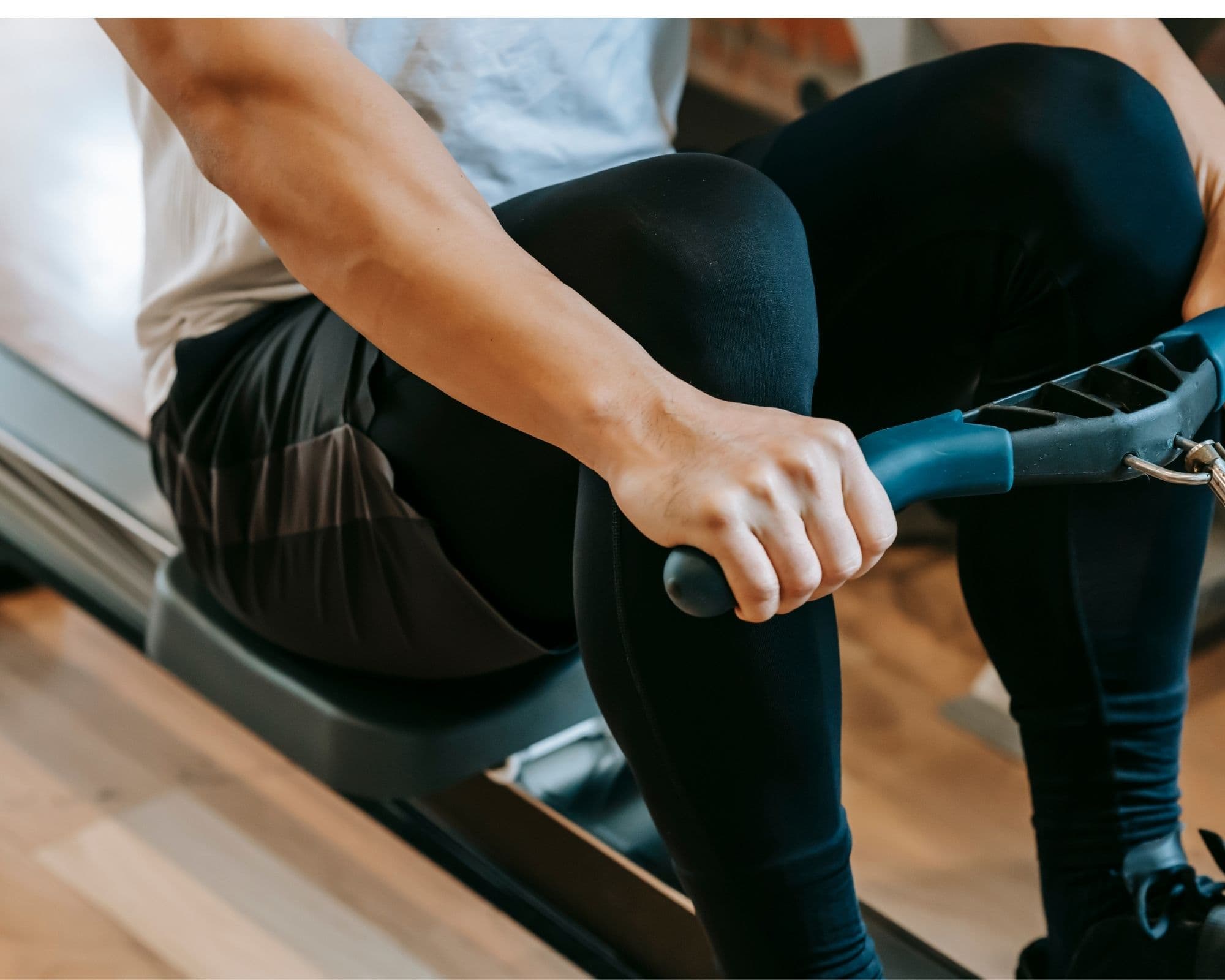 Rowing is a great exercise option and has grown in popularity over the years, especially since it's low impact and strengthens the back and core uniquely when compared to more traditional machines like a treadmill. Being able to row in the comfort of your own home is pretty awesome too.
The NordicTrack Rower and the Aviron Rower are two popular rowing machines you might be interested in. They both have their unique features that set them apart, but they also share some similarities. Which one is right for you? Keep reading to find out!
What the NordicTrack Rower Has to Offer
The NordicTrack rowers (three different models) provide a more realistic rowing experience thanks to their patented, oversized foot pedals and multi-function monitor that tracks speed, distance, time, strokes per minute, and calories burned. They also feature easily adjustable footplates. Each model features an HD screen that allows you to connect to the iFit platform to stream live and recorded workouts with world-class instructors. Plus, its space-saving design allows you to store it vertically when it's not in use.
What the Aviron Rower Has to Offer
Both Aviron rowers on the market are designed to be lightweight and efficient. Aviron designed these workout machines with one goal in mind: to make working out as fun as possible with "game-like" experiences on a high-quality HD screen. The Aviron offers tons of workout options that go above and beyond any other machine on the market, including choosing fun destinations, games, challenges, and even strength workouts.
Comparing NordicTrack vs Aviron
Both models offer a unique resistance experience that helps give you a smooth workout. Plus, they both provide an outstanding warranty with ten years on the frame and two years on parts. So how do you choose? Let's review the differences that set them apart to help you decide.
Budget: $2,000+ for Aviron and $1,000 to $1600 for the NordicTrack models.
Materials: The Aviron is built with durable yet lightweight material.
Space: If you are concerned about space, NordicTrack offers the best solution with its vertical folding mechanism to keep it out of the way when it's not in use.
Preference for the type of workouts: If you tend to get bored and unmotivated quickly, the Aviron experience is for you- providing a new level of competition, fun, and excitement. However, if you want a more traditional studio rowing experience and access to various other workouts on your off days, consider NordicTrack and the iFit platform.
Which is Best for You?
The NordicTrack Rower has a lot to offer for anyone with a strict budget, small space, or love for a traditional workout experience. Plus, the brand is a trusted one that you can expect excellence from. On the other hand, Aviron offers a high-quality build with a fun new approach for getting and staying fit. Which one is best for you will depend on which of these features appeal most to you and your priorities when it comes to having a row machine at home.
Picking the Right Machine for You
We don't have all the answers for you when choosing equipment since we all have different preferences. Perhaps the most crucial factor in selecting the rowing machine you will actually use.
Of course, a row machine that sits in the corner collecting dust will do you and your health no good at all. If you take some time to sit down and figure out which rower will genuinely keep you motivated and inspired to work out each day- then you will have your answer!