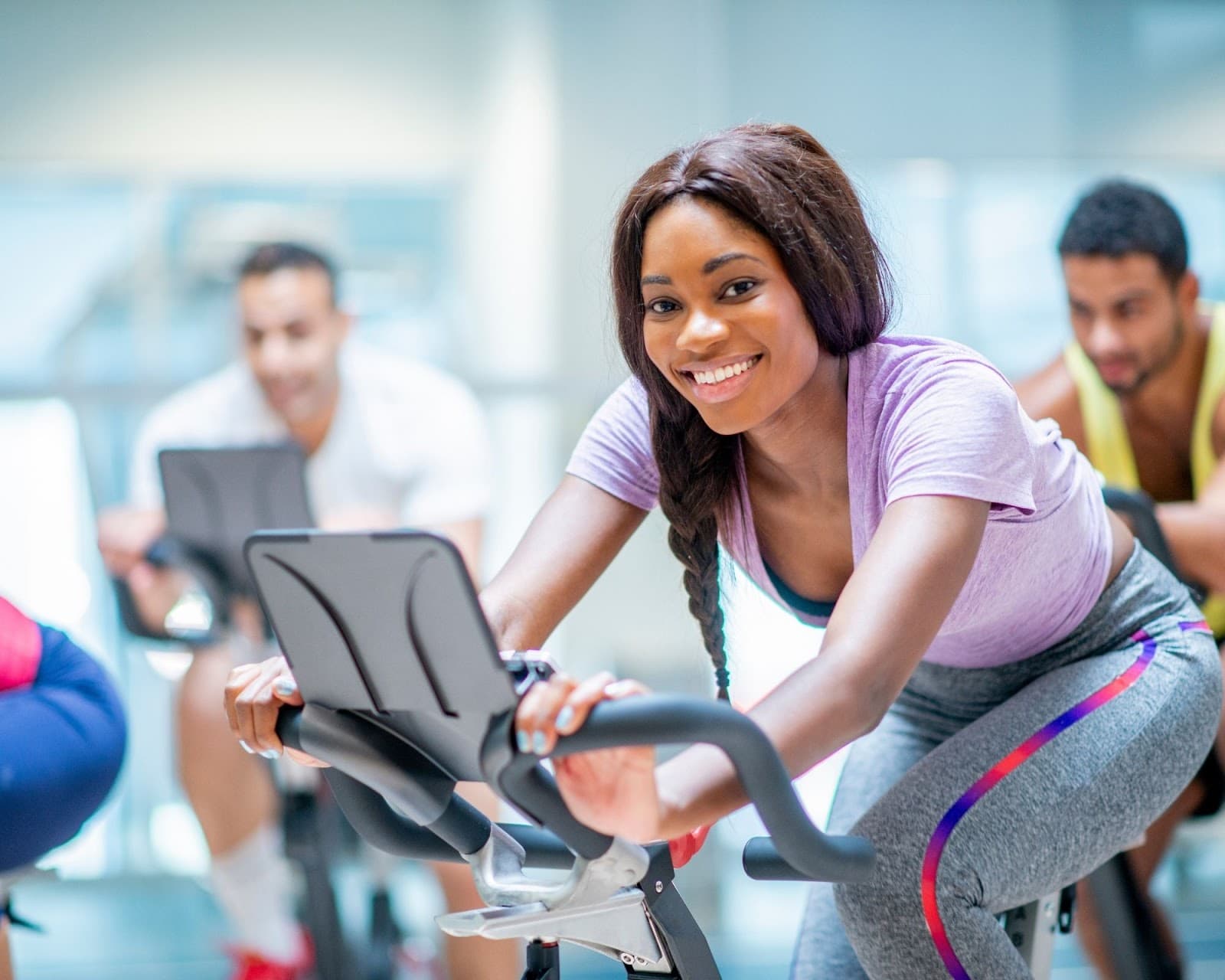 Exercise bikes have made leaps and bounds in the past decade in the way they can bring an interactive experience to your own living room. If you are considering purchasing a stationary bike for home workouts, two of the top models on the market include the NordicTrack S22i and the Schwinn iC4.
These bikes both come from reputable companies and can offer great benefits for your workout routine. Today, we will compare the two so you can decide which one might be right for you in your fitness journey.
The Specs
Let's dive into a quick review of what each exercise bike has to offer. Take note of which specifications fit your needs and catch your attention to help you determine which bike is better for you.
Magnetic resistance
24 levels of easily adjustable resistance (digital)
LIVE instant resistance control when using iFit
Has the capacity to incline (up to 20%) and decline (up to 10%) to modulate hills
Has an inertia enhanced flywheel
Maximum 350 lb weight capacity
22" HD Touchscreen that rotates to allow use with workouts off the bike
Access to iFit Family Memberships for 30 days – then it's $39/month after that
Prices starting at $1,899 (including delivery and assembly)
OR $49 per month at 0% APR for 39 months
Schwinn ic4
Magnetic resistance
100 levels of quiet and easily adjustable resistance (manual knob)
40 lb flywheel
Maximum 330 lb weight capacity
Bluetooth heart rate armband included with purchase for live monitoring
Media/device holder
3 lb weights that are easy to reach for an integrative arm workout
USB charging station
Dual pedals (cage and clip ins)
LCD display
Sleek device holder
Access to the JRNY fitness app for 6 months- then $20/month
Compatible with the Peloton and Swift Apps (via your device)
Prices starting at $999 (extra for assembly)
OR $56 per month for 18 months
The Perks of the Nordictrack S22i
If you want a top-of-the-line bike that comes with everything you could ever need built-in for the best possible interactive experience, the Nordictrack bike is hands down your best choice. With access to live workouts, the ability to incline/decline, and real-time resistance adjustments, you can go on some pretty fantastic cycling adventures from your living room.
Nordictrack has pulled out all the stops for this bike while still coming in at a lower price than other top-of-the-line models on the market like the Peleton.
The Perks of the Schwinn ic4
Schwinn has done an excellent job of offering a bike that offers everything you could need at a more affordable price range. Plus, it has more versatility when it comes to using fitness apps and adjustments. You still have access to high-quality resistance adjustments, tracking, vitals monitoring, and more. Additionally, if you're also an avid outdoor biker, you might enjoy the ability to use your own clip-in shoes.
Choosing the Right Bike
Finding an exercise bike that fits your needs starts with figuring out your actual fitness goals. Most often, the two most significant factors that people use to determine which bike they'll purchase comes down to preference and budget.
As you look at all the specs and benefits of each bike, take note of which model gets you excited. While there is no right or wrong answer, choosing the bicycle that feels right to you is essential for the best possible outcomes. After all, staying motivated and inspired with your exercise equipment is crucial to keep it from becoming a dust collecting jacket holder in the corner of your home.