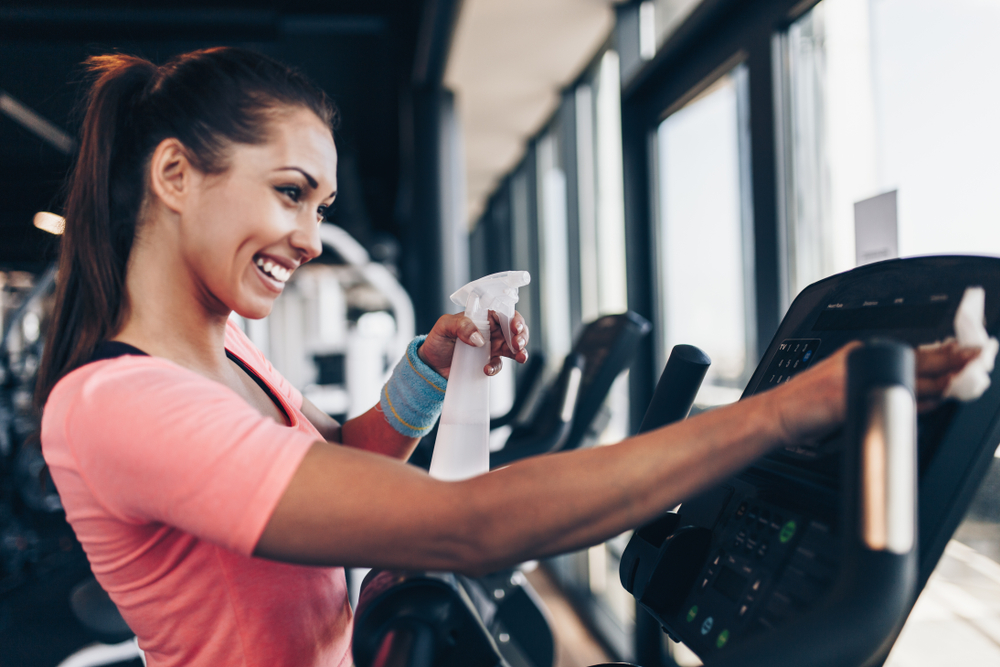 Your NordicTrack treadmill is an investment in your overall health and wellness. As it is a machine with various moving parts, there is a certain amount of maintenance you should do if you want to keep it in good order.
Lucky for you, NordicTrack Coupon is here with all the tips you need to maintain your NordicTrack treadmill!
How To Lubricate Your NordicTrack Treadmill
When it comes to modern NordicTrack treadmills, you are in luck. They are manufactured with a pre-lubricated belt and should not need you to lubricate them. Also, if you do think that your treadmill belt may need lubricant, NordicTrack recommends you contact them so that a technician can come out and perform your warranty-covered service.
So, if you have recently purchased a NordicTrack treadmill—using one of our promo codes to buy your treadmill also counts—you are in the clear when it comes to treadmill belt lubrication.
However, if you have an older NordicTrack treadmill that isn't covered by a warranty, you may need to lubricate your treadmill belt. If this circumstance applies to you, here are the steps you should follow to lubricate your NordicTrack treadmill belt.
Gather your supplies. You will need to loosen the treadmill belt, and it may take some work to find an Allen wrench key that will fit into the end of your treadmill. Also, do not use silicone lubricant on your treadmill belt! NordicTrack carries a lubricant kit, and that lubricant won't shred the treadmill belt like a silicone lube.
Loosen the treadmill belt. On the end of your treadmill, there should be two holes on either side of the treadmill belt. By inserting your tool into these holes, you should be able to loosen the treadmill belt. Try to keep count of how many turns you loosen the belt so that tightening it is easier once you're done.
Clean under the belt. With the belt loosened enough to reach under, take the opportunity to clean under it. By removing any dust or debris that may have gotten lodged underneath the belt, you can protect your treadmill belt from some wear and tear.
Add the lubricant under the treadmill belt. Once the surface below the belt is clean, you can add the lubricant under the belt. Apply the lubricant around the top quarter of the treadmill deck in a zig-zag shape and be sure to use the entire packet of the lubricant.
Tighten the treadmill belt. After you have finished with the lubricant, tighten the treadmill belt up again. Alternate sides when tightening to help create an even distribution of pressure.
Walk slowly on your treadmill. With this step, you will be accomplishing two things—checking the belt tightness and spreading the lubricant. If you feel any slipping or notice that your belt isn't aligned, stop and correct it. Be sure to walk slowly (1-2 MPH) and walk from side-to-side on the treadmill belt to help spread the lubricant.
By following these steps, you should be able to successfully lubricate your NordicTrack treadmill.
Basic NordicTrack Treadmill Maintenance
There is more to taking care of your NordicTrack treadmill than just lubricating the treadmill belt. We have broken down the maintenance you should be doing to help you keep your treadmill in good shape.
Daily Treadmill Care
Wipe down – Every time after you finish using your treadmill, you should be wiping down the console, arms, handles, and display. If it was a particularly tough workout, you may want to use a gentle disinfectant, though be careful not to short out your NordicTrack touchscreen with excessive cleaner.
Remove key – To ensure that no one accidentally turns on the treadmill, be sure to remove the safety key after use. Children are curious about everything, and it is safer to have no key available.
Be aware – As you exercise and are enjoying your workout entertainment, stay aware of how your treadmill feels. Is the belt hitching? Is there a snag or worn spot on the belt, or is there a rattling sound? By staying aware of your treadmill, you can catch issues before they become serious problems.
Weekly Treadmill Maintenance
Vacuum treadmill area – Dust and other debris can clog up your treadmill, particularly if you have pets like dogs and cats. So, you will want to vacuum around your treadmill and under it at least once a week—maybe more if one of your pets sheds frequently.
Check treadmill belt and deck – Give a quick once-over to the treadmill belt and deck to check for cracks in the deck, wear and tear on the belt or side rails, or any other issues. That way, you can catch issues early on.
Monthly Treadmill Tasks
Treadmill bolts – The constant jarring motion of running and walking on a treadmill can slowly loosen your treadmill bolts. So, once a month, go around and gently tighten the bolts to ensure none slip out.
Motor care – While you should not touch the motor itself, you can open up the case and vacuum out any debris and dust from inside the motor area to prevent clogging.
Check power cord – To prevent electrical issues, be sure to check the treadmill power cord for any fraying or issues with the outlet it is plugged into.
Long Term Treadmill Care Tips
Consider treadmill belt replacement – Depending on how much you use your treadmill, you may need to replace the treadmill belt every couple of years. If you notice fraying or worn areas on your treadmill belt, you can keep yourself safer by replacing the belt.
Lubricate treadmill belt – With the older NordicTrack treadmills—or those without a warranty—you may need to lubricate the treadmill belt once a year.
Bring A Low-Maintenance NordicTrack Treadmill Home
As you can see, there isn't a huge amount of maintenance that goes into caring for your NordicTrack treadmill, especially if you keep up with the daily and weekly care.
If you don't already have a NordicTrack treadmill and are interested in bringing one home, you can always use our NordicTrack promotion codes to add one to your home at a discount.