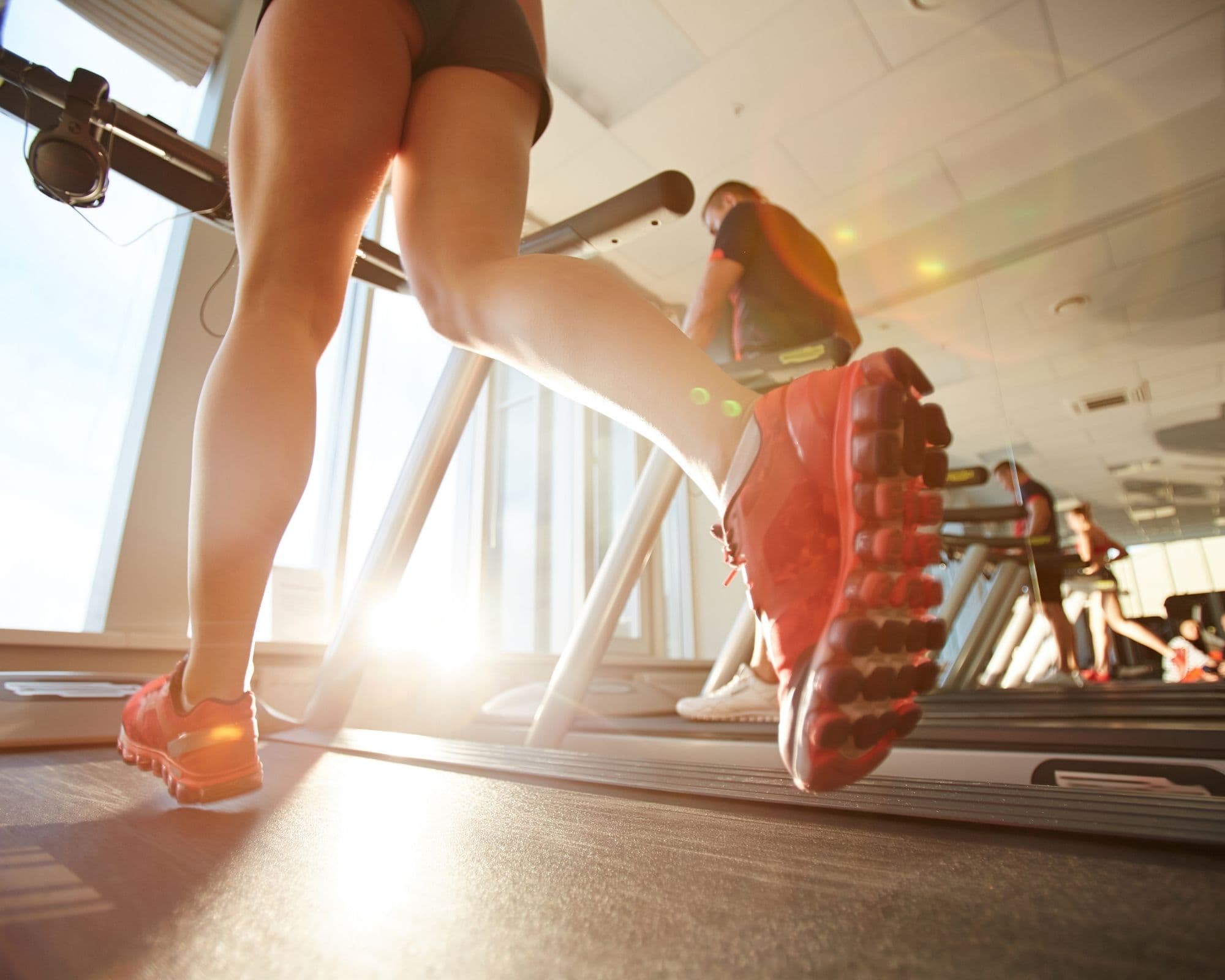 As home gyms are thriving and people are bringing their workouts straight into the comfort of their living room, it's no surprise that treadmills are a popular fitness piece on the market riht now. With features ranging from virtual trainers and global exercise locations to simple water bottle holders and iPad chargers, there's something for everyone – depending on your budget and goals, of course!
For many people, the cost is factored in first when buying a treadmill. After all, this can be a lifelong investment. Some treadmills are priced low with the most basic features you could want, while others really pull out all the stops and have features you didn't know you needed – with of course, a higher price tag.
With so many to choose from out on the market today, it can be a bit overwhelming to pick one. That's why we're breaking down two popular fitness brands and their corresponding treadmills – so you don't have to! Let's take a look at NordicTrack treadmills and compare them with Bowflex treadmills, and then you can delve into each company individually to see what they have to offer!
NordicTrack Treadmills
NordicTrack has a treadmill for just about anyone, with prices ranging from $899 to $3,999. There are currently seven in their rotation to choose from (three of which are commercial treadmills, two that are incline treadmills, and two that are EXP treadmills), and the price varies throughout each category.
All NordicTrack treadmills are equipped with iFit technology (and a free 30-day subscription), allowing you to access on-demand and live workouts 24/7. Not only can you do these workouts at any time, but you'll have access to virtual trainers that can adjust your resistance, incline/decline, and motivate you from afar – all while you pound out the miles in your home gym.
Bowflex Treadmills
When you hear of Bowflex, you might think of strength training equipment; and while this fitness company is popular in that realm, they also have their own line of cardiovascular equipment. Bowflex currently sells two different types of treadmills, ranging from $1,999 to $2,699.
Bowflex treadmills are JRNY accessible, a virtual platform similar to iFit in that you get on-demand classes, full-body workouts, adaptive workouts, and coaching in real-time to help you reach your goals. You can stream your favorite entertainment during your workout if desired, and the JRNY membership is included for a year with the purchase of a treadmill.
Bottom Line: NordicTrack vs Bowflex Treadmills
The features will vary from treadmill to treadmill, but the two Bowflex treadmills both offer a wide range of connectivity, with available 10" and 22" touchscreen displays; max speed reaches 12mph on both machines, while the incline ranges 15-20%. Other than that (and the included JRNY membership), the treadmills are pretty basic.
The NordicTrack treadmills have more variety, with touchscreen sizes ranging from 7" to 32". Max speeds range 10-12mph, and the decline and inclines range from -6% to a 40% incline. With different tread belt sizes to choose from, NordicTrack has outdone itself in finding a treadmill that can suit just about anyone and their goals!
If you know you have a specific feature in mind that you are looking for on a treadmill (say, for instance, you know you want a particular sized touchscreen), then make sure that you check out the details for the treadmill you are thinking about buying, so that you know it has everything that you want!