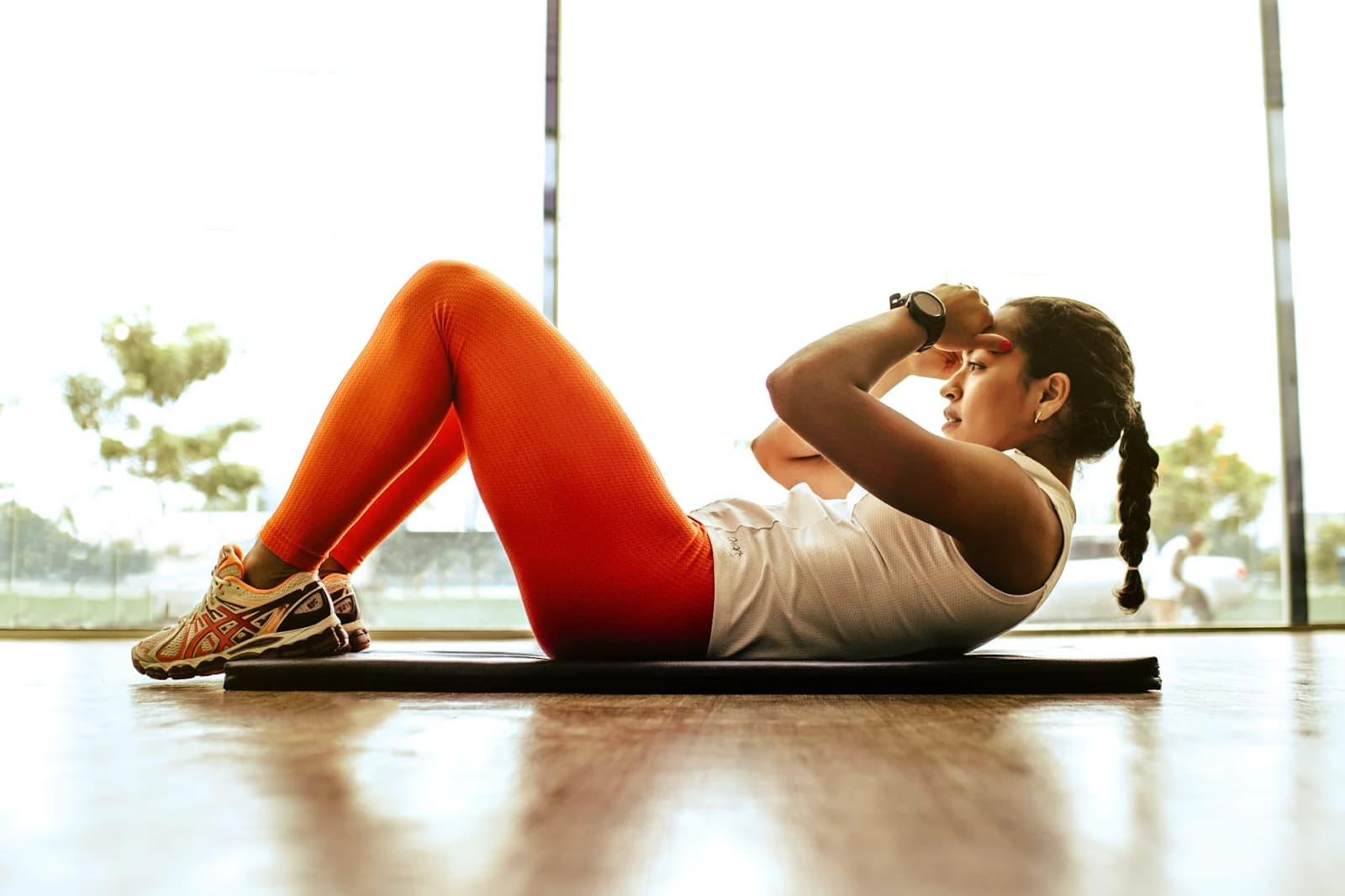 If you're looking for a minimal home gym system that can also double as a visually appealing piece in your home, look no further than the Vault and The Mirror. Both systems allow you to get a heart-pumping workout from the comfort of your living room – or wherever you decide to place your personal fitness studio – while also blending into its surroundings seamlessly.
With a perfect combination of virtual technology, interactive trainers, and a reflection that allows you to master your form and technique, you'll be able to knock out your fitness goals in no time! Let's take a look at the NordicTrack Vault and compare and contrast it to The Mirror, and you can decide if one is best for your home studio.
NordicTrack Vault
NordicTrack has two different versions of the Vault. The "Complete" version tops out at $1,999 (including an iFit membership, as well as several pieces of workout equipment such as exercise mats, resistance bands, dumbbells, two different kettlebells, hanging shelves, and a cleaning towel).
The "Standalone" version comes in at $1,499 (including an iFit membership, hanging shelves, and a cleaning towel). Depending on your needs regarding fitness equipment for your workouts, the two choices that NordicTrack offers can be narrowed down appropriately.
The equipment that comes with the Complete Vault can be stored behind the 61.5" mirror when not in use, making it easy to keep clean up to a minimum since all supplies are in one location. The oversized mirror allows you to see your form while working out, ensuring that you move correctly with the virtual trainers on the 32" touchscreen.
These trainers, along with several different types of workouts, all compose iFit; with exercises ranging from resistance training and yoga to HIIT, intervals, and meditation, you're sure to find an activity that fits your needs and goals.
With a mirror that can rotate 360 degrees – and situated on a carbon steel frame – the sleek design of this home gym can act as a statement piece while also allowing you to torch calories and build muscle….right from the comfort of your home.
The Mirror
Touted as the "nearly invisible" home gym, The Mirror by lululemon comes in at $1,495 (this price doesn't include a membership). You'll need to subscribe to an all-access membership (separate from the cost of The Mirror itself) to see all the workouts available. This subscription is an add-on at $39 a month and lets up to six people log on at their convenience.
Once you and your family have access to the workouts, you'll notice that there are both live and on-demand classes. These workouts range anywhere from 5-60 minutes and let you choose your ability level – perfect for beginners and advanced athletes alike!
With classes like dance cardio, Bootcamp, kickboxing, restorative yoga, and barre, you're sure to find a workout that fits your fitness goals.
The Mirror stands 52" tall, giving you a decent view of your reflection, as well as being able to view your virtual trainer on a 40" high definition screen–aiding in helping to maintain form and move correctly. The dashboard allows you to put together your music playlists, and your data from workouts are saved (heart rate, calories burned, etc.) so you can refer back when and if needed.
The Mirror doesn't offer any extra equipment, but you can add on fitness bands, a mirror care kit, and a heart rate monitor if desired when you go to checkout.
Bottom Line
The NordicTrack Vault and The Mirror are excellent pieces of home fitness equipment that can help you get healthy and stay in shape. However, the iFit component to the Vault is attractive, especially since it's already included for a year with the purchase of the Vault. Either way, you're sure to get the whole family involved in a fitness adventure right from the comfort of your living room!