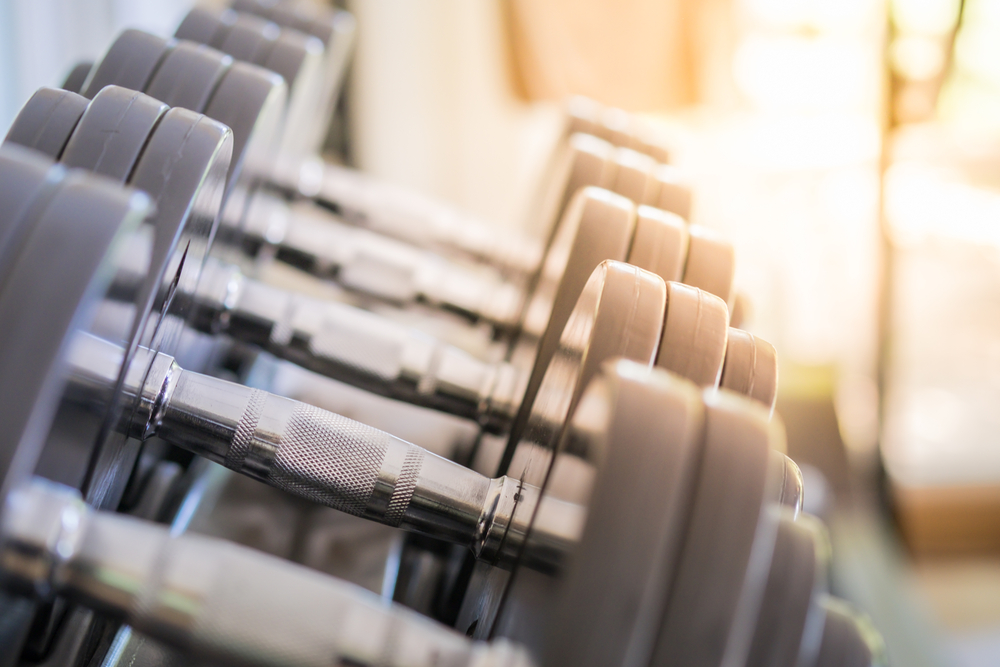 If you're on the lookout for a new way to incorporate technology into your workout regimen, look no further than the NordicTrack Vault.
This up and coming home gym (available now for pre-order) is something you want to check out, especially if you enjoy utilizing iFit and would like a more personalized workout experience – one that includes your reflection!
What is the NordicTrack Vault?
The Vault is exactly what you're imagining…a full workout experience, but with a space to hold your exercise accessories. Pair accessories (like your kettlebells, dumbbells, resistance bands, and workout mat) with an interactive trainer on the 32" high definition screen, and you've got a well-rounded workout program at your fingertips.
Reflection on The Vault
You might be wondering what the "reflection" part of the NordicTrack Vault is. It's just that – a large, 60" mirror on the front of the Vault that allows you to see yourself while working out, making it easier to nail the movements' correct form and technique.
If seeing yourself in a mirror while you're working out is motivating and helpful for keeping your form where it should be, then the Vault is perfect for you! You'll also see the exercise being performed by the iFit trainer on the screen, so you can match your movements precisely to what they're doing and know you're doing it correctly.
iFit Membership
Speaking of iFit, the NordicTrack Vault comes with an iFit membership that's good for up to a year (valuing over $400) and allows you access to multiple types of workouts and trainers.
You'll be reaching your fitness goals in no time, especially with workouts that include Pilates, strength training, sculpting, yoga, intervals, and stretching, just to name a few. With such a plethora of exercise routines to choose from, you'll have a well-rounded workout from the comfort of your own home.
The trainers and coaches that lead these iFit classes walk you through each exercise, displaying the movements on screen and letting you mimic their actions with the reflective screen on the Vault. From beginners to advanced athletes, everyone can find a program to use on the iFit library.
Equipment Included in The Vault
Now that you have access to all of these premium workouts, what about the equipment that goes with them?
The complete Vault includes a yoga mat with two yoga blocks, three resistance bands and three loop bands, dumbbells ranging from five to thirty pounds, a twenty-pound kettlebell, a thirty-pound kettlebell, and shelves to place your accessories on. And don't forget the cleaning towel that's also included!
This equipment allows everyone to get started on a workout routine without the excuse of not having the proper accessories on hand. And bonus, these items tuck away nicely when the Vault is closed, leaving your home space clean and free of exercise clutter when not in use.
Space Requirements
The NordicTrack Vault can fit easily in your home, in just about any space possible. With a height of only over 72" and a width of 24" (with the Vault closed), it's smaller than many home bookshelves. And the sleek design with carbon steel framing will look fantastic in any room.
You might need an extra 14" of space width-wise in your home if you want to utilize the mirror feature, though. That's because the Vault has a rotating mirror (360 degrees of rotation) that allows you to see yourself at each angle throughout movements – ensuring that you get the correct form each time and letting you know if something needs to be changed with your technique!
The freestanding ability of the NordicTrack Vault, paired with the iFit accessibility and convenience of all the necessary home gym equipment, opens you up to a whole new world of working out…right from the comfort of your own home.
With everything you need for a workout in one place, it's never been a better time to begin a new workout routine. Go ahead and pick up where you left off from a previous program, or try a yoga class – especially since you've got a trainer right there on the screen to guide you along the way.
From weights and cardio to toning and recovery work, you'll find all you need to get the best workout at home from the NordicTrack Vault!