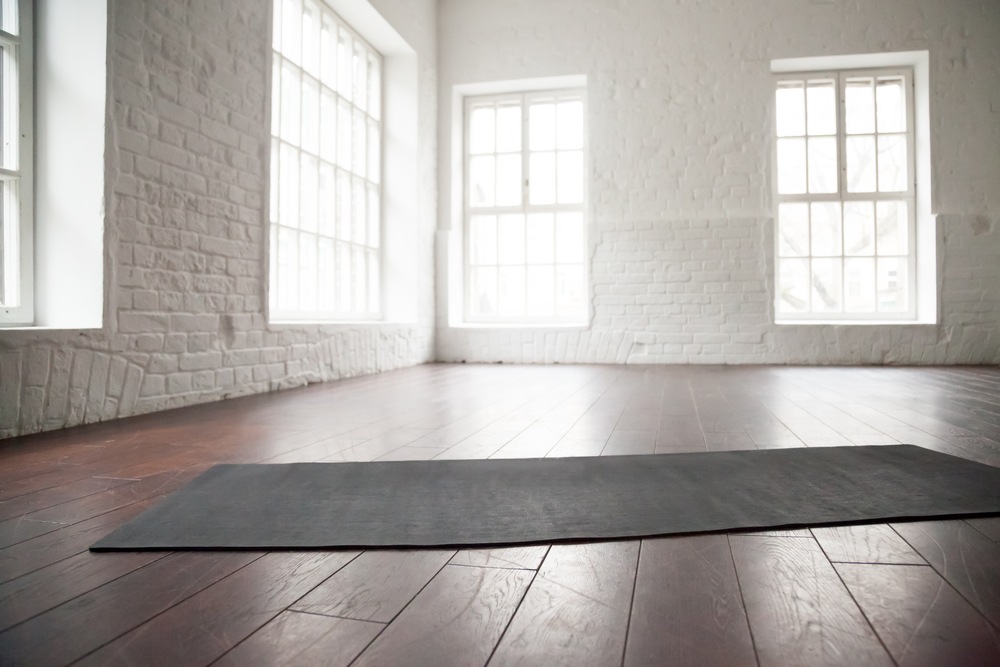 When it comes to cutting down on sounds and repercussions of fitness equipment, you probably don't typically think of padding that goes under a treadmill. More often than not, there are sound deadening specialty floors and pads that are usually used in fitness space. These not only cut down on noise but often times can protect the original floor underneath as well as prevent water and moisture from soaking through.
However, when it comes to protecting the floor space underneath your valuable cardio equipment, it can often be an oversight. That is until your constant pounding on the treadmill or whirring of the elliptical keeps the people below you up at night. What could even be worse is that the equipment is scratching and damaging your nice hardwood floor!
This is where the forethought of a treadmill mat comes into place, especially if you know you're going to be using the machine consistently. Granted, most people don't think about the fact that some sort of protection needs to be placed under their treadmill and for more reasons that one!
Initially, you are probably going to consider the full investment of purchasing a treadmill, which can be an expense in and of itself. Along with this high-tech piece of cardio equipment comes all the bells and whistles, including warranty, iFit membership, and more. This is why something like a mat to go under the treadmill can often be overlooked – even though it can be an indispensable commodity to have.
Protect Your Floor With A Treadmill Mat
So why is something like a treadmill mat something to consider when buying your fitness equipment? For one, it depends on the type of flooring that you know the treadmill will be resting on. Is your new treadmill going to be on tile, wood, or laminate floors? Even surfaces like concrete need to be taken into consideration. Placing a treadmill mat under your treadmill can help to prevent a couple of things from happening – sound deadening, and moving across the floor, just to name a few!
Granted, the speed at which you run, as well as your weight will affect just how much noise will be coming from the treadmill. Although, high-quality machines such as NordicTrack treadmills will be much better at cushioning the runner as they're moving along. Even so, if your treadmill is placed on the second or third story of your house, placing a treadmill mat underneath of it can help to calm the vibrations even more so – and maybe even make your run that much more enjoyable!
When it comes to moving across the floor, that's really where a mat will be helpful – after all, scooting across a nice hardwood floor isn't doing any favors for the floor (or the machine). Reducing the friction between the treadmill and the floor will help prevent scratching, and will also protect your floor from dents and dings that inevitably will come from logging all your miles and pounding on the treadmill!
Using A Treadmill Mat On Carpet Or Rugs
Thankfully, a treadmill mat can also be used on floors that have carpet or rugs as well – and can actually help prevent excess dust and carpet dander from getting stuck in the motorized parts of the treadmill. Granted, it'll be a bit tougher to clean the floor under your treadmill but, will keep the floor, and your machine in top condition!
When it comes down to it, using a treadmill mat is a personal choice for your home or office. Whether it's for a hardwood style floor or carpet, you can rest assured that your treadmill mat will protect your floors, deaden any excess sound, and help to keep the treadmill from slowly sliding across the floor for years to come!