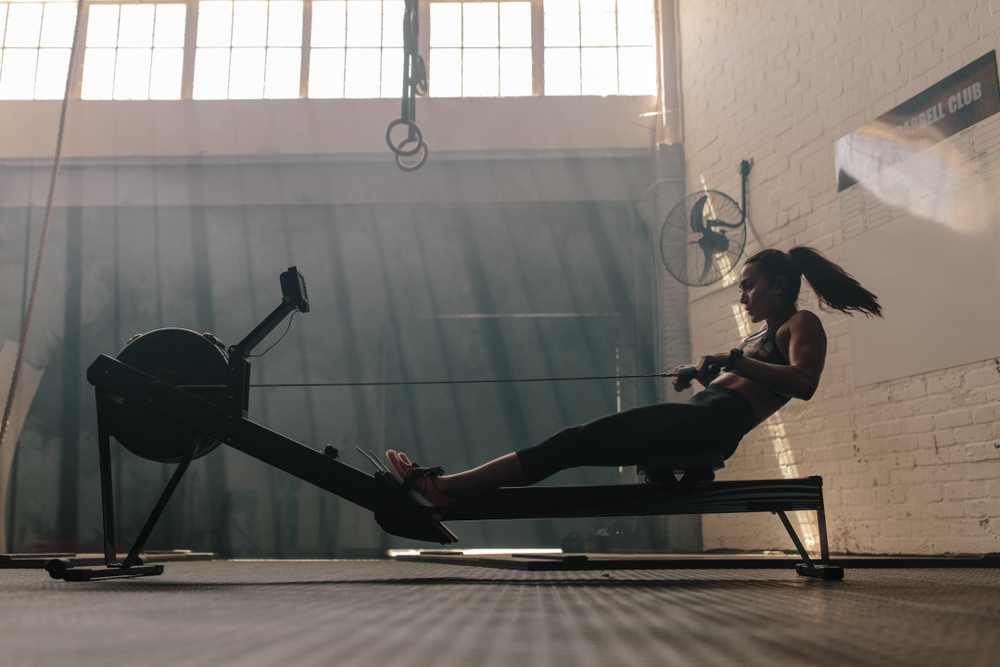 When it comes to getting some cardiovascular exercise, the choices are endless as to what avenue you take in order to reach your goals. Whether you're running on park trails, hiking through the mountains, or kayaking down a river, there are plenty of activities that you can do to boost your endurance and improve heart health. However, we can't all make it outdoors for our daily cardio blast – and that's where indoor fitness equipment comes into play.
Rowing Machines: History and Benefits
Of the many machines on display in fitness and wellness centers, one might stand out more than the rest, and that's a rowing machine. These elongated pieces of equipment have been around since the 4th century BC, utilized mainly for training in the military initially. Fast forward many years to 1872, when an indoor rower was first patented as an exercise machine – where you can row and simulate the motion of being on the water, all while staying indoors!
There are several benefits of rowing machines, with one of the biggest ones being that you don't need to be out on the water! Rowing machines are also a very low-impact way to exercise; not only are you seated comfortably, but there is hardly any impact placed on the joints of the body while performing the movement. Rowing machines also tend to utilize the whole body, meaning that all of the major muscle groups are used in order to perform the activity. Lastly, rowing machines give you an excellent avenue to boost heart health! Heart rate can vary greatly on this machine depending on the intensity level to which you're striving but can be a perfect piece of equipment for just about anyone wanting to incorporate cardio training into their routine.
Let's compare the rowing machine to three other cardio pieces that are typically found in a fitness center!
Rowing Machine vs. Treadmill
Both rowing and running will give you stellar cardiovascular results. They both help to boost heart and lung strength and stamina, as well as improving bone density and burning calories. On a treadmill, you can adjust speed and incline in order to vary the intensity level, and the majority of the work is performed with the lower body. With a rowing machine, you can adjust the damper to increase or decrease intensity, as well as change how fast or slow you row, all while using the upper and lower body together. If you're looking for a non-impact way to improve your cardiovascular health, the rower is the best choice; however, if you're looking for more calories per hour to be burned, the treadmill is the way to go.
Rowing Machine vs. Exercise Bike
There is a big connection between rowing machines and exercise bikes, and that is that they both are considered non-impact activities. While the bike can be a steadfast go-to when dealing with an unconditioned or injured client, it can also be used for someone in rehab – or on the flip side, for an excellent conditioning mechanism for athletes! Exercise bikes use the lower body to move the pedals, and since these muscle groups are some of the biggest in the body, you're going to see more of a caloric burn on this machine. On the flip side, an exercise bike doesn't work your back muscles like a rower does – nor does it utilize much upper body. If you want a well-rounded cardio workout, the rower is the way to go.
Rowing Machine vs. Elliptical
When comparing and contrasting rowing machines and ellipticals, the final decision will come down to your goals and which machine you'd rather use. Both machines allow you to strengthen both the upper and lower body at the same time, and both are fabulous for increasing cardiovascular endurance. An elliptical allows you to stand while exercising, which is ideal if you're working on improving the strength of your bones; likewise, the rower doesn't let you have that option, but it does help to strengthen the muscles in your back and core more so that an elliptical. All in all, the use of either of these machines comes down to personal preference, and what you'd like to achieve in the gym.
In the long run, all of these pieces of cardio equipment have their place, you just need to determine which one works best for you and your goals!