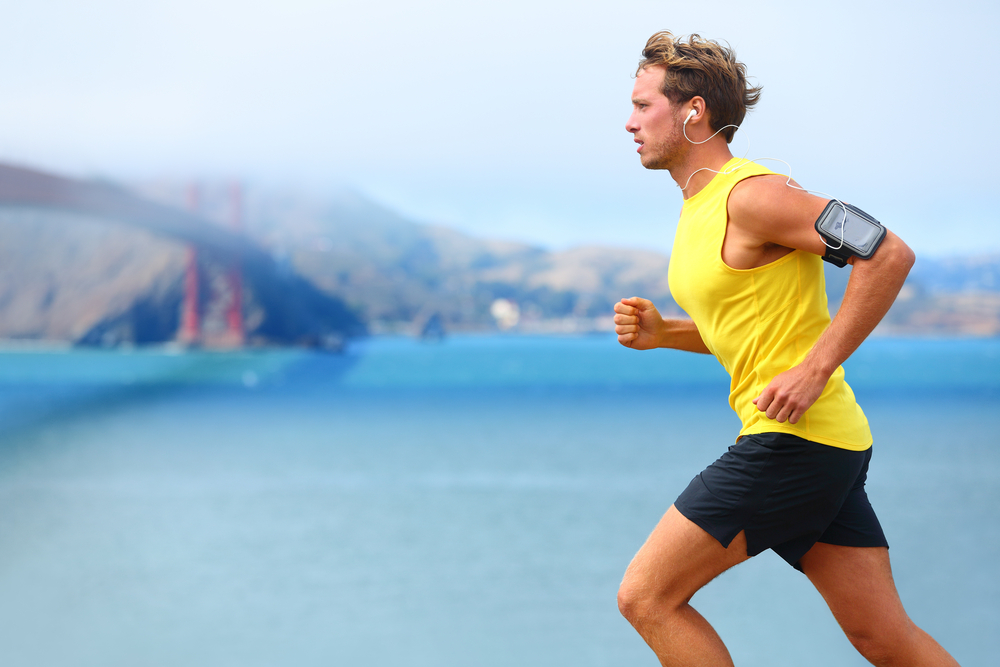 Whether you should listen to music as you run is a surprisingly hot-button topic among runners. Some running purists believe that music dilutes the experience of running, while other runners hate to run without their running playlists.
If you are on the fence and aren't sure if you should or shouldn't listen to music while you run, let our fitness enthusiasts here at NordicTrack Coupon help outline the pros and cons!
Pro: Music Can Help Pump Up A Run
Music can be energizing, no matter when you are listening. For many runners—both beginners and veterans—having music helps them break through the mental hurdles that can come with running. As it is a repetitive sport, having a constantly rotating musical playlist can help you stay engaged and upbeat, even when you are pushing through a particularly long training run.
Also, along with pumping up your run, there are music playlists that are specifically designed to fall within a certain cadence. For those who are cadence training, these playlists can be training-savers to help them stay on track.
Con: The Beat Of The Music Can Throw Off Your Form
For many of your runs, you won't be listening to a carefully curated cadence playlist. Instead, you'll be listening to your favorite music. However, this music may not fall in line with the cadence you are striving for, and sometimes listening to music can throw off your form.
When you are focused on your music while running, it can lead you to not paying as much attention to how your feet are striking the ground. Other running mechanics can be impacted as well, as we are often influenced by what we are listening to as we move.
Pro: Listening To Something Can Alleviate Boredom
Okay, we'll admit that sometimes, running can be a bit boring and monotonous. Not every moment is a serenity-inducing runner's high. To help you go over those hurdles, music can break up the boredom.
There are plenty of pre-made playlists for runners that you can enjoy on music apps like Spotify, Apple Music, or have a radio-like app like Pandora for a rotating cast of music to run to.
Con: Having Your Ears Covered Lowers Situational Awareness
It can be dangerous to have your ears filled with music if you run outside, especially depending on the volume and your style of headphones. Noise-cancelling headphones are a bad idea, as they can block out the sounds of cyclists and other pedestrians trying to pass you. Also, hearing things like thunder can help you avoid being out in dangerous weather.
Pro: Look Forward To Your Runs With Entertainment
You can have dedicated playlists for running only. Crafting ones that help you get into the zone can help you get into your workout stride. Along with creating different playlists to get you excited, you can add in podcasts and audiobooks to keep things interesting. By keeping some of your podcasts for running-only, you might be able to convince yourself to suit up and go for a run, even if you aren't feeling like doing it.
Con: Can Interfere With Running Experience
Listening to music or other audio entertainment can sometimes block out your connection to your body as you run. Some runners find it meditative to run and enjoy the purer connection to their running experience when they are music-free.
Treadmills Alleviate Many Of The Cons Of Music Listening
The issues that come up with listening to music, such as losing situational awareness and having your pace thrown off are alleviated when you run on a treadmill. Not only are you safe from stray cars while running at home, but on a NordicTrack treadmill specifically, you have a broad, cushioned deck with plenty of speed and incline variability. That way, you can keep pushing yourself safely.
Also, you can enjoy a free year membership to iFit Coach with stunning video workouts that are filmed all around the world. That way, you may be running inside, but you get to virtually explore a beautiful new landscape.
So, why not ditch running without music or other entertainment and look into running on a treadmill for all the pros and none of the cons? If you use one of our NordicTrack coupons or promo codes, you can save on your purchase, capitalizing on your good ideas!