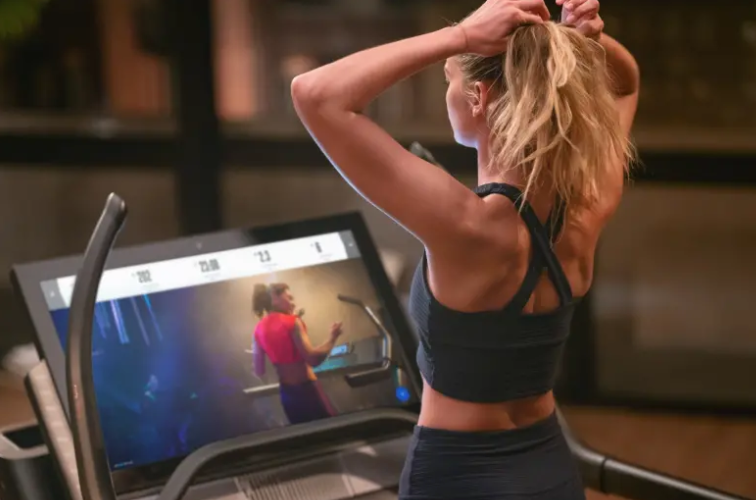 If you have been interested in bringing a NordicTrack machine home, you likely have been doing some research that has yielded things like NordicTrack promotion codes and talk about the features you can find on NordicTrack fitness equipment.
One of the most prominent features that are being promoted is iFit, but the information around just what iFit is and why you should want it can be confusing. To help you determine what iFit is and how you can use it to improve your NordicTrack workout equipment, NordicTrack Coupon is here to help!
What Is iFit
iFit is a unique training program that brings personalized fitness to your home. Rather than going to a gym to workout with a personal trainer, you can enjoy a wide range of workouts created by world-class personal trainers as well as other engaging features.
You may be used to how old workout programs made by personal trainers looked—nothing more than a boring program with a graph of how much you are going to sweat. But what makes iFit workout programs different are the workout videos.
Instead of watching the track fill in on your machine console, most NordicTrack machines now come with a touchscreen that allows you to watch and follow along with one of the iFit personal trainers! With beautiful videos shot around the world, you can follow along with cross-training workouts, exotic runs, bike your way through forests, and so much more.
Google Maps And iFit
Along with the videos with iFit trainers, there are also premade Google Maps workouts loaded into the iFit library. These workout programs allow you to use satellite, maps, or street view. If you choose the street view option, there is usually a video component that allows you to feel like you are really are traveling along that street.
Also, if you want to build your own iFit workout, you will use the Google Maps feature along with other built-in tools to craft the exercise program. Once you are happy with your program, you can save it then use it.
You can also track your nutrition and sleep habits on the iFit dashboard. Also, from the dashboard, you can interact with the iFit community, schedule workout programs, challenge people to try your designed workouts, or accept a challenge.
How Much Does An iFit Membership Cost
Now, for all these features, you are likely wondering how much iFit costs. Well, that can depend on several factors. There are two different plans available—individual and family.
Individual iFit plan – The individual plan provides one person with access to iFit for one year at the cost of $180 a year, which breaks down to equal $15 a month.
Family iFit plan – To have five iFit profiles, which allows five different people to access iFit, you can choose the family plan. If you prefer the monthly family plan, it costs $39 a month and will cost $468 a year. So, if you are sure you want the family plan, paying yearly helps you save.
If you purchase a qualifying NordicTrack machine, you can get a free 30 day trial of iFit membership when you buy! That is a value of $396, and you can test out if iFit is a service you want to invest in.
What NordicTrack Equipment Uses iFit
Speaking of buying NordicTrack equipment, if you have been considering bringing a new one home, then you are in luck. All equipment currently carried by NordicTrack is compatible with iFit. To help clarify which ones come with a free 30 day trial of iFit membership, you can consult the list below:
The best part is, even if you use our NordicTrack promo codes to help purchase your NordicTrack equipment, you can still receive the free 30 day trial membership to iFit! So, once you know what machine you want, don't be shy about using our promo codes and coupons to help you bring home your ideal equipment at a lower price.