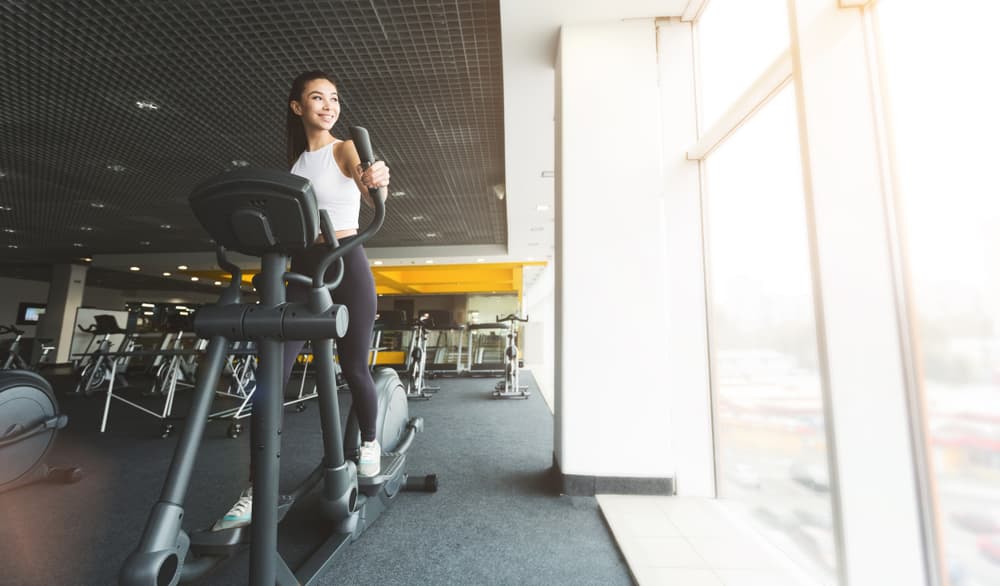 When you are starting a workout routine, it can be challenging to know what form of exercise might work best for you, after all, there's swimming, running, biking, and hiking. The list can be endless for activities that you can get involved in! If you are aiming to boost your cardiovascular fitness, walking can be one of the very first movements that might come to mind in regards to improving heart health – but there's another movement that is similar, and that is using the elliptical!
If you've ever stepped foot inside of a gym, then you've probably noticed that there are a ton of treadmills, and a ton of ellipticals – and that's because those pieces of equipment are highly popular, and both are fabulous ways to increase cardiovascular health. However, if you're trying to decide which is best for you and your overall goals, it can be intimidating to know which is best. Thankfully, walking and using the elliptical are both wonderful ways to get healthy and improve overall fitness levels. Let's break down the pros and cons of each exercise, and then you can decide which is best for you and your wellness journey!
Pros And Cons of Walking
This low impact form of cardio exercise is perfect for both beginner exercisers and advanced athletes alike. Not only can it help to slowly increase cardiovascular endurance, but walking is also a wonderful way to incorporate active recovery into your workout routine, or provide rehab alternatives in case of injury. Walking also helps to strengthen leg muscles and ligaments and can aid in weight loss. This type of exercise is also one that can be done anywhere at any time, which makes it easy to incorporate into daily life. Walking is also an extremely functional movement – we walk everyday without thinking about it, so doing it more (for exercise) just builds that foundation of functional movement even more!
However, walking does have its downsides; for one, it's very different from higher-impact activities, so weight loss that you may see will happen over a longer period of time. Weather conditions can play a part in where and when you walk, especially if you enjoy being outdoors to log your steps. Lastly, since walking is a low impact activity, the cardiovascular endurance that you would build with a tougher, more moderate to advanced workout won't be reached as quickly.
Pros And Cons Of The Elliptical
The elliptical is another low impact form of exercise and can be done by just about anyone looking for a good cardio workout. The intensity of the elliptical can also be modified by each person, from low intensity all the way up to a high-intensity workout – all without pounding on your joints. Ellipticals can also work both the upper and lower body at the same time, especially if you use the ellipticals with the moving handles. Elliptical machines also come with a plethora of programs to choose from in order to hit different goals and can help eliminate boredom from being on a machine as well.
On the flip side, ellipticals do have some negative qualities. For one, the elliptical might feel like an awkward movement, and it's not quite as functional as some other activities are. The calories burned (as well as other stats like heart rate) can be inaccurate, giving you inexact readings during your workout. Ellipticals are also stationary machines, so you're stuck looking at the same view each time you hop on for your workout, instead of being able to move around or get outside for your heart-pumping exercise.
Is Walking Or Using The Elliptical Better?
Between the elliptical and walking, there is definitely a caloric difference; the elliptical will end up giving you more bang for your buck in the calorie department, pending your level of intensity. You also will have less impact on your joints on the elliptical, and use more of your body if you incorporate the moveable handles. However, walking can be better for strengthening leg muscles and improving balance. Both activities will get your heart rate up and build a good base of endurance over time; you just need to find which exercise will fit your goals the best – and remember, you can always alternate between the two!