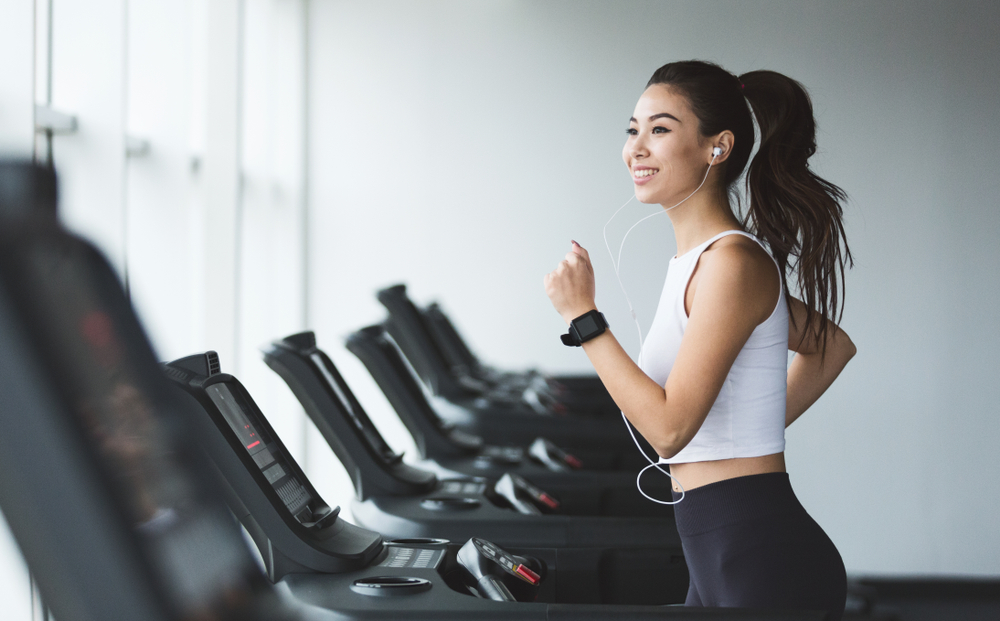 If you're on social media, you know there are plenty of influencers out there; from fashion and food to culture and beauty, there's a niche for almost anything you can think of! Of course, this extends into the health and fitness realm, and one such influencer, Lauren Giraldo, has had a significant impact on how people view treadmill workouts. Giraldo designed a workout called the 12-3-30 in 2019, and it became an internet sensation within the last year.
What is the 12-3-30 Workout?
Essentially, this workout has a treadmill set at an incline of 12, a speed at level 3 for 30 minutes. Thus 12-3-20. Giraldo's premise of this workout is that the treadmills at her local fitness center only went as high as a 12 incline, and her grandmother instilled the knowledge that you need to exercise for at least 30 minutes a day. Her grandmother was right about that – but 30 minutes is the minimum.
Current guidelines for physical activity aim for adults to get at least 150 minutes of moderate exercise each week – and if you break that down into five days a week, that's 30 minutes each day.
Is 12-3-30 Effective?
So, what's the catch with the 12-3-30 workout, and is it a good exercise routine? Although it sounds simple enough, this type of activity is challenging, especially for those who are brand new to exercise or those who have any lingering injuries.
This is even more true for those who haven't exercised in a long time; even though it might sound like an easy treadmill workout, walking at a high incline can be very difficult. Walking on an incline puts your body into a forward lean. This posture can exacerbate rounded shoulders and tighten chest and shoulder muscles. So ensuring that you're walking with proper form and technique at such a high incline is critical for preventing injuries.
This treadmill workout can undoubtedly be useful, especially if you're trying to lose weight or improve your cardiovascular endurance. However, there are multiple other ways that you can achieve those same results without having to be on the treadmill at such a high incline for an extended period.
But on the flip side, if you do enjoy the 12-3-30 workout, it's not something that needs to be done every single day. Variety is vital for avoiding plateaus with your health and wellness goals, and making the same repetitive motion every day on the treadmill not only gets boring but also sets you up for injury.
How to Build Up to 12-3-30
If you are a beginner (but enticed by the 12-3-30 workout), it doesn't mean you can't eventually work up to that incline for half an hour. What it does mean is that you need to build your endurance and strength up slowly before reaching those lofty goals.
Begin on flat ground, ensure your walking technique is solid before adding any incline variability and add a good stretching routine into your daily programming. Once you begin adding more incline into your routine, do it slowly. After all, there is a lot of stress placed on the body's posterior musculature with an incline: specifically, your hamstrings, glutes, lower back, and Achilles tendon, just to name a few.
Should You Do 12-3-30?
If you are looking for a workout that switches up your current routine a bit, then working your way up to half an hour at a high incline might sound appealing. Just be sure that you are doing other activities (such as stretching, weight lifting, etc.) during the week. This will not only help you to avoid injury but will give you a more well-rounded workout program.
If you have questions about this 12-3-30 workout or need help building your way up to a higher incline on the treadmill, speak with a local fitness specialist in your area, and they can point you in the right direction!