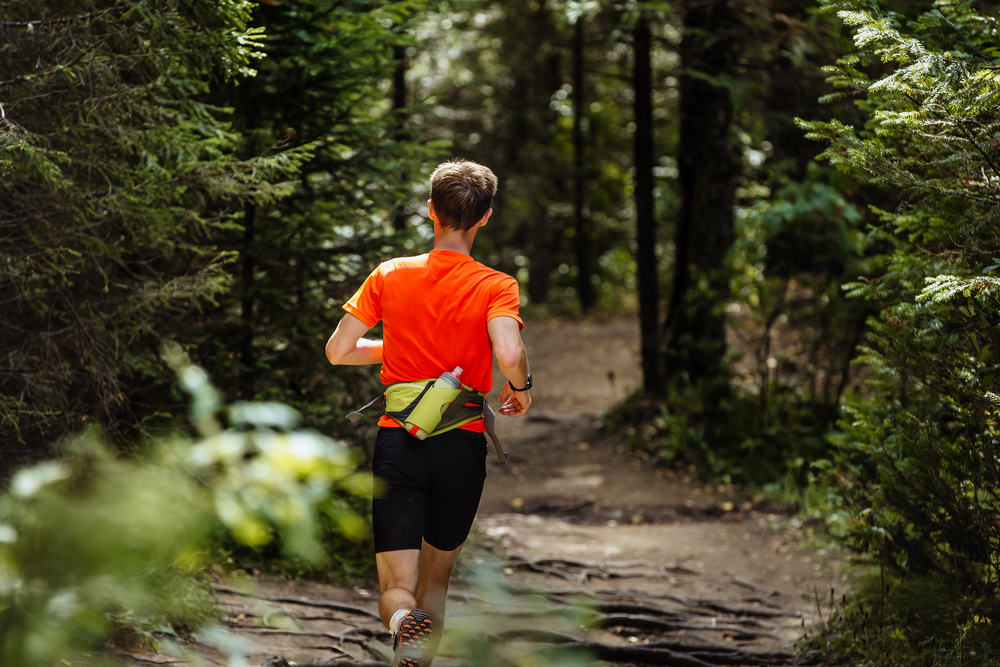 A running belt isn't a necessity if you're doing your training runs inside on a treadmill; there, you can have all your equipment stashed away on the treadmill console. However, that's not the case when you're out on a trail or powering through neighborhood streets.
With that being said, that's where a good running belt comes in handy – and packing the right things in that running belt can not only improve your performance but make the run more enjoyable.
Things to Keep In Mind
If you haven't utilized a running belt before but think you might need one, there are a few factors to keep in mind. For one, you need to ensure that it's the correct size for the items you want to carry while on the long run. You'll also need to consider how heavy or light the belt is and how easy it is to get into your belt as you are pounding the pavement. After all, who wants to search around for a zipper when you are logging your miles?
Lastly, you need to think about what you will want to carry in your running belt. Again, this will vary for every runner, although some items are standard. Once you know what things you want to pack, you'll know the correct size and weight of a belt to get.
One thing to keep in mind – if you're carrying water on your long run (which will be necessary if you are running a race that doesn't provide water stops or if you are doing a training run that you'll need to stay hydrated for), then you'll need to look for a belt that will let you carry small water bottles as well.
Now, let's break down some of the main items you need to carry in your running belt when you go on your long runs!
Items For Your Running Belt
House/Car Keys
These are necessary for obvious reasons, but having your keys handy will aid in keeping your hands free as you run without the constant jiggle. Whether on a tether or bungee cord – or even just the key by itself – finding a small pocket within your running belt to place your keys will make life much easier when you go out for a run without having to worry about hiding them somewhere till you get back.
Phone
Running belts come in all shapes and sizes, which is perfect for an object like your phone. However, depending on the shape and size, some phones won't fit in a regular belt, which means you'll need to find a belt that fits your phone correctly. Not only will having your phone with you give you the availability to call for help if needed, but it can also provide GPS monitoring and the ability to listen to music or podcasts as you run.
Gels/snacks
Gels are a perfect on-the-go snack for runners; not only do they come in different flavors and consistencies, but you can find one that works for you and your nutrition needs. These gels are easy to throw into a running belt for a quick boost of energy and can give you the added carbs that you need to power through the remainder of your run.
Tissues/toilet paper
Taking up minimal space in your running belt and adding hardly any weight – tissues or toilet paper are necessary for your belt if you are running long distances without access to bathrooms. Granted, not everyone might feel comfortable with this. However, having some tissues available – even for a runny nose – makes your run that much easier and enjoyable.
Headphones
Not a necessity for a running belt unless you want to listen to music; a good set of headphones can tuck away easily in your belt for those times when you'd like to listen to some tunes. In addition, headphones without wires and cords will store with ease in your belt compared to ones with cords. So plan accordingly if you know you need or want space for some headphones as you shop for a belt.
Bottom Line
What each runner carries in their belt will be different; however, the items listed above are some of the more popular choices to take along for a long run. Other items to consider include water, chapstick, ID, and sunglasses. Just ensure that you lack anything important when you're a few miles from your home or car!