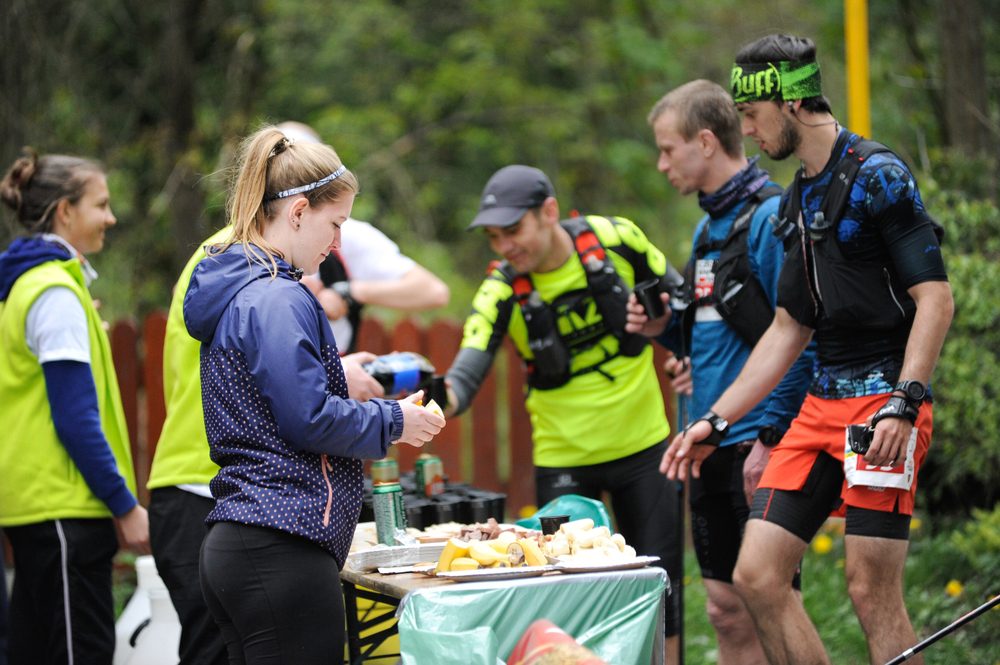 What you eat before running a race can make a pretty big impact on how your race goes and how you feel during it. For one thing, no one wants an upset stomach midway through their race, or to run out of energy.
To help you figure out a baseline of what you should—and should not—be eating before your big race, NordicTrack Coupon is here with the tips you need to have a great race.
What To Eat The Night Before A Race
While what you eat directly before a race will impact your run, the meal you eat the night before can have a significant impact as well. Part of this impact is due to the fact that most races start in the early morning, so your dinner was between 8-12 hours ago isn't that long of a time period, digestive speaking. That's why what you should eat before your race starts the night before your race.
Now, most people get the idea that carbohydrates are the order of the day. And while carbs are a great source of glycogen—the energy source you need to help fuel your muscles—there is definitely a hierarchy of carbs.
For example, take pizza. Cheesy bread with various toppings, it is pretty packed with carbohydrates. However, there is a lot of grease associated with most types of pizza, and the cheese itself can cause bloating and constipation. Not really what you want to feel when you are going to be running.
Going pure pasta and garlic bread isn't always the best route either. Instead, look to bring nutrient-diversity to your plate. Your carbohydrate of choice should not take up more than 50% of what you are eating, and it should be balanced out with veggies—which are also a source of carbs—and a low-fat protein should take up about 20-30% of your meal. Some pre-race foods you may want to consider are:
Chicken
Legumes
Leafy greens (spinach, romaine lettuce, kale, etc.)
Fish
Grains (quinoa, rice)
Whole wheat pasta
Potatoes
If your big race is a tough mudder, Spartan race, or another type of obstacle course type race, you may want to boost your protein portion to 30%, as you will likely be using more of your full body to compete. Also, be sure that you are drinking plenty of water the night before your race to help ensure you are fully hydrated.
How To Fuel The Morning Before Running A Race
In general, you shouldn't be eating directly before a race. The adrenaline released during a race will significantly slow down your digestion, and you will feel the water and food you consume bump around as you run. Not the most pleasant sensation and best avoided.
At the latest, you can eat about an hour before you run your race, though it is best if you give yourself a two-hour window where you have no food in your stomach. Water can be drunk in small sips as it will not slosh around as you run. However, we highly recommend that you experiment on your long run days so that you can adjust your timing to match your personal needs.
For shorter races like 5Ks and 10Ks, you may benefit more from "running empty" than with eating anything, especially if you are running in an early morning race. As most people push themselves harder and faster during these races, having food in your stomach can be uncomfortable. If you do want to eat something, stick to a plain, whole wheat slice of bread with some peanut butter—good mix of carbs, sugar, and protein—or a simple granola bar.
If you are competing in a longer race such as a half marathon or marathon, keeping your food simple is still a good idea. Something such as oatmeal with natural sweeteners like fruit and honey or a couple of hard-boiled eggs and toast. Also, you should be sure to stop eating at least an hour before your race, to give your stomach time to digest and settle.
Things You Should Never Eat Before A Race
Now, there are plenty of individual food items and drinks that you should not be consumed prior to a race. To give you a general idea, when you are considering what to eat and drink, ask yourself these things:
Is it greasy or oily? If it is, don't eat unless you want to make multiple bathroom stops and risk an accident mid-race.
Are there artificial sweeteners or sugary fillers like high-fructose corn syrup? These things can provide a small energy boost while you run a longer race, but eating them before your race will likely lead to a huge energy slump, often called "hitting the wall."
Have you tried it before? Your running training schedule is the perfect opportunity to try out different pre-race fuel and racing consumables like gels and other types of running energy. So, if you haven't tried something prior to your race, skip it and try it during a training run rather than risk ruining your race day.
To help you train for your next race, be sure to use our NordicTrack promotion codes to bring home the best workout equipment.