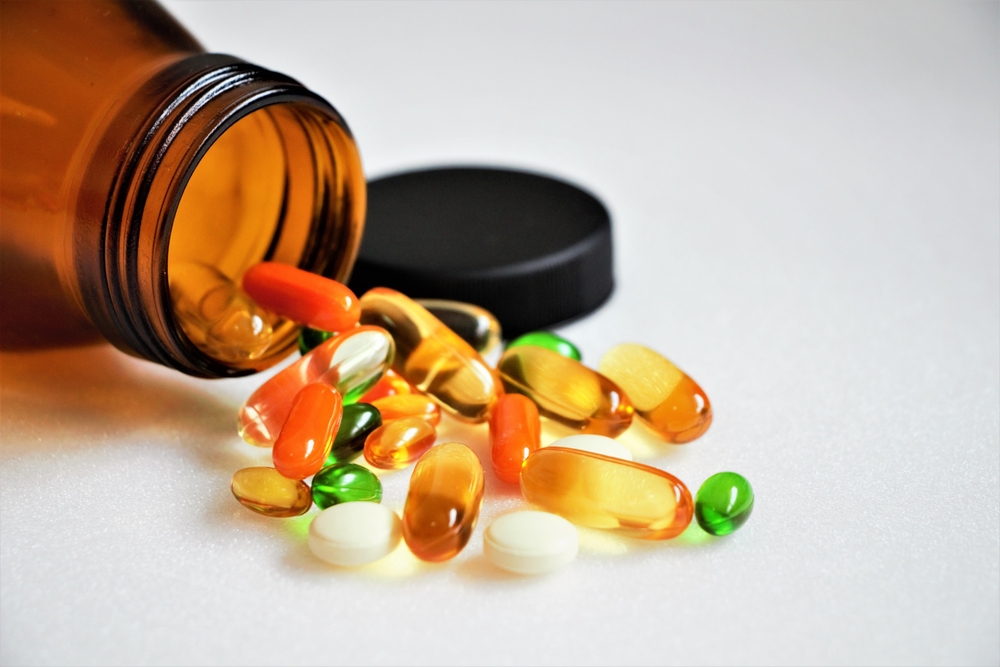 As your home gym grows by making careful workout equipment purchases, your athletic performance needs to be supported with the right nutrition. To help you determine what you need, we have found the essential vitamins and minerals for increased athletic performance.
Key Macronutrient Vitamins And Minerals Athletes Need
If you are already eating a healthy, well-rounded diet, you will likely find many of these vitamins and minerals present in your diet.
Vitamin D – Reducing inflammation risk in athletes' muscles, Vitamin D is especially important for those in colder climates who may receive less sunlight. Food sources rich in Vitamin D are salmon, beans, and soy products.
Vitamin A – Supports good vision and healthy skin, as well as bolstering the immune system, so sickness doesn't interrupt your training. You can easily find Vitamin A in kale, sweet potatoes, and cantaloupe.
Vitamin E – Also acting as an anti-inflammatory, Vitamin E helps expand blood vessels and boost the immune system. Nuts like almonds, olive oil, and sunflower seeds are great sources of this vitamin.
Vitamin C – Keeping free radicals from building up while supporting your immune system, Vitamin C also builds collagen for smooth, healthy-looking skin. Absorb this vitamin from strawberries, citrus fruits, and red peppers.
Vitamin B12 – Promotes the production of new red blood cells, which can carry more oxygen throughout your body. With more oxygen, your performance increases and energy levels rise. This vitamin also helps break down protein and fat. Find it in milk, organ meat, tuna.
As for the macronutrient minerals that you should include in your life, the crucial ones are:
Omega-3 – Vital to post-workout, Omega-3 can reduce inflammation, which reduces muscle pain and improves the rate of tissue repair. Fish is a great source of B12, as are some juices and eggs.
Sodium – Balancing fluids and electrolytes in your body, sodium can help keep your body from cramping during or after a workout. Most of us have too much sodium, but if you feel you need some, cheese, bread, and chicken have high sodium.
Potassium – Also key to fluid balance and proper muscle function, potassium keeps your muscles properly relaxing and contracting. Foods like yogurt, potatoes, and bananas are rich in potassium.
Calcium – Providing bone and teeth health support, calcium helps your body withstand the demands of rigorous workouts. Calcium also helps with blood vessels and muscle contraction. Look for calcium in these rich sources: chia seeds, spinach, and tofu.
Important Micronutrient Minerals And Vitamins For Athletes
Micronutrients can play a key role in supporting athletes, even if they are only needed in small amounts. Three important micronutrients you may want to include are:
Zinc – Helps break down carbs to provide your body with more energy, and also supports the immune system. You can find it in grass-fed beef, hummus, and sunflower seeds.
Iron – Supports muscle strength and energy, many athletes can struggle with low iron levels if not careful. Find this vitamin in dark poultry meat, lentils, and fortified cereals.
Choline – This helpful micronutrient helps boost your metabolism and works with neurotransmitters to provide better memory and muscle control. Eggs, particularly the yolk, is rich in choline, with other sources including turkey and wheat germ.
As you add these nutrients into your life, it is best if you find them in their more natural, unprocessed state. However, vitamins and other supplements can also be a good way to include these essential nutrients in your life for increased athletic performance.