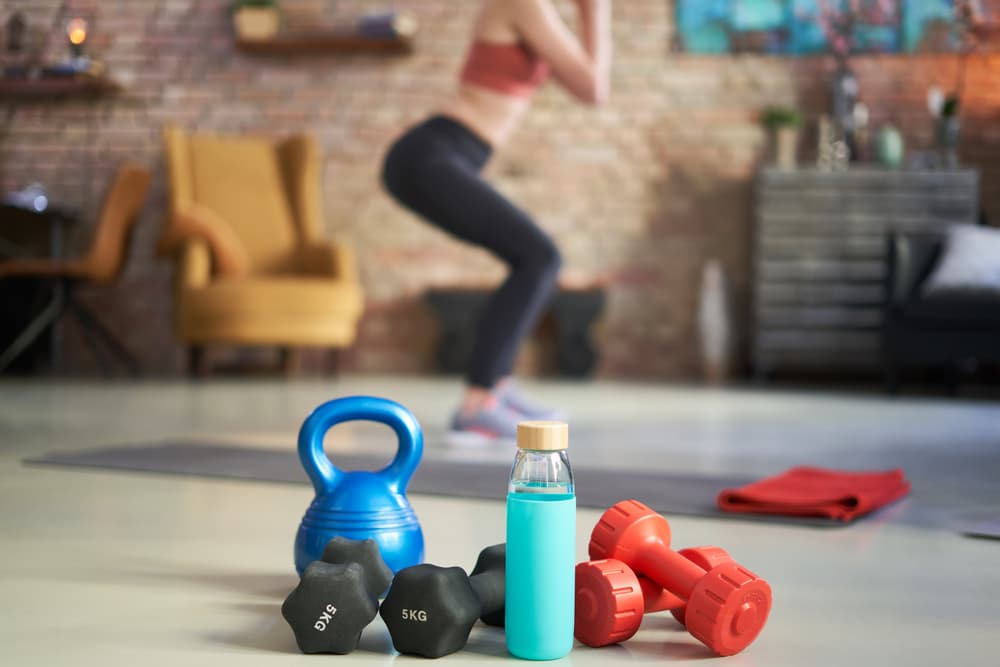 If you haven't heard of iFit before, here's your opportunity! Maybe you're slowly working your way back into a consistent fitness routine, or maybe you're recovering from an injury and are looking for some motivation. Even if you're brand new to exercise or an advanced athlete, pretty much everyone can benefit from iFit and its stellar components. What is iFit exactly though, and what do you get from it?
iFit is essentially an interactive training platform, with a staggering variety of workout programs and classes to choose from. These workouts can be accessed at any point in time, and can be personalized to you and your specific goals and preferences. With over 100 different trainers to choose from on the virtual platform, you'll be able to pick a training style that works for you!
You don't have to use iFit for just machine workouts, though; you can also do many of them off of your fitness equipment, and incorporate movements like flexibility and strength within your workout regimen as well. There are iFit classes, and then iFit challenges, both of which we'll break down here so that you can know the benefits of each!
What Is iFit Live?
iFit Live is an option that comes with your new fitness machine; equipment like the NordicTrack ellipticals and treadmills both come with this virtual training option, which lets you track your workouts wirelessly! iFit Live also lets you view thousands of workouts that are led by personal trainers all around the world, giving you access to several different training styles while immersing yourself in workout locations globally.
Not sure what type of training you're ready for, or need something new to pump up your workout a bit? iFit Live has multiple training scenarios at your fingertips, giving you the ability to try yoga one day, speed training the next, and then a day of intervals after that! Boredom isn't an option with iFit Live – with all the different workouts, classes, and trainers available to you whenever you want, you can get a good workout in at your convenience.
iFit Live is a subscription service, and might already be plugged into newer models of ellipticals, bikes, treadmills, etc. All you need to do is live stream the class or workout that you want to participate in once you access iFit, and the trainers/coaches can help adjust your exercises as you go along – even by automatically adjusting your intensity levels without you having to do anything!
What Are iFit Challenges?
If you are a competitive person, then iFit challenges might be just what you're looking for to spice up your workout routine a bit! There is a new challenge offered to members once a month, and if you complete the challenge, you get different rewards. These challenges aren't just for workouts on your fitness equipment though – they can be bodyweight workouts, or even workouts that you do outdoors.
If you are trying to join a challenge, here's what to do; first, you need to locate the "Challenges" tab under your menu button, and click on "Invited". From here, you'll be able to see and access all of the challenges that you have been invited to! If you click the "accept" button on any of the challenges, a calendar will then be displayed so that you can pick and choose your day to complete said challenge. That's all there is to it – now you can compete with friends and family, or follow similar instructions to compete with everyone on iFit – just click on the "Public" tab under challenges, and this will show you all challenges you can partake in.
Not only does participating in an iFit challenge help to boost your competitive spirit (and maybe even your exercise intensity), but it can also aid in maintaining motivation and keeping you accountable for challenges that you sign up for!
If you're deciding between iFit Live and the iFit challenges (and you can always do both), determine what will work best for you and your overall fitness goals – and then get ready to be well on your way toward better health!