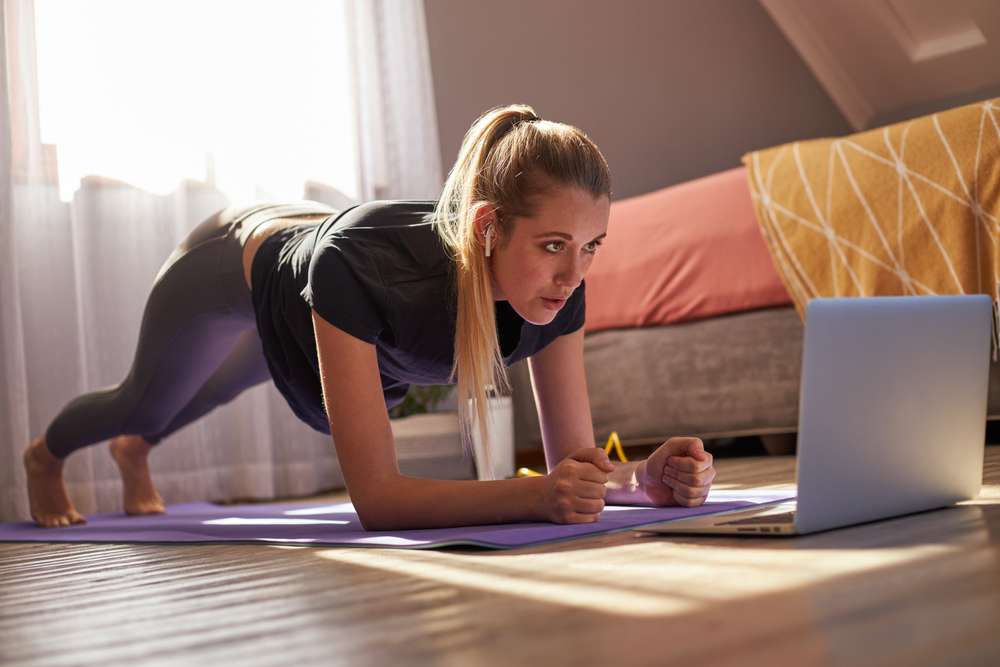 Before 2020, virtual personal training seemed confusing and complicated. How would you see your workout plan? How would you know what the names of the exercises were? How would you know if you were performing them correctly?
Most beginners opted for in-personal personal training. Now, most people are finding ways to stay home, and working out is no exception. Currently, there are thousands of ways to get a great workout from home with a fitness professional, whether you want to train for a marathon or lose some inches. In this post, we will discuss the benefits of working out from home and several effective options for you to get fit.
Benefits of Working Out At Home
There are so many benefits of working out from home. Here is why we love the idea.
Convenience
It's no surprise that we live in a fast-paced world that doesn't seem to be slowing down. There's nothing better than getting up, putting your tennis shoes on, and getting straight to your warm-up in your living room or home gym and no more wasted time driving. Once you have a basic understanding of how to work out based on your fitness goals and level, working out from home is very convenient.
No more gym anxiety
When you have a fitness goal in mind but have never stepped foot in a gym, it can be uncomfortable to take the jump and enter through the gym doors. Many suffer from gym anxiety, and although they know they need to work out and would like direction from a personal trainer, they have a hard time getting past the fear of judgment of others or looking dumb. Luckily, when you have a virtual trainer, you get to skip that step altogether.
Sustainability
It's common knowledge that gyms get overcrowded in the New Year when everyone is setting new resolutions. But, come March, the majority start to fizzle out, and gyms become less crowded. That's because incorporating consistent workouts into your routine is complex, and carving in multiple hours to do it every day can be even more challenging. Plus, when you're sore or tired, the last thing you'll want to do is jump into the car and go. Working out from home can be a more sustainable option for busy people who need to be efficient with their time.
Options for Working Out At Home
Working out with a trainer has evolved in the last year or so. Now, working out from home is easier than ever. Here are some ways you can consider starting the process.
Download a fitness app
There are thousands of fitness apps that can cost anywhere from $10-$49/month that provide various workout options, from specific strength-building plans to follow along with instructors through yoga or cardio classes. For example, iFit is an app that offers a wide range of workouts led by knowledgeable trainers that lead and guide you to warm up, work out safely, and cool down properly.
Invest in high-tech equipment
Many new treadmills, bikes, and even mirrors are integrated with subscription services. For example, NordicTrack and Proform products provide hundreds of live and on-demand workouts to do on your treadmill, bike, and even bodyweight workouts.
Join a virtual challenge
Virtual challenges are a great way to stay motivated and accountable while working out from home. Participate in Facebook groups, virtual check-ins, and leaderboards to keep your workouts fun, engaging, and challenging!
Conclusion
Regardless of if you decide to purchase equipment or simply join in a virtual challenge, training at home has become more accessible and more intuitive than it has ever been. Give it a try, and let us know what you think!