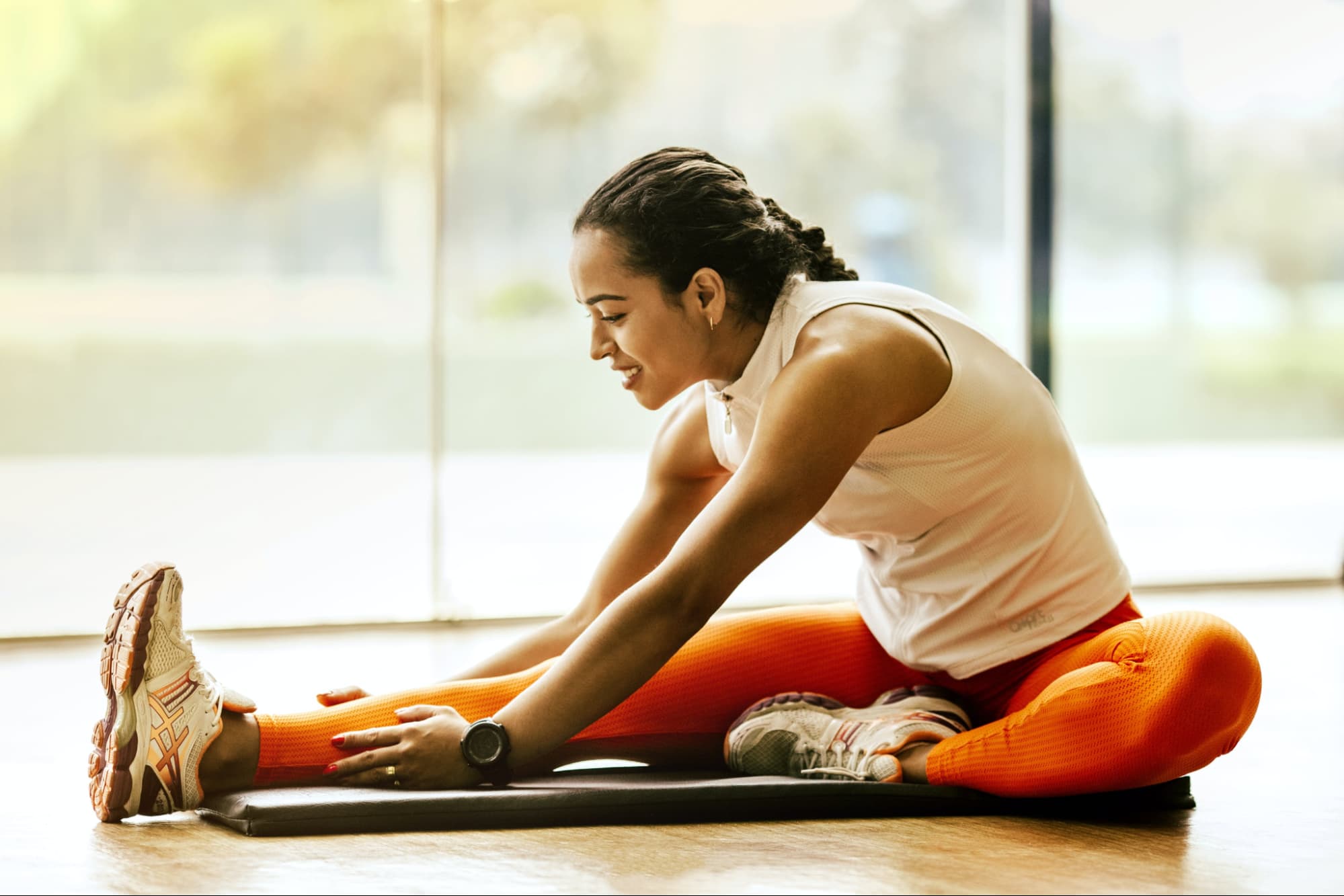 If you're looking for a comprehensive workout experience that doesn't limit you to just one type of exercise, iFit is the perfect solution. They offer an unlimited variety of workouts, from strength training and HIIT classes to yoga and cycling. Plus, the workouts are all led by certified personal trainers, so you can be sure you're getting the most effective exercises possible.
If you ever get bored with one type of workout, no problem! With iFit, there's always something new to try. Let's dive into some of your options below.
Types of Workouts from iFit
Below is an extensive list of all the workout types that iFit offers. There is definitely something for everyone with over 16,000 live and on-demand classes to choose from.
Strength training- with dumbbells, resistance bands, bodyweight, etc.
Endurance training- with mat work and cardio machines
High-intensity interval training (HIIT) training
Dance- including Zumba, ballet, and hip hop
Yoga, Pilates, and other Mind and Body
Workouts tailored to specific workout equipment- including stationary cycling, treadmill walking or running, ellipticals, and rowers
Stretching and recovery- are equally as crucial as other categories when you need it.
Kids' workouts (with iFit family)- allowing children to explore and move at the same time
Race training and preparation
And more!
One thing is for sure; you will never get bored with your selection and choices. Mixing it up will help you crush your goals without hitting any plateaus.
The iFit Advantage
There are many choices out there now for online fitness communities and platforms, such as iFit and Peleton. One of the top reasons that iFit shines is its ability to provide seamless workout adjustments on its customized cardio equipment. For example, if you're going for a run in the Alps with a world-class trainer, you don't need to think about adjusting your incline because your trainer will do it for you.
Making Fitness Fun
It's significantly easier to stay motivated when it is fun to engage with your online fitness community. With iFit, this equates to online fitness challenges, live leaderboards during some workouts, and more. Plus, you can get live feedback from personal trainers and personalized recommendations to keep making the progress you want.
What Else Do I Need to Know About iFit?
When you purchase a piece of Nordictrack equipment with a built-in HD interface, you will also have the option to buy a membership for access to all of their live and on-demand workouts.
It's free for the first 30 days and then $39 per month after that- still cheaper and way more flexible than a standard gym! However, even without a specialized piece of equipment, iFit is an app that you can use on various devices, including your computer, phone, or tablet.
Ready to Get Started?
Overall, if you're looking for an online fitness platform with comprehensive workout options, iFit is an excellent choice. iFit is an all-in-one experience with plenty of variety and is a user favorite.
Of course, you don't need any fancy equipment to get started. However, if you're in the market for a new piece of cardio equipment, it's worth considering getting one that is iFit enabled from Nordictrack (all of their current models are ready to use iFit with). This will help you take your home workout experience to the next level.
The iFit team knows there are choices out there for workout apps. Thus, you can count on them constantly striving to bring you the best workout experience possible that will leave you coming back for more each and every day.