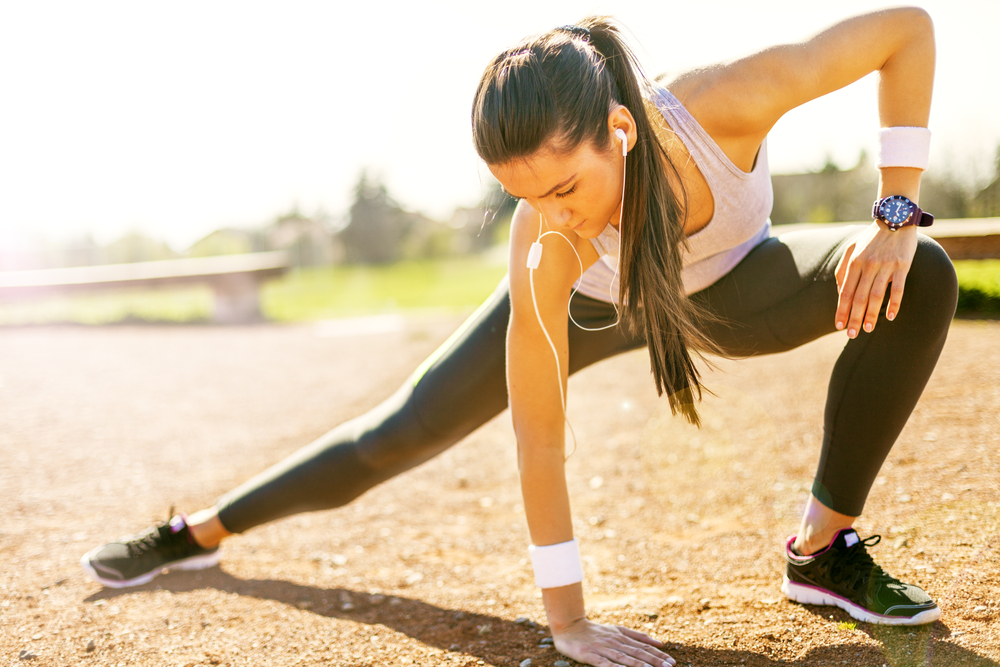 Before you start your workout on your NordicTrack treadmill, you should fit in a short warm-up to ready your muscles for the workout ahead. We've put together five simple, dynamic warm-ups you can do within 5-10 minutes.
1. Jumping Warm-Up Routine
If you are feeling a little sluggish before your treadmill workout, you may want to try this jumping warm-up routine. It can start your blood pumping and help wake you up so that you are ready to focus on your workout.
10 jumping jacks
8 burpees
10 box jumps
10 squat jumps
8 jumping lunges
2. Core-Focused Warm-Up Routine
Many runners experience stomach problems in the early part of their run. By doing a core-focused workout, you can warm-up that area of your body and hopefully avert future stomach trouble.
10 oblique crunch planks
10 hip raises
20 bicycle crunches (10 per leg)
8 hip taps planks
10 down dog taps
3. Agility Warm-up Routine
For those who are heading into a speed or HIIT workout, warming your body up with some agility drills can help you focus on the workout ahead. These warm-up exercises use explosive movements to really make your muscles work.
1-minute shuffle stick
10 tuck jumps
1-minute grapevine exercise
20 high knees (10 lifts per leg)
1-minute shuttle run
4. Upper Body Warm-Up Routine
Your upper body needs to be properly warmed up before a run to help your arms and shoulders maintain the correct movements and posture as you run. Also, while these exercises focus on the upper body, your whole body can be engaged if you push yourself.
10 pushup crawls
1-minute windmills
10 cherry pickers
1-minute side plank
20 standing side crunches (10 each side)
5. Full-Body Warm-Up Routine
If you want an all-around warm-up routine to cover all your bases, try out our full-body warm-up routine. These dynamic warm-up stretches will likely take a little longer than the other four warm-ups, though you should feel free to cut the 1-minute stretches into 30-second intervals.
1-minute lunge and twist
20 leg lift plank (10 per leg)
1-minute lateral skips
1-minute walking knee hugs
1-minute mountain climbers
If you find that you need cross-training equipment to supplement your warm-ups and treadmill runs, be sure to check out NordicTrack. There is an array of high-quality equipment to choose from and we have five different NordicTrack promotion codes you can use to save money on your purchases.
Related Reading: